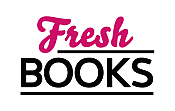 Kick off a new year with great reads!
Lily Maxton | Scotland is for Lovers

May 3, 2017
I typically write historical romances set in England, but for this series, I decided to switch things up and head north to Scotland. Just like the Townsend family in ENCHANTING THE EARL, I made my own voyage to Scotland (albeit in cars and planes instead of driving a carriage for weeks over rough terrain). Since I don't have room to list all the things I loved about my trip, I'll limit myself to five.
The Highlands. Scotland is beautiful and the Highlands in particular are a striking and unique mix of windswept moors, high mountain peaks, lush green hills, deep lochs, and vast gray sea. In some parts, it looks almost otherworldly. If you can handle a little inclement weather, the scenery is definitely worth the trip.
The food. Food snobs might look down on me for this, but whatever—I thought the food was pretty tasty. The seafood is super fresh, and you can get it however you like it, from steamed mussels in a fancy meal to the golden fried perfection of fish and chips. I was a little iffy on haggis (though it certainly wasn't bad), and I surprised myself by liking black pudding. Also, the desserts— cranachan is a traditional dessert made with raspberries, honey, whipped cream, oats, and whisky (and it's delicious), and who can say no to buttery and delicious Scottish shortbread? Have some with tea or coffee for the perfect snack.
The history. Scotland has a rich and complex past and signs of that history are everywhere you look, from the monument at Glenfinnan that commemorates the spot where Bonnie Prince Charlie raised his standard, thus marking the start of the Jacobite rebellion, to entire medieval cities like Edinburgh with twisting passages and ancient castles.
The whisky. There's nothing like the simple pleasure of sitting in a Scottish pub on a rainy day while drinking some local whisky. And there are so many good distilleries in Scotland (most with long histories) that you'll never run out of options.
The kilts! What more needs to be said?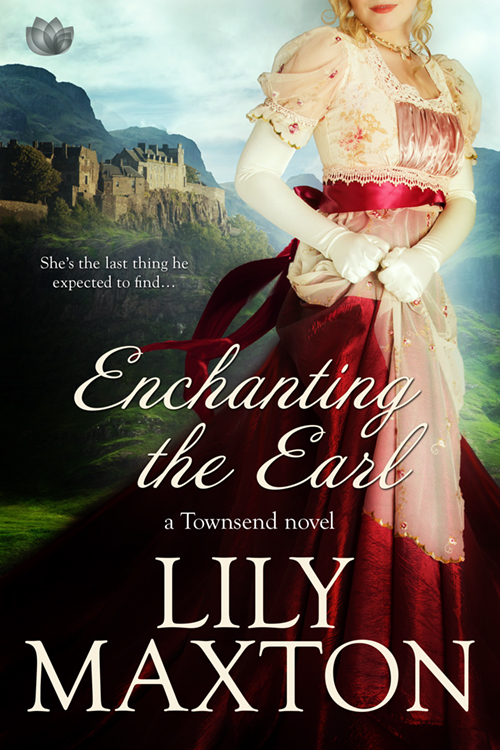 Llynmore Castle is the only place Annabel Lockhart has ever considered home. For years, she's been able to live as she wished, freely roaming the wild moors. Now there's a new earl, as arrogant as he is handsome, and he wants her out. But if he thinks she'll go quietly, he's in for a surprise.
Theo Townsend returned from war a changed man. After unexpectedly inheriting an earldom and a secluded castle in the Scottish Highlands to go with it, he thinks he's found the perfect place to hide from the world—until he arrives to find a spirited, beautiful woman already in residence. He can't just throw her out, but surely there's a way to get her to leave on her own. The sooner she's gone, the better, especially when he realizes there's more than just mutual dislike between them.
Romance Historical [Entangled Scandalous, On Sale: April 17, 2017, e-Book, ISBN: 9781633759466 / eISBN: 9781633759466]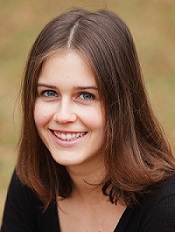 Lily Maxton grew up in the Midwest, reading, writing, and daydreaming amidst cornfields. After graduating with a degree in English, she decided to put her natural inclinations to good use and embark on a career as a writer.
When she's not working on a new story, she likes to tour old houses, add to her tea stash, and think of reasons to avoid housework.
Comments
No comments posted.

Registered users may leave comments.
Log in or register now!