My grandmother was an Edwardian. Whenever I say or think that it makes me realize just how close the first decade of the twentieth century actually was and at the same time what a colossal difference there is between my life in America now and the Edwardian attitudes to class, social conventions and the formality that existed between parents and their children in England when my granny was a girl.
Florence Violet Williams was born in 1895, she was nineteen at the start of World War I. When her fiancé, Raymond, was killed in the Battle of Somme in 1916 Florence never thought she would marry. But she did. She married my fun-loving grandfather – George Dudley who survived the war in Mesopotamia to sweep her off her feet at a dance held in the house of a neighbor.
The grandmother I knew had a cloud of white hair and large, dark eyes. Like many women of her age she never raised her voice, but she was a huge stickler for the rules. I never saw her in pants, and she always wore a hat when she went out and if you wore a hat you had to wear gloves too. She had such quiet authority that if she disapproved of something I simply did not do it! But she was not only genuinely sweet natured, she was also a lively raconteur and I loved her stories about when she was a little girl.
Her family lived in large house on edge of Blackheath in London. Her father, Cecile Williams, was a barrister with a Victorian point of view when it came to children: they might be seen briefly before their bedtime but not heard for the rest of the day. Her mother was very serious-minded and spent her day running charities. Florence and her brothers Henry and John were looked after by a Nanny.
What on earth did that little girl do all day? She was taught to read and write, do sums and play the piano. She had dolls and a doll house and she played quietly in the day nursery or in the garden. She was taken for a walk on the Heath every afternoon with another little girl and her Nanny. They would play hop scotch, hide and seek, and air their dolls. Sometimes she was invited to children's tea parties. This all sounded overwhelmingly claustrophobic to me. Were you ever naughty? I asked her. Yes, she said she was sometimes, not as naughty as her brothers but on one occasion she was very naughty indeed.
There was an apple tree in the Williams' garden. Every spring there was blossom but the tree never bore fruit. One year, when Florence was six, a tiny green nub formed on a lower branch and over the weeks the entire family watched it grow into a perfect red apple. They were all instructed that on no account was anyone to touch or, God forbid, pick it.
When the apple reached perfection their father announced that he would pick it on Saturday morning, and divide it equally between the three of them. Down they went to the garden and waited in a group under the tree. But as their father reached out his hand to pick the apple they saw that a shockingly large bite had been taken out of it. Their father turned to his sons –both tall enough to reach the apple.
"Who did this?" He thundered. There was silence. Florence was so alarmed she started to cry. Henry stepped forward. "I did" he said and was promptly taken off for a spanking. Florence was so devastated that she didn't stop crying all day and all she said was "I'm so sorry," over and over again.
"But why did you apologize?" I asked.
"Because it was me who took the bite," she replied. "I found an old bucket, upturned it, and climbed up on it so I could reach the apple. It was delicious."
"But why did Henry take the blame?"
"Because he had dared me, he told me he would give me sixpence if I could take a bite out of the apple without picking it."
"Did you own up?" She nodded. "What happened?"
"Henry got another walloping for leading me astray."
The difference between an Edwardian and a Boomer generation upbringing!
Tessa's third book in her Lady Montfort series A DEATH BY ANY OTHER NAME released March 14, 2017. Find out more about her series here, and to read her blog Redoubtable Edwardians.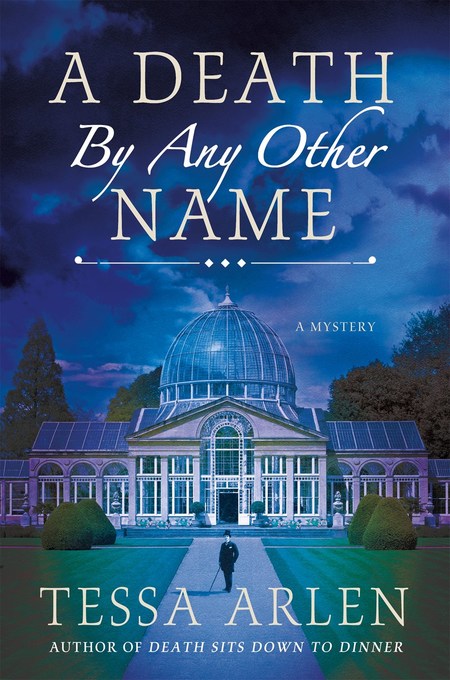 A Death by Any Other Name is a delightful Edwardian mystery set in the English countryside. Building on the success of her last two mysteries in the same series, Tessa Arlen returns us to the same universe full of secrets, intrigue, and, this time, roses.
The elegant Lady Montfort and her redoubtable housekeeper Mrs. Jackson's services are called upon after a cook is framed and dismissed for poisoning a guest of the Hyde Rose Society. Promising to help her regain her job and her dignity, the pair trek out to the countryside to investigate a murder of concealed passions and secret desires. There, they are to discover a villain of audacious cunning among a group of mild-mannered, amateur rose-breeders. While they investigate, the rumor mill fills with talk about a conflict over in Prussia where someone quite important was shot. There is talk of war and they must race the clock to solve the mystery as the idyllic English summer days count down to the start of WWI.
Brimming with intrigue, Tessa Arlen's latest does not disappoint.
Mystery Historical [Minotaur Books, On Sale: March 14, 2017, Hardcover / e-Book, ISBN: 9781250101426 / eISBN: 9781250101433]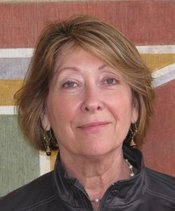 TESSA ARLEN, the daughter of a British diplomat, had lived in or visited her parents in Singapore, Cairo, Berlin, the Persian Gulf, Beijing, Delhi and Warsaw by the time she was sixteen. She came to the U.S. in 1980 and worked as an H.R. recruiter for the Los Angeles Olympic Organizing Committee for the 1984 Olympic Games, where she interviewed her future husband for a job. She lives in Washington.
No comments posted.