Recent books and films have popularized the billionaire, or ridiculously wealthy hero, in contemporary romantic fiction. However, the idea of a wealthy, powerful man as a hero isn't particularly revolutionary. There have always been these characters – whether they be Earls and Dukes in historical romances, or Bruce Wayne aka Batman in comics. A billionaire hero appeals to me for the obvious reason that lots of money facilitates having a good time in especially grand ways in exotic and extraordinary locales, and makes for an entertaining story. What makes some characters, as well as readers, ambivalent towards these rich men is the power that is often associated with having such wealth. There are enough variations on the rich man hero to appeal to everyone – whether you prefer a dominant devastatingly attractive control junkie business tycoon, or a more laid back guy who seduces you with his humor and effortless charm. Whether I rejoice or cringe when I read a billionaire romance depends entirely on the author.
If you're looking for billionaires with an edge and alpha male tendencies coupled with erotic romance that sets the page aflame, Red Garnier's β€œBillionaire's Club" series and Terri L. Austin's β€œBeauty and the Brit" series might be for you. Red Garnier combines the best of great erotica with compelling storytelling. All three heroes in Terri L. Austin's β€œBeauty and the Brit" series are very different but equally delicious. I'm a sucker for a sexy and sweet hero with charm and amiability and Cal in HIS KIND OF TROUBLE fits that bill. Iain in HIS TO KEEP lacks Cal's easy charm, but he makes up for it in intensity and single-minded devotion to the heroine.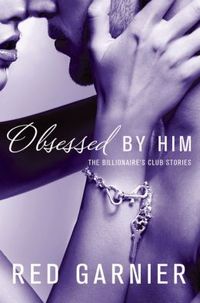 Five billionaires. Five friends. Five stories about the men who are driven by dark desires and powerful love. They know what they want, including the incredible women who surrender to a passion so consuming that they will never be the same.
Some of my favorite paranormal romances are written by Jessica Sims. When I found out the same author writes billionaire-themed romances under the name Jessica Clare, I immediately had to check them out. Jessica Clare's β€œBillionaire Boys Club" series, and the companion β€œBillionaire and Bridesmaids", series are out of this world and equal parts sinfully sexy and hilariously funny. I savor these books like special treats and can't get enough. These billionaires range from broody and slightly disenchanted (but still sexy), bad boy totally naughty (and guilty pleasure sexy), good guy knight-in-shining-armor (swoon-worthy sexy), and Mr. Darcy (work in progress sexy). There is even a contemporary take on beauty and the beast in the book BEAUTY AND THE BILLIONAIRE.
Two other very different takes on the billionaire theme are the β€œBillionaires of Black Castle" series by Olivia Gates and BIG BAD BILLIONAIRE by Saranna DeWylde. The Olivia Gates series mixes a little James Bond flavor with high drama and passionate entanglements. The men in the Billionaires of Black Castle series vary in their level of dominance and danger but they are all hot in their own way. Saranna DeWylde puts an interesting spin on things by having a werewolf in the boardroom. DeWylde's men are all extremely powerful predators – both physically and otherwise – but her female characters are equally strong. I love the mix of contemporary setting and classic romance tropes mixed with a slightly fairy tale feel in Saranna DeWylde's β€œWoolven Secret" series.
There might be a lot of billionaire books to wade through before finding a gem, but the good ones are worth it. Some of these heroes are into tie-you-up kink, while others are more the stroll down a moonlit beach speed – some do both. Billionaire romances include everything from intense erotica to more character-driven storytelling. Whatever you enjoy and can fantasize, there are authors who can help take you on that journey and have you meet your next billionaire book boyfriend.
Some of my favorite billionaire-themed romances:
2 comments posted.