Jennifer Vido: What inspired your new release, GROUNDS FOR MURDER?
Lena Gregory: Let me start by saying, I love ice cream. It's my all-time favorite dessert. The thought of an old-fashioned ice cream parlor on Main Street in a small town brings to mind memories of childhood, when every concert, play, and dance recital ended at the local ice cream shop. It was not only a place to grab dessert, but a venue where local gossip ran rampant.
My first job was working early mornings in my grandfather's deli in a small town on eastern Long Island. I can still remember getting up at four in the morning to go in and stock shelves, the scent of kaiser rolls with butter and bacon frying, Neapolitan ice cream sandwiches on waffles, and the gossip. Boy was there gossip. I have such fond memories of my grandfather (the inspiration for Uncle Jimmie) standing behind the counter, leaning forward, enjoying shooting the breeze with customers My grandmother knew everyone by name, and assumed everyone else did too. She used to start off a conversation with, "Can you believe Jeremy did this, or did you hear Katrina did that?" As if you would automatically know who those people were.
When I decided to write a small café themed cozy, one that took place in a town similar to the one I grew up in, I wanted to capture that feel, to share that sense of community, of knowing your neighbors. But there's a down side to that too. Not only do you know what all of your neighbors are doing, they are all aware of your deepest, darkest secrets as well.
Jen: Please tell us more about the Coffee & Cream Café Mystery series.
Lena: The Coffee & Cream Café Mysteries take place in a small town on the south shore of Eastern Long Island. After living in New York City for several years, Danika Delaney returns to her hometown to take over her Uncle Jimmie's failing mom and pop ice cream parlor. She's hoping to turn the shop into a trendy café, but then her ex's estranged wife, the same woman he cheated on Dani with at prom, turns up dead in the basement, and Dani ends up on the suspect list. Once that dilemma is resolved, she closes the shop to remodel, as best she can on a non-existent budget, and is ready for her grand re-opening. Unfortunately, things don't go as planned.
On the night of her grand reopening, with all of her hopes and dreams on the line, the author she invites to do a signing knocks all of the preparations she's done, is accused of plagiarism, and gets into a disagreement with a super-stalker fan. And if that's not bad enough, the next day he turns up dead. She might be content to leave the investigating to the police, until whoever killed him sets their sights on her. Now, she needs to figure something out fast, or she'll be losing more than just her reputation.
Jen: How does Danika Delaney plan on drumming up business at the Coffee & Cream Café?
Lena: Danika's first thought to drum up business was hosting an author book signing. She invited a popular mystery author to the café, and had a great turnout, but the event didn't go as planned, and the author ended up murdered. Before she can do anything else, she has to clear her name and restore her reputation. Once that's taken care of, she can move on to another marketing plan. Dani feels like participating in community events will help her business thrive. She, along with her old friend, Gwen, and her new friend, Eli, gets roped into joining a treasure hunt. Let's just say that doesn't go any better than the book signing.
Jen: Who is your favorite character in this culinary mystery, and why?
Lena: While I love my main character, Danika Delaney, who is smart, fun, and a bit snarky, I have to admit I have a soft spot for a new character who was introduced in GROUNDS FOR MURDER, Elijah (Eli) Sinclair. Although he is cybersecurity expert, who works from home where he lives with his grandmother, he applies for a job as a barista at the Coffee & Cream Café, because he needs socialization. He talks non-stop, is clumsy as can be, and has a heart of gold. He's also adorable, with dark hair curling over his collar, dark complexion, stylish stubble, and eyes the color of jade. His smile alone is enough to make a girl look twice. That, combined with his long thick lashes, and a cocky grin that's all mischief, make him a self-proclaimed babe magnet, though he doesn't understand why—which, in my book, makes him all the more appealing.
Jen: What can you share about the third book in the series?
Lena: Danika Delany is loving running her uncle's old fashioned malt shop on eastern Long Island and putting her own modern spin on the treats they serve. Life is finally looking up for her! That is, until local billionaire Maxwell Crumbholtz dies and leaves his fortune in the form of a treasure hunt. Chaos descends on Watchogue, and Dani and the rest of the gang from the Coffee & Cream Café join the melee when they enter the contest, try to decipher the clues, and go in search of the treasure. But Dani digs up more than she expected when she discovers a dead body buried instead of a treasure! To make matters worse, a witness claims to have seen Dani at the scene of the murder. Now, instead of a four-billion-dollar payday, Dani is on the hunt for a killer.
Jen: What's on your TBR stack?
Lena: Oh, my gosh, what isn't? As far as cozy mysteries, I always read everything that comes out from J.C. Eaton, Debra Sennefelder, and Paige Shelton. Plus, I devour everything Nora Roberts writes, especially her J.D. Robb, In Death series. Lately, I've also been reading a ton of fantasy. I just finished Sarah J. Maas's Throne of Glass series, which was amazing, and am currently reading Fourth Wing. Next up will be Iron Flame.
Jen: What are some of your favorite holiday traditions?
Lena: Before we know it, the holidays will be upon us. And as much as I love the Christmas season, I have to admit, my favorite holiday is Thanksgiving. Actually, I love everything about fall. Every year, when I lived on Long Island, my kids and I would drive out east on the north shore of to visit farm stands. We'd pick pumpkins and apples, work our way through corn mazes, and stuff ourselves with roasted sweet corn and apple cider.
Every fall, my daughter and my middle son volunteered for the local Spooky Walk, an annual event which raises money for a camp for children with special needs. They'd dress up in ghoulish costumes and scare the daylights out of everyone walking through a dark path in the woods. My youngest son was too young to participate—although we did try to get him to dress up as Chuckie—so he and I would make a special dessert for when everyone got home. It really makes me proud that they chipped in to help others, and they had a great time doing it.
I miss those days since moving to Florida, though we did finally get out and visit a farm stand down here. I think it's finally time to start coming up with some new holiday traditions.
Jen: What's the best way for readers to stay connected with your latest happenings?
Lena: I am often available on social media, so you can always follow me on Facebook, Twitter, and my website. But the best way to stay connected would be to sign up for my newsletter. I promise, no spam, just an occasional update when I release something new or participate in a giveaway.
Jen: Thank you for stopping by to chat about your new release, GROUNDS FOR MURDER. Happy holidays!
Lena: Thank you so much for having me! I've enjoyed visiting.
Coffee & Cream Cafe Mysteries #2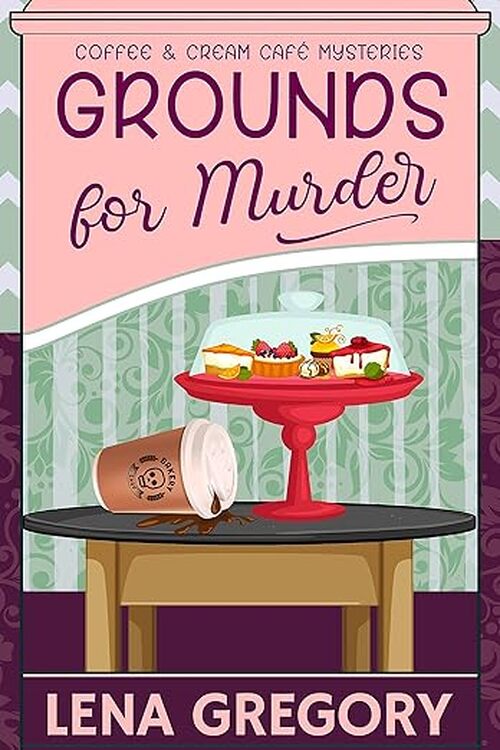 From author Lena Gregory comes a tasty new mystery with a killer twist...
Danika Delaney is thrilled to have taken over her uncle Jimmie's old fashioned malt shop on eastern Long Island and is working hard to make it her own. In an effort to increase business, Danika invites a mystery writer to the Cookies & Cream Café for a discussion and book signing. Things seem to be going well, until a guest shows up and confronts the author, accusing him of plagiarizing his work. Embarrassed by the incident, Danika goes to the inn where the writer is staying the following morning, hoping to apologize and offer him another chance to return. What she finds instead is his dead body—beside a cup of poisoned coffee! Now it's up to Danika to find out who wanted to silence the author... before the killer decides to write Danika a not-so-happy ending!
Mystery Amateur Sleuth | Mystery Cozy | Mystery Culinary [Gemma Halliday Publishing, On Sale: November 21, 2023, e-Book, / eISBN: 9798215967454]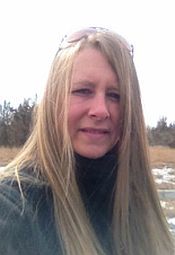 Lena lives in a small town on the south shore of eastern Long Island with her husband and three children.
When she was growing up, she spent many lazy afternoons on the beach, in the yard, anywhere she could find to curl up with a good book. She loves reading as much now as she did then, but she now enjoys the added pleasure of creating her own stories.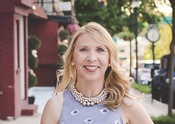 Jennifer Vido writes sweet romances set in the Lowcountry filled with southern charm and hospitality. In between chapters, she interviews authors for her bi-weekly Jen's Jewels column on FreshFiction.com. Most mornings, she teaches an arthritis-friendly water exercise class for seniors before heading to the office to serve as the executive director of a legal non-profit. A New Jersey native, she currently lives in Maryland with her husband and two rescue dogs and is the proud parent of two sons who miss her home-cooked meals. To learn more, please visit her website.
No comments posted.