1--What is the title of your latest release?
ACT LIKE A LADY, THINK LIKE A LORD
2--What's the "elevator pitch" for your new book?
ACT LIKE A LADY, THINK LIKE A LORD is set in 1815 England and introduces Lady Petra Forsyth—four and twenty years of age, the daughter of the Earl of Holbrook, and having recently (and scandalously) announced that she will remain unmarried after the death of her fiancé. But when she discovers a presumed-dead friend may have been relegated to an asylum run by a dangerous, sham physician—and was sent there by her husband, no less—Lady Petra does the most unladylike and dangerous thing she can: she begins asking questions. After all, a true lady always follows her instincts, never the rules.
3--How did you decide where your book was going to take place?
London was a given with my setting of Regency-era England, but when it came to the country seat of Lady Petra's father, I chose Newmarket, in Suffolk. First, because Petra's father, the Earl of Holbrook, is also a racehorse trainer and Newmarket is the historic center of English horseracing. But second was because I read about Newmarket many times in Dick Francis novels, so my choosing it was a tiny bit of an homage to Francis and some of my favorite mysteries.
4--Would you hang out with your protagonist in real life?
Indeed! Lady Petra and I both are more than a little bit horse-crazy. We'd probably spend our time together eating, laughing about ridiculous things, and obsessing over horses. (We'd probably do all of this while riding horses, too. No, not probably—definitely.)
5--What are three words that describe your protagonist?
Clever. Loyal. Headstrong.
6--What's something you learned while writing this book?
I learned that it isn't as easy as you would think to find a way to put a Regency-era earl's daughter into peril that seemed realistic! At least, not for her first adventure. Gently brought up women of the time were highly sheltered and almost never alone, so I had to get creative. It turned out to be incredibly fun thinking up plausible ways to put her in danger.
7--Do you edit as you draft or wait until you are totally done?
I do edit somewhat as I draft, but mostly after I'm done. I tend to start each day's writing by doing a very light edit of what I wrote the day before. It helps act as a little warm-up to get my writing mojo going.
8--What's your favorite foodie indulgence?
I love finding little bakeries or ice cream shops, either at home or when I'm traveling, and trying something yummy, local, and made in small batches.
9--Describe your writing space/office!
I have a lovely small office and I also write quite a bit while walking on my treadmill—making certain I walk slowly; I'm very careful! I also love writing outside when it's not too hot. When I'm in my office and outside, my view is of my climbing rose, my feral cat named Tristan, and, when I'm lucky, my favorite cardinal and a host of other birds.
10--Who is an author you admire?
Jane Austen. It might sound like an easy answer, but it's true. She was and remains a brilliant writer.
11--Is there a book that changed your life?
All Creatures Great and Small, by James Herriot. It was the first "adult-level" book I ever read, and I truly knew what it was to be transported to another time and place by an author's writing.
12--Tell us about when you got "the call." (when you found out your book was going to be published)/Or, for indie authors, when you decided to self-publish.
The idea for Act Like a Lady, Think Like a Lord came during the pandemic, and I was so thrilled my agents found my pitch as delightful as I did. And when they told me that Minotaur had offered me a contract, it was the best feeling and had me dancing around my house! I had wanted to write a historical mystery for so long, and this book helped me to fulfill more than one dream.
13--What's your favorite genre to read?
Historical mysteries – especially those with some romance in them. Rom-coms are my next favorite.
14--What's your favorite movie?
While You Were Sleeping
15--What is your favorite season?
Spring!
16--How do you like to celebrate your birthday?
My birthday is at the beginning of the month, so I basically celebrate all month, in little ways. Dinners with friends are my favorite. A spa day isn't bad, either!
17--What's a recent tv show/movie/book/podcast you highly recommend?
TV show: Ghosts (comedy; on CBS or Paramount streaming)
Book: Death and Croissants by Ian Moore (Follet Valley Mysteries), and Playing it Safe by Ashley Weaver (Electra McDonnell Mysteries)
Podcast: The Rabbit Hole Detectives (three history lovers talking about the history of various things)
18--What's your favorite type of cuisine?
Sushi
19--What do you do when you have free time?
If I have enough free time, I love to travel. If it's just a day, or even a few hours, sitting outside and relaxing while reading a good book—with snacks and tea, preferably—is just heavenly.
20--What can readers expect from you next?
I just sent book two in my Lady Petra Inquires series in to my editor – title to come soon!
Lady Petra Inquires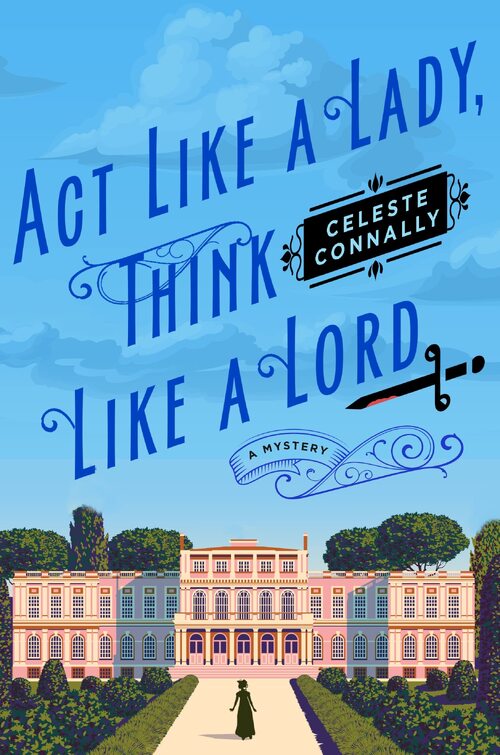 London, 1815. Lady Petra Forsyth, daughter of the Earl of Holbrook, has made a shocking proclamation. After losing her beloved fiancé in an accident three years earlier, she announces in front of London's loosest lips that she will never marry. A woman of independent means—and rather independent ways—Petra sees no reason to cede her wealth and freedom to any man now that the love of her life is gone. Instead, she plans to continue enjoying the best of society without any expectations.
But when ballroom gossip suggests that a longtime friend has died of a fit due to her "melancholia" while in the care of a questionable physician, Petra vows to use her status to dig deeper—uncovering a private asylum where men pay to have their wives and daughters locked away, or worse. Just as Petra has reason to believe her friend is alive, a shocking murder proves more danger is afoot than she thought. And the more determined Lady Petra becomes in uncovering the truth, the more her own headstrong actions and desire for independence are used against her, putting her own freedom—and possibly her life—in jeopardy.
Mystery Historical [Minotaur Books, On Sale: November 14, 2023, Hardcover / e-Book, ISBN: 9781250867551 / eISBN: 9781250867568]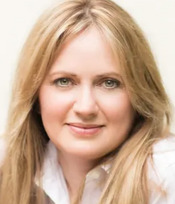 CELESTE CONNALLY is an Agatha Award nominee, and a former freelance writer and editor. A lifelong devotee of historical novels and adaptations fueled by her passion for history—plus weekly doses of PBS Masterpiece—Celeste loves reading and writing about women from the past who didn't always do as they were told.
No comments posted.