1--What is the title of your latest release?
SACRIFICES FOR KINGDOMS (Book One in the Sacrifices for Kingdoms trilogy)
2--What's the "elevator pitch" for your new book?
A sensual love story about a sophisticated philanthropic beauty from exotic Trinidad, a modern, socially-conscious European Prince, and the other loves, lives—and lies—that threaten their potentially idyllic life. Filled with passion, mystery, controversy, and danger, their unique journey crosses continents and cultures, places, and races.
3--How did you decide where your book was going to take place?
I've lived on two British islands, Trinidad and the UK, traveled the world from a young age, and have lived 45 years now in the US. I am fortunate to have been exposed to a multitude of cultural influences throughout my life. As a result, my book had to be international.
4--Would you hang out with your protagonist in real life?
You bet! I believe she could change the world for the better!
5--What are three words that describe your protagonist?
Sagacious, Passionate, Courageous.
6--What's something you learned while writing this book?
Patience. Perseverance. That each of us is our own Kingdom, for which we make Sacrifices.
7--Do you edit as you draft or wait until you are totally done?
Both.
8--What's your favorite foodie indulgence?
Trinidadian Roti Sandwiches!
9--Describe your writing space/office!
Three large cabinets filled with books of every genre, the largest of which is an 18th century Italian piece carved with eight Goddesses. I have an open dictionary available at all times beside my two computers. Two credenzas, and a medium-sized desk (which is often untidy) that holds a printer/copier, a glass of water, and a box of tissues within reach at all times.
10--Who is an author you admire?
I can't choose just one! Back when I read for enjoyment and not just research purposes, I indulged in books by Barbara Taylor Bradford, Susan Elizabeth Philips, Irving Stone, James Michener, to name a few.
11--Is there a book that changed your life?
The Bible, and not in a good way, because of its promotion of the oppression of females. However, it inspired me to include in my romance trilogy, an exposé of the damage done to all of humanity by patriarchy: If you oppress one gender, you oppress all humanity!
12--Tell us about when you got "the call." (when you found out your book was going to be published)/Or, for indie authors, when you decided to self-publish.
Unable to find an agent to represent a 'virgin' author, I created my own publishing company, D. Royalty Publishing, and I contracted with a book shepherd and a PR company to assist with the distribution of my book through Amazon KDP and IngramSpark.
13--What's your favorite genre to read?
Romance, History, Spirituality—preferably all in one book.
14--What's your favorite movie?
Dangerous Beauty (1998)
15--What is your favorite season?
Spring
16--How do you like to celebrate your birthday?
With family, friends, dinner, and dancing. I have a saying, "If we're not having fun, what's the point?"
17--What's a recent tv show/movie/book/podcast you highly recommend?
My own book!
18--What's your favorite type of cuisine?
International; I love everything!
19--What do you do when you have free time?
Read, get together with family and friends.
20--What can readers expect from you next?
Two more books in the Sacrifices for Kingdoms trilogy, and an international memoir that is in process.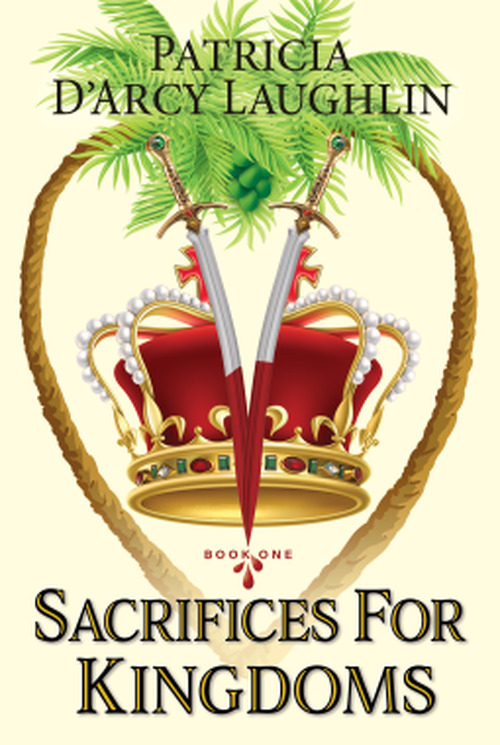 Sacrifices For Kingdoms is a captivating contemporary romance that takes readers on an exhilarating journey across continents and cultures. Elizabeth, a sophisticated activist and philanthropist from Trinidad, meets Michael, a socially conscious European prince, and they are irresistibly drawn to each other. As their love deepens, they must navigate dangerous secrets, political intrigue, and the struggle to reconcile their opposing loyalties.
Elizabeth is a charismatic public speaker, advocating for equality with her provocative speeches on topics like "God Has No Gender." Her activism draws the wrath of religious extremists, putting her safety at risk. Michael, deeply concerned for Elizabeth, tries to persuade her to stop, but she remains steadfast. Meanwhile, terrorists threaten the life of the future king, and eventually Elizabeth's.
Tragedy strikes when an assassin's bullet hits its mark, leading to shocking revelations and the division of loyalties. Elizabeth, torn between her love for two kingdoms, is faced with a painful choice and must decide how much she's willing to sacrifice for those she loves.
Sacrifices For Kingdoms is a sensual and captivating romance that explores themes of love, passion, and societal norms. It delves into the complexities of relationships, challenges traditional expectations, and showcases the power of sacrifice in the face of danger and adversity. Prepare to be empowered, entertained, and enlightened by this thought-provoking tale that leaves readers yearning for more.
Romance | Women's Fiction [D.Royalty Publishing, On Sale: October 24, 2023, Paperback / e-Book (reprint), ISBN: 9798988471806 / ]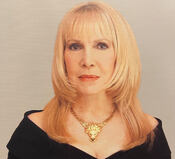 Patricia D'Arcy Laughlin was born in Trinidad of British and French ancestry. She was educated there, the UK, and the USA. She is a world traveler and an award-winning artist, famous for developing her "Unique Stainings On Wood." Although she has composed poetry, Sacrifices For Kingdoms is her first novel. She lives in Florida with her husband, and she has three children, five grandchildren, and two great-grandchildren.
No comments posted.