1--What is the title of your latest release?
2--What's the "elevator pitch" for your new book?
THE LOTUS FLOWER CHAMPION, by mother-daughter authors Pintip Dunn and Love Dunn, is pitched as Squid Game meets Peter Pan with folktales from Thailand. It's a YA fantasy thriller about a girl with OCD who is marooned with 11 other people on a remote island that looks like paradise but feels like hell, due to the machinations of a scientist desperate to unlock their latent psychic abilities.
3--How did you decide where your book was going to take place?
A family vacation in beautiful Koh Samui, where the craggy islands and turquoise waters hurts the heart, and burns the skin, because we're not meant to brush up against so much beauty.
4--Would you hang out with your protagonist in real life?
100 percent!
5--What are three words that describe your protagonist?
Passionate, kind, resilient.
6--What's something you learned while writing this book?
Love writes way faster than Pintip. In their daily word sprints, she beats her mother, every time.
7--Do you edit as you draft or wait until you are totally done?
Wait until we're totally done. In this case, Love wrote the first draft, and then Pintip edited it.
8--What's your favorite foodie indulgence?
Love: apples and peanut butter; Pintip: anything with carbs.
9--Describe your writing space/office!
A glass-top desk for Love, and a recliner for Pintip.
10--Who is an author you admire?
Pintip deeply admires Brenda Drake's creativity and generosity and Denny S. Bryce's talent and tenacity. Love's favorite author is her mommy, Pintip.
11--Is there a book that changed your life?
The Hunger Games, for both of us.
12--Tell us about when you got "the call." (when you found out your book was going to be published)/Or, for indie authors, when you decided to self-publish.
Pintip's agent submitted Star-Crossed to Liz Pelletier at Entangled on a Friday. The following Monday, the agent called Pintip with an offer. Pintip kept it together during the phone call, hung up, and then promptly burst into tears.
13--What's your favorite genre to read?
Young adult dystopian with romance, for both of us!
14--What's your favorite movie?
Love: Mystery/action movies like Red Notice and Glass Onion.
Pintip: I love heartfelt movies like Crazy Rich Asians that celebrate diversity, con movies like Ocean's Eleven, and twisty, sci-fi movies like Coherence.
15--What is your favorite season?
We both love fall!
16--How do you like to celebrate your birthday?
Love: Spending time with my family.
Pintip: Dinner with my family at a restaurant that we all love.
17--What's a recent tv show/movie/book/podcast you highly recommend?
Love: I Will Always Write Back, by Martin Ganda, Caitlin Alifirenka, and Liz Welch.
Pintip: Not super new, but I read it recently: Tiffany D. Jackson's Allegedly.
18--What's your favorite type of cuisine?
Love: Sushi.
Pintip: French, Thai, or Asian fusion.
19--What do you do when you have free time?
Love: Read!
Pintip: Read!
20--What can readers expect from you next?
Love and Pintip are currently working on their next novel together. Pintip will be releasing a co-authored YA thriller with Kristin Cast, titled SEASICK, in June 2024!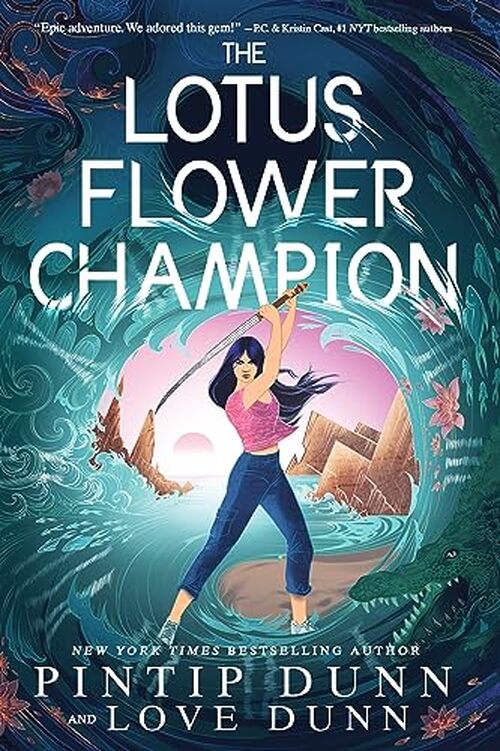 No escape. Follow the rules. And don't count on reality—in this uniquely vibrant romantasy from NYT bestselling author Pintip Dunn and daughter Love Dunn…
It looks like paradise…only it's not.
This was supposed to be a once-in-a-lifetime family trip to Thailand. One last wish for my dying mama. Instead, we're stranded on a lush, stunning island with ten strangers—held captive as Thai mythology unfolds around us…and within us.
Now we're being tested. We're expected to face our greatest fears—and possible deaths—in hopes of awakening some kind of dormant gift…or curse. One by one, we're transforming, echoing the strange and sometimes wondrous abilities found in Thai folktales.
But my mama has only days to live, my papa is missing, and I'm forced to trust a group of strangers…including our evasive, dark-eyed tour guide, who resembles a minor god. Toss me in the ocean and feed me to the naga now.
Only I'm no hero. My days are managed by numbers and the compulsions that used to keep me safe.
I have to prove how far I can go. To survive. To protect my family.
And to find a way off this perilous island where everything is a lie…including reality.
Young Adult Fantasy | Young Adult [Entangled: Teen, On Sale: October 31, 2023, Hardcover / e-Book, ISBN: 9781649374332 / eISBN: 9781649374356]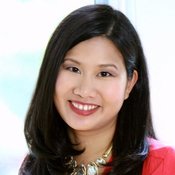 Pintip Dunn is a New York Times bestselling author of YA fiction. She graduated from Harvard University, magna cum laude, with an A.B. in English Literature and Language. She received her J.D. at Yale Law School. Pintip's novel, FORGET TOMORROW, won the RWA RITA® for Best First Book. It is also a finalist for the Grand Prix de l'Imaginaire, the Japanese Sakura Medal, the MASL Truman Award, and the Tome Society It list. In addition, THE DARKEST LIE was nominated for a Romantic Times Reviewers' Choice Award. Her other books include REMEMBER YESTERDAY, SEIZE TODAY, and GIRL ON THE VERGE. She lives with her husband and children in Maryland.
Love Dunn is a high school sophomore at Edmund Burke School in Washington, DC. She has a deep passion for storytelling and has written fourteen manuscripts to date. Her other interests include dance, volleyball, piano, violin, and public speaking. Her favorite activity, however, is cuddling her dog, Strawberry. She frequently engages in writing sprints with her mom — and easily beats Pintip's word count every time.
No comments posted.