1--What's the "elevator pitch" for your new book?
FREEDOM'S GHOST invites the reader into the revolution of the human spirit that took place during the years before the Revolutionary War.
2--How did you decide where your book was going to take place?
The Bone Rattler series tracks events that led to the war for independence from Britain, so that premise determines the settings. The year is 1770, and a catalyst for the plot is the Boston Massacre, which occurred at a very specific location and time. The overall action takes place in the most active venues of rebellious fever, the Massachusetts and New York colonies.
3--Would you hang out with your protagonist in real life?
After seven books in the series, my protagonist Duncan McCallum is already a very compatible companion—he shares my love of nature, science and good Scotch whisky. Duncan sometimes visits my dreams.
4--What are three words that describe your protagonist?
Resourceful, stealthy, defiant.
5--What's something you learned while writing this book?
I was astonished to discover that there was, and still is, a great mystery about the events that directly precipitated the Boston Massacre. The tension between troops and colonists was obvious, but there is still uncertainty about the immediate cause for the deadly firing of army muskets. This ambiguity lent itself perfectly to a mystery thriller centered in part on the Massacre.
6--Describe your writing office.
A subtly organized chaos. Fountain pens and writing pads are surrounded by books and artifacts, many from the 18th century, some from much earlier. I keep a thousand-year-old Viking navigator's pendant on my desk. It helps me find my way.
7--Do you edit as you draft or wait until you are totally done?
My writing is very organic. As my characters and plotlines evolve, I frequently go back to edit what I have already written to better anchor what is to come. Sometimes my characters ask for more texture in their descriptions.
8--What was one of your biggest challenges while writing this book (spoiler-free, of course!)?
I encountered surprising difficulty in finding details of daily life in 1770 Boston and New York. Most sources focus on political events, with very little on how people earned their daily bread. I like to authentically convey how people spoke, what they ate, what they sang, how they spent hard-won coins, and how they felt. Ultimately some of my most effective resources were newspapers from that decade—much more interesting than reading today's newspapers.
9--What's the best piece of writing advice you've received?
The best writing advice I've ever heard was from Raymond Chandler: "Technique alone is never enough. You have to have passion." There's an abundance of formulaic technique among today's novelists, but not enough passion.
10--Who is an author you admire?
Patrick O'Brian, author of the Aubrey-Maturin maritime chronicles. He was a genius at evoking early 19th century atmosphere with just a gesture or handful of words, and integrating the events and social customs of the day into his character arcs. When you walk the deck of one of his frigates, you can feel the salt spray on your face.
11--Is there a book that changed your life?
No book changed my life—that's a rather big hurdle. But years ago, reading, then rereading, Martin Cruz Smith's Gorky Park sparked my interest in mysteries set in different cultures and societies, which influenced my future writing path.
12—How did you come to write historical fiction?
My lifelong interest in history and love of mysteries set in remote places eventually intersected. Looking back, it seems inevitable that my muse would merge with my intellectual curiosity to create authentic mysteries and near impossible deeds in a 250-year-old context. No other genre lends itself to such deep learning, for both author and reader.
13--If you had to write in a different genre, what would it be and why?
Post-apocalyptic mysteries. I had the pleasure of writing one years ago, Ashes of the Earth, and may return to the storyline in the future. Post-apocalyptic life is just one mystery after another.
14-- Why did you choose to set your Bone Rattler series in colonial America, leading up to the Revolutionary War?
To me, those years represent the most dynamic and interesting period of American history, or even Western history at large. Scientific discovery was erupting everywhere, literacy was rapidly ascending, and ideas that had been germinating for centuries were beginning to blossom. The American identity was shifting from a British one to another identity never before seen in human history, and for the first time a country was being formed based on values, not ethnicity.
.
15: Did you decide from the start that you would be writing a book series?
Having already written the ten volume Skull Mantra series I knew the importance of having such a deep foundation for developing characters and broader themes. The complex issues and events of the 18th century could never be covered in one volume—so yes my goal was always to write a series.
16--Where would you go for an ideal writer's retreat?
I already have one—a remote farm in northern Maine. It's blessedly uncontaminated, undeveloped, and unconnected.
17--What's your favorite genre to read?
Not surprisingly, history and historical fiction, especially novels set in the 19th century and earlier. In recent months my reading conquests have spanned the ages of the Romans, the Vikings, the Tudors, 18th century England, early Scotland and the Napoleonic Wars.
18--What is your favorite season?
The golden season following the second equinox of the year.
19--What do you do in your free time?
Join my wife in helping to save a majestic but critically endangered breed of horses, the Shires.
20--What can readers expect from you next?
I want to take up my pen for a more contemporary treatment of the crisis for historians and cultural custodians arising out of the devaluing of our past and national borders. I am glimpsing some fascinating characters among disenchanted professors, disenfranchised intelligence agents, and post-modern antiquity thieves.
Bone Rattler #7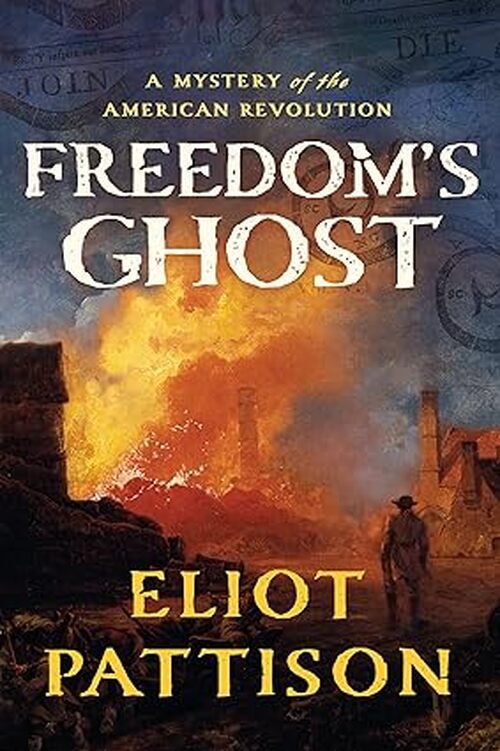 As the drumbeat of the American Revolution grows ever closer, Scotsman-turned-American-patriot Duncan McCallum must navigate treacherous cultural and political waters if he's to secure a fighting chance for the fledgling nation in this gripping installment of the acclaimed Bone Rattler series.
After narrowly avoiding death in London at the hands of the king's secret agents, Duncan McCallum returns to colonial America only to discover that his troubles have followed him across the Atlantic.
The harbor town of Marblehead, Massachusetts, is a smoldering powder keg as British loyalists and advocates for liberty feverishly maneuver to determine the future of the colonies. When a Native American sailor is scapegoated for the gruesome murders of officers of the British occupation troops, McCallum will have to face off against ruthless adversaries close to the crown. Soliciting the assistance of such notable historical figures as John Hancock, Crispus Attucks, and John and Samuel Adams, McCallum must rely on his skills in science, subterfuge, and diplomacy to stave off a war for which America is not yet prepared.
Just as Patrick O'Brian's Master and Commander series took readers on a thrilling journey through the Napoleonic Wars, Freedom's Ghost and the Bone Rattler series offer riveting historical adventures embedding readers in the clashes and intrigue of the American Revolution.
Suspense Historical [Counterpoint, On Sale: October 24, 2023, e-Book, / ]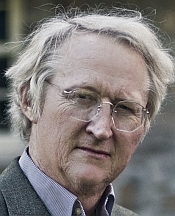 Edgar Award winning Eliot Pattison has been described as a "writer of faraway mysteries," a label which is particularly apt for someone whose travel and interests span a million miles of global trekking, visiting every continent but Antarctica. An international lawyer by training, Pattison first combined his deep concerns for the people of Tibet with his interest in fiction writing in The Skull Mantra, which launched the popular Inspector Shan series. Pattison's fascination with the 18th century American wilderness and its woodland Indians led to the launch of his second critically acclaimed Bone Rattler series. The author's newest work, Ashes of The Earth, marks the launch of his third series, set in post-apocalyptic America. A former resident of Boston and Washington, Pattison resides on an 18th century farm in Pennsylvania with his wife, three children, and an ever-expanding menagerie of animals.
No comments posted.