What is the title of your latest release?
What's the "elevator pitch" for your new book?
Gideon's a warrior half-angel. He keeps humanity safe on the daily - and spends his nights working his way through willing females around the world. Evangeline's a powerless dark angel with a target on her back. Despite a meet-hate, Eva & Gideon decide there's something in it for both of them to team up and prevent the end of the world. Do they plan to fall in love while fighting demons (him) and flirting with mermen (her)? Of course not. Do they anyway? You'll have to read to find out!
How did you decide where your book was going to take place?
The characters in this book are basically on a magical scavenger hunt that takes them all over the world. I pulled places that were mythologically relevant (and super fun) such as Greek islands, Turkish pools, and a French cemetery.
Would you hang out with your heroine in real life?
You bet! She led a very buttoned-down life in Hell, trying to stay under the radar prior to the beginning of the book. Evangeline is now finding her wings and she'd be a ton of fun to hang out with!
What are three words that describe your hero?
Cocky. Warrior. Lover.
What's something you learned while writing this book?
In 1776, the king of France decided that cemeteries were a public health hazard. He closed all of them in inner cities and forbade burials within churchyards. Many, Many corpses were dug up and moved to cemeteries outside city walls. It was not a perfect system. Your chances of finding an ancestor's grave are, well, not good. Does this mean my Buffalo-based hero & heroine go to a French cemetary? For a wholly different reason than you might imagine? YOU BET.
Do you edit as you draft or wait until you are totally done?
I plot the entire book, so my first draft is very clean. I pretty much send it straight to the editor.
What's your favorite foodie indulgence? Carbs, lol. Noodles in all cuisines and rice. Mmmmmm. The scale, however, does not approve of how often I indulge.
Describe your writing space/office!
Above my desk is a poster full of hearts-in-the-wild (images in leaves, rocks, clouds, etc.) because I do like a good theme. There's an entire shelf of aromatherapy bottles and a diffuser. The beauty queen style sash that says USA Today Bestseller hangs across one door, and all my conference lanyards hang on the other.
Who is an author you admire?
I'm admiring the heck out of how Jeneva Rose does her TikTok account – I am obsessed! (seriously – all my friends are authors – I can't call out just one! I'd be in big trouble…)
Is there a book that changed your life? The Chesapeake Bay saga by Nora Roberts inspired us to move to Baltimore. Not in a stalker-ish way – we were looking to leave Chicago for someplace coastal and temperate and lovely and the books brought the area to my attention. We love it here!
Tell us about when you got "the call." (when you found out your book was going to be published)
Ha – that was 46 books ago! I've gotten many calls (mostly emails now), and the takeaway is that every single time, I well up with excitement and gratitude. Selling a book never ever gets old.
What's your favorite genre to read?
Urban fantasy romance. Love when it feels like it could be happening a block away, and I could be involved, but with magic.
What's your favorite movie?
I can't choose faves, so instead I'll recommend two movies I adored this summer: THEATER CAMP and BOTTOMS. Seek them out. You will laugh yourself hoarse.
What is your favorite season?
The one we are in! Seriously, I grew up in Los Angeles wishing and dreaming and hoping for four seasons. So now that I'm in Baltimore I just enjoy the heck out of whatever I've got.
How do you like to celebrate your birthday?
There must be my hubby and champagne. All other things are interchangeable. And there is always birthday month sushi at some point.
What's a recent tv show/movie/book/podcast you highly recommend?
We just finished season six of Billions – highly recommend if you haven't seen it! Love the podcasts Smartless and No Such Thing As A Fish (nothing to do with fishing, I promise).
What's your favorite type of cuisine?
Italian. There was a swath of years growing up that I always requested spaghetti carbonara for my birthday. I've significantly expanded my palate, but still fall back on Italian as comfort food, for special occasions, and for dinner parties. Love it!
What do you do when you have free time?
There is very little of that when I'm churning out 4-5 books a year! Mostly I try to keep up with my massive TBR. Cooking is something I adore doing w/my hubby – the more complicated a menu, the better! And now that it is autumn, the theatre and the symphony seasons are back up and running, which makes me very happy.
What can readers expect from you next?
The next book in the series, THE ACCIDENTAL ANGEL, is out next year. Before that, though, WILL YOU PRETEND MARRY ME (rock star enemies to lovers with a science teacher!) releases in February. Oh, and at some point in the next several months, I have a secret release for https://happilyeveraftercollective.com/. They do a different trope every month, but I can't even give you a hint of which I'm doing or when – just that it'll be soon and uber romantic…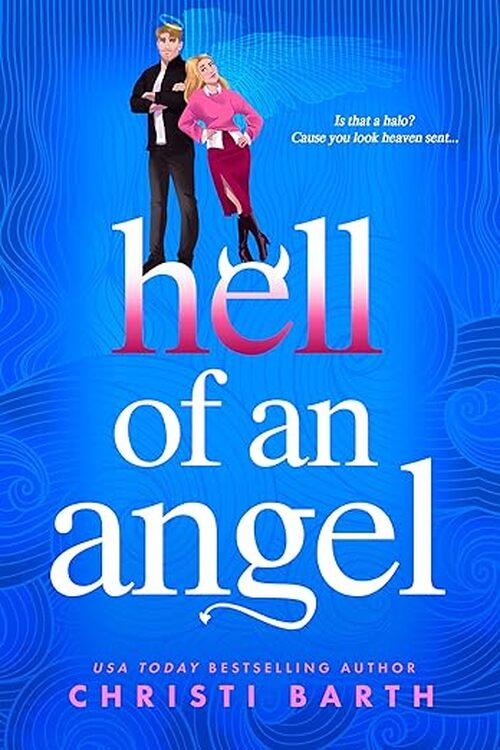 Raised in Hell. Living in Buffalo. And on the verge of accidentally destroying both realms…
Dark angel and actuary Evangeline Thayer hates taking unnecessary risks, but she knows becoming human will be worth it. All the creatures in Hell have bullied her about her negligible 'power' her whole life. And don't get her started on why she has wings if she can't even fly?!? She just needs a teensy bit of help with removing her power…which is where a very hot, very flirty, and absolutely infuriating Nephilim comes in.
Half-angel Gideon Durand has been fighting demons a long time, but he's never heard of a dark angel. Least of all one this gorgeous, stubborn, and with the power to completely nullify evil. Maybe in Hell, that's a weakness—but with an unknown evil on the loose and murdering Nephilim?—that's a damned useful skill. So Gideon strikes a deal with Evangeline: he'll scratch her wings…if she'll scratch his.
Now good and evil are—temporarily—working together. And might even be having steamy fun…if it wasn't for a rather inconvenient threat trying to unleash the apocalypse, once and for all.
Romance Comedy | Paranormal [Entangled: Amara, On Sale: October 24, 2023, Trade Paperback / e-Book, ISBN: 9781649374929 / ]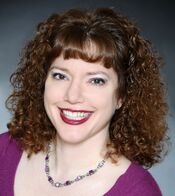 Christi Barth earned a Masters degree in vocal performance and embarked upon a career on the stage. A love of romance then drew her to wedding planning. Ultimately she succumbed to her lifelong love of books and now writes contemporary romance. Christi lives in Maryland with her husband.
No comments posted.