Book Title: BRYNN AND SEBASTIAN HATE EACH OTHER
Character Name: Sebastian Sudworth
How would you describe your family or your childhood?
Huh. You don't waste any time, do you? Just diving right on in. Okay, let's see. Family…childhood…I mean, it was fine, I guess. Better than some, certainly. I grew up all over the place, owing to my dad being a diplomat, of sorts. I'm the youngest of three boys, and we were brought up to love baseball and America and to look for opportunities to fulfill our civic duties. I wouldn't say my mother was exactly maternal, but she loved us a lot. That has never been in question. And we had nannies and housekeepers to fill in the gaps. Sorry if that all sounds painfully pretentious, but the fact is, it was.
What was your greatest talent?
I can tell when someone's lying. Almost always. It's not like I have some mystical sixth sense or anything, I'm just a keen observer of human nature. I'm perceptive, I guess. It certainly came in handy in the journalism days.
Significant other?
Currently? No one. I was married to my college sweetheart for eleven years, but my marriage fell apart about the same time everything else in my life did. I've been divorced about six years now. Ultimately, as strange as it sounds, my ex-wife leaving me was probably the best thing that could have happened. For her sake, certainly. I wasn't healthy enough—mentally, emotionally—to be the sort of husband she deserved. To be the sort of husband any woman deserves. And as painful as it was when she left, it was just the wake-up call I needed, I think. She's happy now, I hear, so that's good.
Biggest challenge in relationships?
For a very long time I was the biggest challenge in my relationships. I think I felt like it would be a sacrifice to focus on anything but what I wanted. My goals. My dreams. But, really, isn't that sort of the magical thing about a good relationship? Having a partner you can cheer on, all while your partner is cheering you on, too? Always knowing there's someone in your corner. Finding joy in their joy and all that? I don't know. It just seems like that would be worthwhile. But I seriously have no idea what I'm talking about, as my track record shows.
Where do you live?
Adelaide Springs, Colorado. I've been here six years now, and it really has become the home my nomadic lifestyle never allowed me to have before. (Or, if I'm being honest, the home my restless heart and battered psyche never allowed me to have.) Adelaide Springs is, in my opinion, the most beautiful place in the world—and I've been pretty much everywhere, so you can take my word on that. We're at a little over 9,000 feet in elevation, with 12,000 and 14,000 mountain peaks in every direction around us. And there are only a few hundred people who live here. It's quiet—desolate, almost—and yet it's the warmest, most welcoming place on Earth. When I was younger, if you'd told me I would love a place like Adelaide Springs as much as I do, I would've thought you were crazy.
Do you have any enemies?
Oh, sure. Network presidents and news producers who thought my head was too big to fit onto the television screen, back when I was a reporter. (And, yeah…it probably was.) Several former United States presidents don't exactly love me for the way I called them out for various misdeeds. Same could be said for senators. Governors. Foreign dictators. A Hollywood director or two. But all of that's pretty far in the past now. The closest thing I've got to an enemy these days is Brynn Cornell. You know Brynn Cornell, right? The host of Sunup? What do they call her? America's Ray of Sunshine, or something stupid like that? Yeah, anyone who, number one, doesn't know when they're on camera or when their mic is on, and number two, goes on national television and berates the town and the people I love, isn't exactly my friend. I guess it's a bit harsh to call her my enemy though, since I haven't even met her yet. She'll be arriving in Adelaide Springs soon—on the first leg of her "Forgive me, America! It was all a misunderstanding. See how sweet I really am?" tour—so I guess we'll find out soon enough.
How do you feel about the place where you are now? Is there something you are particularly attached to, or particularly repelled by, in this place?
In Adelaide Springs, you mean? I'm attached to all of it. The way nobody pays you any mind and yet knows all of your business, simultaneously. One of Cole's burgers, fresh off the grill, with Cassidy's sauce slathered on it. Talking about absolutely everything and absolutely nothing over coffee with Doc Atwater. The fact that there are only a few weeks each year when you can't see snow at the top of some mountain somewhere, even while you're roasting in the middle of summer. I love this town. I love every single thing about it.
Do you have children, pets, both, or neither?
No children, thank goodness. I mean, nothing against kids. I have nieces and nephews, and they're great. But I'm glad my ex-wife and I didn't have any kids stuck in the middle of our mess. But I have a dog. Murrow. He's a Havanese. Cute, tiny little fur ball. Murrow is trained to help when I…well, he's an emotional support dog. I have some anxiety issues. Or I have had. In the past. Things are better now. For the most part. There was just some stuff that happened in the field, when I was reporting from Myanmar, back during the…well, anyway…yeah. I have a dog. Murrow. He's the best.
What do you do for a living?
I'm not a reporter anymore. Not really. I was, for a long time. And I was good at what I did. Maybe even the best, for a time. I'm proud of all that. I am. The Pulitzers and the Peabodys and the Emmy Awards, sure, but that's not what I mean. I'm proud of the impact I made. The changes that took place and the lives that got better because of what I uncovered or challenged or shone a light on. But that's all in the past. I'm happy with a simpler life now. Really. I am. I work a few nights a week as the bartender at Cassidy's Bar & Grill, and that's a lot of fun. (Especially when they let me pull out the karaoke machine.) I take some shifts driving cars for Valet Forge every now and then. And, of course, I get to serve Adelaide Springs on the city council. Oh, and I'm working on revamping the Adelaide Gazette, the local paper here. So I still get my journalism fix when I need it. (We're just getting started on the Gazette's website, but if you want to check it out, it's at www.adelaidegazette.com. It's a pretty solid start, if I do say so myself. At the very least it's not bad for a publication that hadn't been upgraded since its award-winning coverage of Alaska becoming the 49th state.)
What do you do to entertain yourself or have fun?
Oh, good grief. I really am going to sound like the biggest dork on the planet, but so help me, I love 70s country karaoke. There's just something about belting out a chorus of "Rhinestone Cowboy" that makes a guy feel alive.
What is your greatest personal failing, in your view?
How much time have you got? I mean, seriously, how am I supposed to pick one? I guess ultimately, if I have to choose, it comes back to things I wish I'd done differently in Myanmar. But that's all I'm going to say about that for right now.
What keeps you awake at night?
For a long time it was regret, but not anymore. Regret hasn't kept me awake for quite a while, actually. Last night it was anger, I guess. What right does Cornell think she has to treat the people of this town the way she did, after the way they supported her for years? She's from here, you know. Yep, Adelaide Springs, born and raised. And the people here are so proud of her. The sign when you drive into town says, "Birthplace of America's Ray of Sunshine," if that tells you anything. And then for her to turn around and… Nope. Sorry. That's enough of that. If I'm hoping to get any sleep tonight, that needs to be enough of that.
What is the most pressing problem you have at the moment?
Wow. Now I really do sound like a broken record. But you heard me say Brynn Cornell is arriving in Adelaide Springs soon? Yeah. I'm the city councilor who gets to babysit her all week. Let's just leave it at that.
Is there something that you need or want that you don't have? For yourself or for someone important to you?
Don't say love. Don't say love. Don't say love. Yeah, okay, I'm going to say love. Man, I hate that I'm saying love. And it's not that I need it. I don't. But, I'll admit, I've had to acknowledge a little more lately that it's maybe something I want again. Someday. Eventually. No rush, certainly. Other than that, the only thing I'm really wanting is a good karaoke track of "The Gambler" by Kenny Rogers. The one we have at Cassidy's is so horribly warped it's difficult to tell whether you're coming or going, much less when you should be holding 'em and when you should be folding 'em. If you come across it on quality 8-track, let me know.
Why don't you have it? What is in the way?
Love? Huh. For a long time I would have said that I was what was in the way. My dysfunctions and hang-ups and such. Now…I don't know. Like I said, there aren't a lot of people in this town. And the few single women who are reasonably close to my age are all my friends. I don't want to mess up any of those relationships. It's just not worth it to me at this point in my life. So it's fine. Like I said, love is not something I need. But that 8-track of "The Gambler"? That I need. And the only thing standing in my way is some user in Calgary named kennykollector67 who continually outbids me on ebay.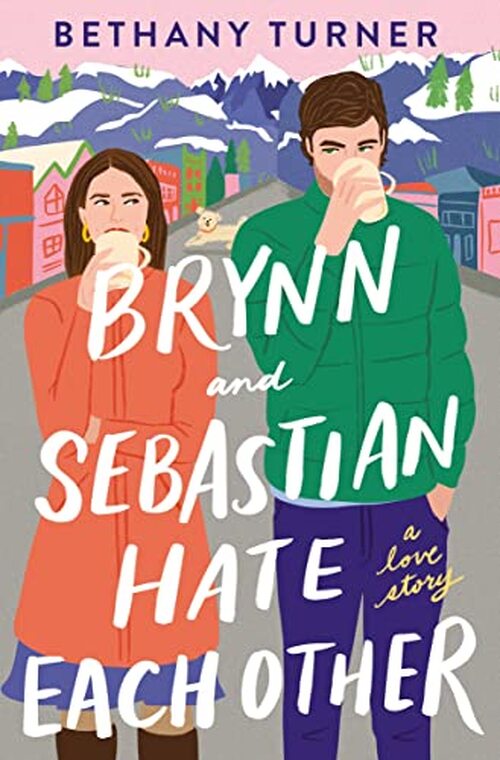 A Love Story
She's a sunny morning-show host. He's a cynical ex-reporter. They're destined to hate each other . . . Aren't they?
Brynn Cornell has to be stuck in a nightmare. Just last week, she was riding high as cohost of the popular morning show Sunup. She's America's Ray of Sunshine—the girl-next-door beauty who drives up TV ratings while never exuding anything but her trademark positivity and poise. All it took was one huge on-air mistake to expose her snarky side to the world and make it all come crumbling down. Now she's back in her hometown of Adelaide Springs, Colorado, in a last-ditch attempt to convince viewers she's not the mean girl they think she is. All she has to do is apologize and capture some feel-good footage reminding everyone she's just a girl from humble beginnings who's grateful for her big break, and she might manage to preserve both her career and her image. But this town holds painful memories that she's not ready to face.
Sebastian Sudworth was on the fast track to the journalist hall of fame. A superstar reporter with a reputation for being in the center of the action, his fearless, relentless coverage of major events around the globe was winning him awards and accolades—until something snapped inside him and he vanished from the scene under mysterious circumstances. Sebastian sought refuge in tiny Adelaide Springs, working odd jobs and trying to blend in as a scruffy mountain town citizen.
When Sebastian is assigned to chauffeur Brynn around town, Brynn is sure he can see right through her carefully cultivated, sunny persona. But she's determined to do what it takes to maintain her image and save her career—so she'll just have to charm the socks off Sebastian the same way she charmed her viewers. Easier said than done. It's no picnic to play nice around someone you hate . . . especially when you might be crazy about them.
Romance | Small Town [Thomas Nelson, On Sale: September 5, 2023, Paperback / e-Book, ISBN: 9780840706874 / eISBN: 9780840706881]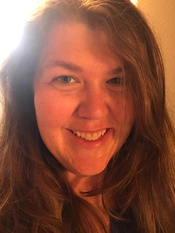 Bethany Turner is the award-winning author of The Secret Life of Sarah Hollenbeck, which was a Christy Award finalist. When she's not writing (and even when she is), she serves as the director of administration for Rock Springs Church in Southwest Colorado. She lives with her husband and their two sons in Colorado, where she writes for a new generation of readers who crave fiction that tackles the thorny issues of life with humor and insight.
No comments posted.