Book Title: MY ROOMMATE IS A VAMPIRE
Character Name: Frederick J. Fitzwilliam
How would you describe your family or your childhood?
I think most of my family was very supportive, though I do not remember most of them very well as they died hundreds of years ago. My mother, on the other hand… well. I prefer not to discuss her so may we move on to the next question?
What was your greatest talent?
I'd tell you but my friend Reginald would just make fun of me (he thinks very little of it).
Significant other?
I have not dated anyone in centuries, though I have hardly been celibate. There is, however, a young woman with whom I recently became acquainted who I… No. Never mind. She would never be interested in someone like me so better not to think about it.
Biggest challenge in relationships?
Recently? Age gap.
Where do you live?
Chicago.
Do you have any enemies?
Yes.
How do you feel about the place where you are now? Is there something you are particularly attached to, or particularly repelled by, in this place?
Chicago is a wonderful, and very human, city. I hope to reside here for a great many more years.
Do you have children, pets, both, or neither?
None of the above. I do quite like a pair of fuzzy socks my human roommate Cassie wears but those hardly count as pets I don't think.
What do you do for a living?
Technically speaking, I am not living.
Greatest disappointment?
Reginald
Greatest source of joy?
My roommate Cassie (though I mustn't let her know)
What do you do to entertain yourself or have fun?
I quite enjoy reading Regency romances as the setting reminds me of my childhood (even if the kissing scenes are not quite my speed).
What is your greatest personal failing, in your view?
My extraneous powers are not as impressive as I wish they were (as Reginald frequently reminds me).
What keeps you awake at night?
Global warming, as it should everyone!
What is the most pressing problem you have at the moment?
This is something I'd rather keep close to the chest. Next question?
Is there something that you need or want that you don't have? For yourself or for someone important to you?
I find myself uncommonly drawn to my human roommate, but she is something I can never have.
Why don't you have it? What is in the way?
Alas, an inconvenient three-hundred-year age gap and vampirism are both in the way.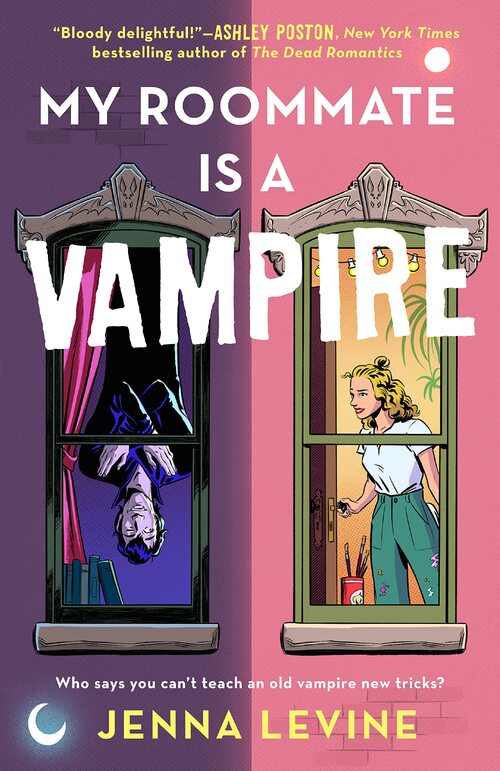 True love is at stake in this charming, debut romantic comedy.
Cassie Greenberg loves being an artist, but it's a tough way to make a living. On the brink of eviction, she's desperate when she finds a too-good-to-be-true apartment in a beautiful Chicago neighborhood. Cassie knows there has to be a catch—only someone with a secret to hide would rent out a room for that price.
Of course, her new roommate Frederick J. Fitzwilliam is far from normal. He sleeps all day, is out at night on business, and talks like he walked out of a regency romance novel. He also leaves Cassie heart-melting notes around the apartment, cares about her art, and asks about her day. And he doesn't look half bad shirtless, on the rare occasions they're both home and awake. But when Cassie finds bags of blood in the fridge that definitely weren't there earlier, Frederick has to come clean...
Cassie's sexy new roommate is a vampire. And he has a proposition for her.
Romance Comedy | Contemporary | Fiction [Berkley, On Sale: August 29, 2023, Trade Paperback / e-Book, ISBN: 9780593548912 / ]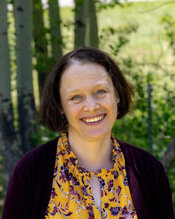 By day, Jenna uses her law degree to increase access to affordable housing in the American South. By night, she writes romance novels where ridiculous things happen to beautiful people. When Jenna isn't busy being a lawyer, a law professor, or a romance novelist she can usually be found either spending time with her husband and their teenage daughter or training her small army of cats to take over the world.
No comments posted.