1--What is the title of your latest release?
My latest historical romance was TWELFTH KNIGHT'S BRIDE! If you read it, then you've already met Brighde MacDonald from my newest release, A HIGHLAND ROGUE TO RUIN, as well as heard of Tormund MacLeod. And my latest contemporary was THE COWBOY'S TEXAS HEART, book 3 of that series.
2--What's the "elevator pitch" for your new book?
Tormund MacLeod, the "Demon of the Seas," is bent on revenge for the death of his brother, when a bonny angel throws him off his guard. Too late, he realizes she's the sister of the man he wants brought to justice.
3--How did you decide where your book was going to take place?
I'd already established Brighde and Tormund as side characters in my Scottish historical, Twelfth Knight's Bride, as well as hinted at an annual Inverness faire each summer. So it made sense to set this book in Inverness, and make the faire the summer harvest festival called Lughnasadh! I like the idea of holiday traditions and events being used to bring people together.
4--Would you hang out with your protagonist in real life?
Absolutely! Brighde would be fun, sweet, and such a loyal friend. And Tormund. Wow. There's no question that despite his severe demeanor, he'd go to the ends of the earth to protect the people he loves. He'd also be fun to banter with during game night. I bet his (playful) insults would be on point lol.
5--What are three words that describe your protagonist?
Brighde: Sunshine, honest, sensitive. Tormund: Serious, loyal, strong
6--What's something you learned while writing this book?
I learned more about the historical clan feuds between the MacDonalds and MacLeods. In the past, there were real rivalries, and I used them as inspiration for this enemies-to-lovers romance.
7--Do you edit as you draft or wait until you are totally done?
Oh goodness, no two books of mine have ever been written the same. Sometimes the story falls into place and then I edit the draft. Other times, like with this book, I have moments where I really have to tease out the unsaid pains of my characters' backstories, and therefore, rewrite many scenes as I go until the spark between their deepest desires and needs ignites.
8--What's your favorite foodie indulgence?
Dark chocolate or cheese. Hands down!
9--Describe your writing space/office!
My office is a creative space and my refuge! Not only do I have my sewing machine and a plethora of fabrics, as well as paints and brushes and crafty items, I have a big desk and desktop computer. Next to the computer is a row of all my craft and research books. I also have drawers of highlighters for when I print out drafts and scribble notes on them, a beer mug with the Clan Maxwell badge on it—I'm a descendent—and a coffee mug inscribed with the phrase "Shh, professional author at work" that Entangled gave me years ago after I signed my first contract for An Earl for the Archeress. It's filled with colorful gel pens. I have a pen addiction! I have a bookshelf to one side housing my favorite romances, boxes of my own paperbacks for signings, and on my wall, I've hung various things, such as three teacloths from Scotland depicting: a kilted bagpiper, Scottish wildflowers, and an excerpt from the Declaration of Arbroath from 1320. I've also tacked up a celtic cross, a Pagan wheel of the year depicting all the seasons such as Yule and Lughnasadh (the traditions which set the stage for A Highland Rogue to Ruin!), a ball cap gifted to me from a writer friend on a retreat embroidered with the word "writer," artwork from my kids, an ornament from my author chapter that says "Write Epic Sh*t," bubble charts of plots I'm working on, a cute love note from my hubby, a timeline of England's history starting with the Romans that I purchased at—I think—Old Wardour Castle when I lived abroad in the U.K., and the crown jewel: a huge map of Scotland's various clan tartans and where each clan was historically from. I also have a couple of cute toy figurines of archers and knights and a fairy house on a side table.
10--Who is an author you admire?
Monica McCarty's Highland Guard series was one of my favorites when I first started reading romance!
11--Is there a book that changed your life?
Where the Red Fern Grows. Read it in second grade over and over again after our teacher first read it to the class. I'm such an animal lover, and the story made a huge impact on impressionable young me.
12--Tell us about when you got "the call." (when you found out your book was going to be published)/Or, for indie authors, when you decided to self-publish.
That time was such a whirlwind! I'm assuming you mean my first trad contract? I was still with my agent at the time, and emails were coming in that I might have a contract, but I needed a synopsis. So I scrambled to write a synopsis in only a few days! I remember my Entangled editor's first email welcoming me, and loved her from the start. She gets me, ha!
13--What's your favorite genre to read?
Romance, of course! I love historicals, but I also enjoy contemporaries such as mafia romances, hockey romances, etc. I do enjoy the occasional historical fiction, or mystery. Before I discovered romance, though, I was a huge reader of dystopian and social science fiction—big Orwell fan and own ALL of his books, anthropological ethnography, women/gender studies—Guests of the Sheik is another book that made an enormous impact on me.
14--What's your favorite movie?
So many! Ever After and Tombstone are the first two to always jump out first though.
15--What is your favorite season?
Late fall, followed closely by winter. I'm a cold weather, winter sports, spiced-drink-by-the-bonfire kind of girl, and am known for my artsy Thanksgiving pies, such as chocolate bourbon pecan and cranberry apple with elaborate crusts! (Psst. There's some pics on my Instagram)
16--How do you like to celebrate your birthday?
I like going on a date with my man, or getting together with friends, traveling somewhere with my kids when times allows.
17--What's a recent tv show/movie/book/podcast you highly recommend?
Ted Lasso!!! Adored it and watched the whole thing 3 times. He's here. He's there. He's everywhere, Roy Keeeennnt, Roy Keeeeennnt!
18--What's your favorite type of cuisine?
Depends on my mood. I looooove Indian food. But also love comfort foods like fish and chips or shepherd's pie. I can eat mandarin oranges like candy, too.
19--What do you do when you have free time?
Read. Hike. Garden or do yard work. Draw. Sing. Travel. Sit by a fire in our woods. Visit with friends for wine or fellow authors for retreats.
20--What can readers expect from you next?
The sequel to A Highland Rogue to Ruin! After that, another cowboy book in a new series that is spun from my previous series, The Dixons of Legacy Ranch.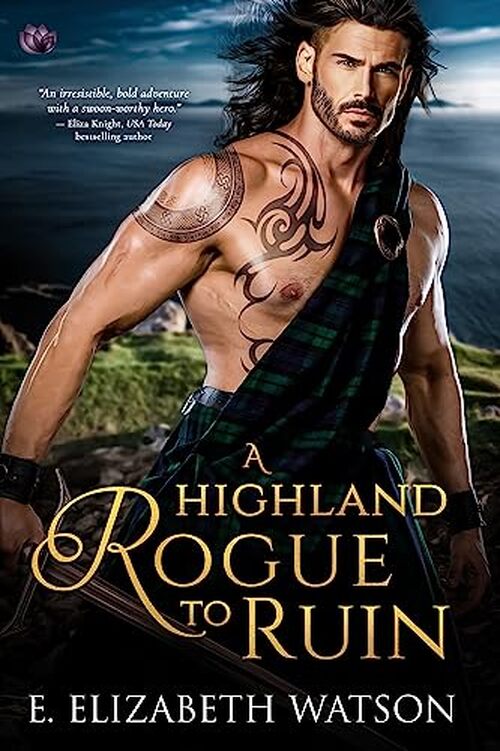 For fans of Diana Gabaldon and Scarlett Scott comes a story of warring clans, illicit longing…and the brutish Highlander who risks it all.
Known as the "Demon of the Seas," Tormund MacLeod only wants vengeance for his brother's murder. At this year's Lughnasadh festival, the vicious and unyielding Laird of the powerful MacDonald clan will know the bite of his sword. But the festival offers many distractions—including a fair and bonny masked vixen whose touch disarms Tormund, body and soul. And och, like the cursed MacLeod he is, he wants what he shouldn't have…
Lady Brighde MacDonald might understand her brother's overprotectiveness—but she doesn't have to like it. What she needs is the reckless freedom in the arms of an imposing, rough, and sweet-talking Highlander. Only too late, they both recognize that they're enemies. She's the sister of the man Tormund wants dead. And he is the brutish blackguard of the clans…
Now their tryst could mean war. Brighde would see a truce, but it means she must convince her brother and the man she loves to lay down their swords. But Tormund hides a long-buried secret that could destroy both clans.
Romance Historical [Entangled: Scandalous, On Sale: August 21, 2023, e-Book, / eISBN: 9798854715294]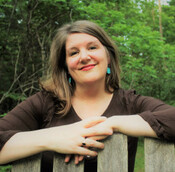 Elizabeth is convinced life is better with good coffee, chocolate, and a pair of hiking boots. Ever since her elementary school librarian "published" her epic childhood tales--complete with handmade covers--she's enjoyed writing. She loves exploring history through literature, and the world through hiking. While studying prehistoric Britain at Newcastle University and roaming castle ruins and Hadrian's Wall with her kids, Elizabeth found story inspiration in the tumultuous history of the British Isles and the folklore of Scotland.
A recovering archaeologist and biomed research coordinator, Elizabeth is known for her Ladies of Scotland series, as well as her HEA at USA TODAY-recommended Christmas Wore Plaid. She spends her days penning rugged heroes draped in tartan and chain mail, and the willful heroines who ensnare their hearts. She currently lives on a mountainside in West Virginia with her husband, sons, and various pets. Because she's always honored to hear from readers, make sure to follow her on Facebook, Bookbub, Twitter, Goodreads, and Instagram.
No comments posted.