Instead of trying to find your perfect match in a dating app, we bring you the "Author-Reader Match" where we introduce you to authors you may fall in love with. It's our great pleasure to present Jennifer Dugan!
Writes:
Romance and rom coms with big laughs and even bigger heart about imperfect people and their complicated relationships. LOVE AT FIRST SET is the story of a gym check-in girl named Lizzie - who dreams of owning her own gym - who falls for her best friend's sister (and horrible bosses' daughter), Cara, after accidentally encouraging her to be a runaway bride.
Lizzie has her eye on the new promotion at work, and Cara is busy trying to find herself, and if Lizzie's bosses every found out she played a role in Cara's new journey of self-discovery, it would be game over for not just their love but also the job she very much needs to survive. Lizzie knows she should stay away… so why can't she?
About:
Jennifer Dugan loves getting lost in the woods, exploring abandoned buildings, and watching horror movies - all while daydreaming about love stories.
Must love every animal and (most) bugs on earth if you want to hang, with the obvious exception of mosquitos which are objectively the worst. Jenn once shared some of her food with what she thought was an abandoned baby possum. . . that turned out to actually be a perfectly capable adult possum with many possum and raccoon friends, who now mill around the little house she visits on vacation hoping for more snacks. Oops.
My readers must love:
Awkward meet cutes
Sapphic romance
Flawed characters trying their best who don't always have everything figured out
The belief that you don't have to be perfect, or have a perfect love story, to be deserving of love - you can be a work in progress and still get your happily ever after.
What to expect if we're compatible:
Lots of laughs
a little bit of secondhand embarrassment
some shrimp stealing, some smooching
lots of tension, a dash of angst
many arguments about why The Conjuring franchise is a romance actually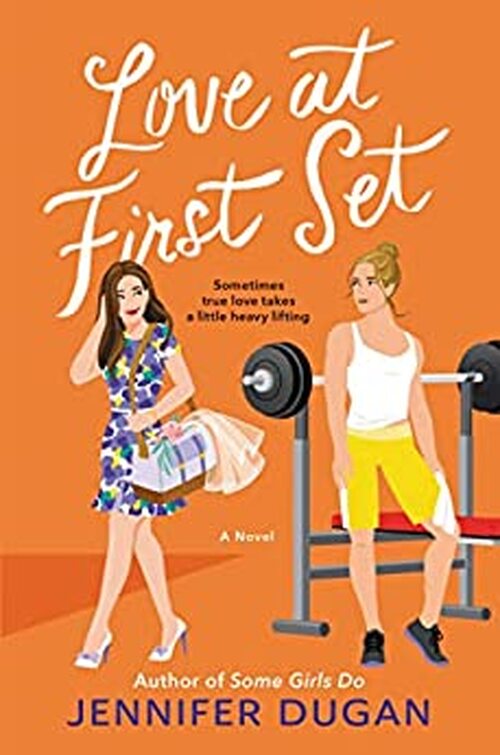 This irresistible adult debut from beloved YA author Jennifer Dugan is a queer romcom for fans of Delilah Green Doesn't Care and Written in the Stars, in which a gym employee accidentally ruins her bosses' daughter's wedding, then even more accidentally falls for the runaway bride...
The gym is Lizzie's life—it's her passion, her job, and the only place that's ever felt like home. Unfortunately, her bosses consider her a glorified check-in girl at best, and the gym punching bag at worst.
When their son, Lizzie's best friend, James, begs her to be his plus one at his perfect sister Cara's wedding, things go wrong immediately, and culminate in Lizzie giving a drunken pep talk to a hot stranger in the women's bathroom—except that stranger is actually the bride-to-be, and Lizzie has accidentally convinced her to ditch her groom.
Now, newly directionless Cara is on a quest to find herself, and Lizzie—desperate to make sure her bosses never find out her role in this fiasco—gets strong-armed by James into "entertaining" her. Cara doesn't have to know it's a setup; it'll just be a quick fling before she sobers up and goes back to her real life. After all, how could someone like Cara fall for someone like Lizzie, with no career and no future?
But the more Lizzie gets to know Cara, the more she likes her, and the bigger the potential disaster if any of her rapidly multiplying secrets get out. Because now it's not just Lizzie's job and entire future on the line, but also the girl of her dreams.
Romance Contemporary | Romance LGBTQ [Avon, On Sale: May 23, 2023, Paperback / e-Book, ISBN: 9780063307483 / ]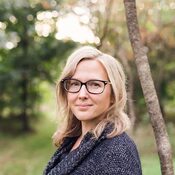 Jennifer Dugan is a writer, a geek and a romantic, who writes the kind of stories she wishes she'd had growing up. Her debut novel, Hot Dog Girl, was called a "great fizzy rom-com" by Entertainment Weekly and "one of the best reads of the year, hands down" by Paste Magazine. She lives in upstate New York with her family, dog, bearded dragon, new kitten, and her evil, yet beloved, cat that is no doubt planning to take over the world.
No comments posted.