1--What is the title of your latest release?
2--What's the "elevator pitch" for your new book?
Tech billionaire Nick Hart has sworn off love and romance, so when his brothers challenge him to plan a Valentine's social with the sweet, quirky assistant who's been secretly stuffing the corporate suggestion box, Cupid's arrows won't be the only thing flying!
3--How did you decide where your book was going to take place?
The series follows a trio of brothers who are self-made tech billionaires, so Austin, Texas (aka Silicon Hills) was a natural fit as it's one of the fastest growing cities for tech.
4--Would you hang out with your heroine in real life?
Abso-freaking-lutely. Scarlett is such a fun character and I love that like so many twenty-somethings, she's trying to spread her wings and find her place in the world while navigating work, school, familial obligations, and romance.
5--What are three words that describe your hero?
Guarded. Determined. Protective.
6--What's something you learned while writing this book?
Frenchies aren't great running partners. (LOL. I am a hardcore researcher and I always pick up a ton of random facts when writing a new book.)
7--Do you edit as you draft or wait until you are totally done?
Most writing coaches will tell you to wait until the draft is finished to start editing, but my brain isn't wired that way. I edit as I go, which helps me stay immersed in the story and ensure all the storylines are flowing smoothly.
8--What's your favorite foodie indulgence?
Oh, this is a tough one, but when it comes to indulging, I'd have to say cheesecake.
9--Describe your writing space/office!
I'm lucky to have a dedicated office with lots of sunlight and overflowing bookshelves. Lol. It's been ten years and I still haven't gotten around to hanging curtains, but I did add a walking treadmill and standing desk this year to get moving while I write, and I have an amazing seasonal tree that I decorate for each holiday!
10--Who is an author you admire?
Sarah J. Maas.
11--Is there a book that changed your life?
The book that changed my life was Twilight. People always have strong opinions about this one, but for me, it was a book my younger sister recommended shortly after I graduated college and it got me back into reading (and eventually writing) after years of only having time for textbooks.
12--Tell us about when you got "the call." (when you found out your book was going to be published)
I first got the call in 2014 from the amazing Heather Howland at Entangled Publishing when she acquired my first romance, Once Upon a Dare, which was also an enemies-to-lovers office romance. I was so excited and didn't know what questions to ask, but nine years later, I'm still working with the incredible team at Entangled!
13--What's your favorite genre to read?
I try not to pick favorites, but I'm a sucker for new adult sports romance, fantasy, and psychological thrillers.
14--What's your favorite movie?
I don't have a favorite, but the last movie I saw that made me laugh out loud was The Lost City with Sandra Bullock and Channing Tatum. It was SO spot on and every romance reader every should watch it.
15--What is your favorite season?
Spring is my favorite season because I love seeing color come back into the world at the end of winter and enjoying longer, warmer days outdoors.
16--How do you like to celebrate your birthday?
My birthday is usually pretty lowkey. Typically, I go out to eat with my family (always Mexican food) and my kids make me a cake that they decorate themselves.
17--What's a recent tv show/movie/book/podcast you highly recommend?
I'm currently watching School Spirits and loving it! It's such a unique premise (ghosts of teens who died at school spending their afterlife at the school) with the perfect blend of angst, mystery, friendship, and coming of age plotlines.
18--What's your favorite type of cuisine?
I am obsessed with Mexican food and make it at least once a week.
19--What do you do when you have free time?
Between writing and the kids, I don't have a lot of free time, so I've gotten really into audiobooks that last couple of years because I can enjoy a great story while I'm running errands or washing dishes and it makes mundane chores much more enjoyable. When I get the kind of free time where I can sit down and relax, I love puzzles and Diamond Art.
20--What can readers expect from you next?
My next release will be Protecting Piper, book four in the Waverly Wildcats series, which is set to release in October. It's a steamy sports romance featuring a growly virgin football player and the cam girl he can't resist.
The Harts #2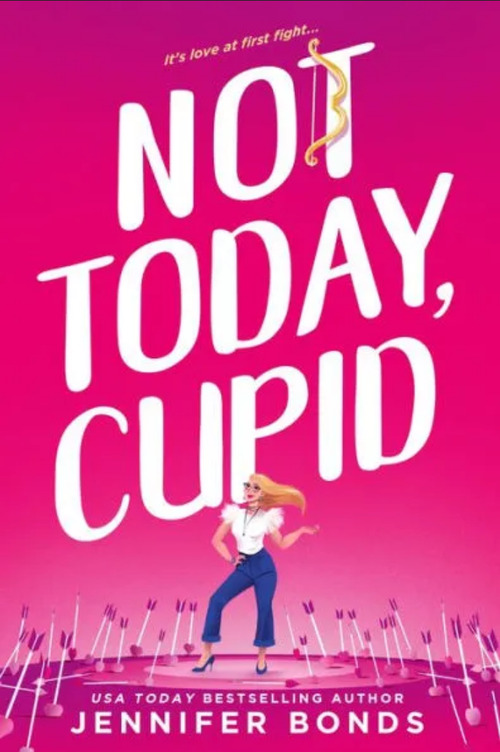 As compiled by Scarlett Evans—executive assistant, grad student, and reluctant admirer of CEO Nick Hart's snacktastic abs
Well, my fellow corporate drones, it's another less-than-exciting investor meeting with the executives (Loud Talker, Human Buzzword, Master Delegator). And at the front, CEO Nick Hart, the world's coldest—and ok, unbelievably sexy—tech badass. The man hasn't smiled in the history of ever, he runs a tight ship filled with miserable employees, and gosh, he just really does not love feedback. Especially from me.
Development updates, acquisition delays, and…holy hell, why does he keep looking at me? I don't work for him. I work for his brother. Which is good, because otherwise I'd spend every meeting secretly wondering what actually lies beneath that cool, aloof demeanor. Like, is he an uptight geek in the boardroom...and a sexy-assed freak in the bedroom?
He'd better not find out I'm the one stuffing the company suggestion box. What's so wrong with a Valentine's Day Social, anyway? But the fact that my notes are less professional and more entertainment is one seriously dangerous game. Because if he ever found out what I really thought of him, there'd be all kinds of sweet, delicious hell to pay...
Romance Contemporary | Romance Comedy [Entangled, On Sale: May 8, 2023, e-Book, ISBN: 9781649372628 / eISBN: 9781649372628]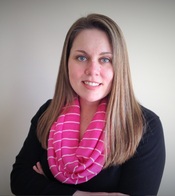 Jennifer Bonds writes sizzling contemporary romance with sassy heroines, sexy alphas, and a whole lot of mischief. When she's not writing or wrangling toddlers, Jennifer can be found curled up with a good book and a bottle of wine. Jennifer lives in Carlisle, Pennsylvania, where her overactive imagination and a weakness for reality TV keep life interesting. She's lucky enough to live with her very own real life hero, two adorable children, and a pair of rambunctious dogs. Loves Buffy, Mexican food, the Winchester brothers, and all things zombie. Sings off-key.
No comments posted.