Instead of trying to find your perfect match in a dating app, we bring you the "Author-Reader Match" where we introduce you to authors you may fall in love with. It's our great pleasure to present Rhonda McKnight!
Writes:
When people ask me what my favorite book is, my response is always, "Your Blues Ain't Like Mine" by the late BeBe Moore Campbell. Campbell beautifully blended contemporary and historical fiction with a touch of romance. I was captivated by that story then and still am. Although I've written more than twenty contemporary romance novels and novellas and a few other contemporary women's fiction projects, I never had the nerve to attempt my first love - a dual timeline novel until now. I blended my three loves in "The Thing About Home" - historical fiction, women's fiction, and romance.
About:
Rhonda McKnight is a New Jersey transplant, who has made South Carolina her home. She seeks readers who love women's fiction with a strong romance. Likes books set among oak trees with knotted roots weighed down by Spanish moss. Doesn't mind passing the ruins of abandoned rice plantations, blackwater rivers, and marsh to get to the Atlantic Ocean where they'll walk over broken oyster shells and might kiss a man on the beach. Must love southern food…more food than their imaginations can hold, hot tubs, and happily…ever…after endings. Those who don't like themes around family, forgiveness, hope, purpose, and identity need not respond to this author.
What I'm looking for in my ideal reader match:
Knows home is not a place, it's a feeling.
Can stand to feel all the things. Shock, excitement, angst, amusement, heartache, love, joy, et cetera, et cetera.
Must want to inhale the aromas of garlic, basil, thyme, onions, and peppers, and crave the sweet in Southern tea.
Enjoys sexiness, but with no sex on the page. If that makes sense. (It does.)
Wonders about those Gullah-Geechee people and their culture.
Is living or has dreams about a simpler life. Maybe on a farm or has thought about gardening. No? Can keep a house plant alive? Okay, you have to at least wish you hadn't killed that Bonsai tree five years ago.
Wants her heart warmed up and is willing to shed a tear if necessary.
Likes a little history between the pages.
Must be nosy enough to wait for family secrets to be revealed.
What to expect if we're compatible:
A story about strong women searching for their next act.
Men you won't soon forget.
Husband-wife conflict. Mother-daughter conflict. Inner conflict. Outer conflict. New-love conflict. You know, real life with all the boring stuff left on the editing room floor.
Characters living their faith or at least trying.
To discover my obsession with yummy foods the characters get to eat. Low country cuisine, soul food, and Gullah food…way too much food. (The recipe for Granna's Easy Triple Berry Cobbler is in my book club kit on my website as are links to others.)
Not wanting the story to end so much that you hope I write another book just like this one.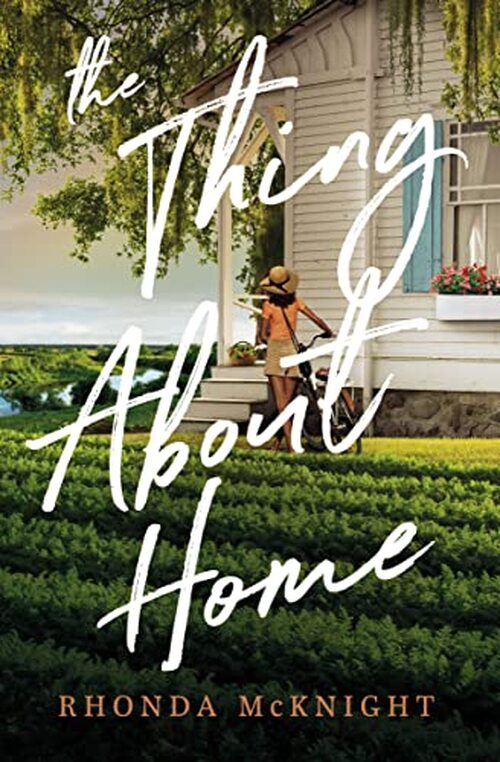 Home is not a place—it's a feeling.
Casey Black needs an escape. When her picture-perfect vow renewal ceremony ends in her being left at the altar, the former model turned social media influencer has new fame—the kind she never wanted. An embarrassing, viral video has cost her millions of followers, and her seven-year marriage is over. With her personal and business lives in shambles, Casey runs from New York City to South Carolina's Lowcountry hoping to find long-lost family. Family who can give her more answers about her past than her controlling mom-slash-manager has ever been willing to share.
What Casey doesn't expect is a postcard-worthy property on a three-hundred-acre farm, history, culture, and a love of sweet tea. She spends her days caring for the land and her nights cooking much needed Southern comfort foods. She also meets Nigel, the handsome farm manager whose friendship has become everything she's never had. And then there are the secrets her mother can no longer hide.
Through the pages of her great-grandmother's journals, Casey discovers her roots run deeper than the Lowcountry soil. She learns that she has people. A home. A legacy to uphold. And a great new love story—if only she is brave enough to leave her old life behind.
Women's Fiction [Thomas Nelson, On Sale: May 9, 2023, Paperback / e-Book, ISBN: 9780840706324 / eISBN: 9780840706331]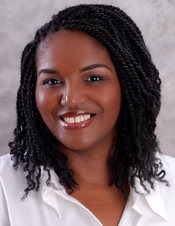 Rhonda McKnight is the author of several bestselling novels, including An Inconvenient Friend and What Kind of Fool. She is the winner of the 2015 Emma Award for Inspirational Romance of the Year. She loves reading and writing books that touch the heart of women through complex plots and interesting characters in crisis. Themes of faith, forgiveness, and hope are central to her stories. Originally from a small coastal town in New Jersey, Rhonda writes from the comfort of her South Carolina home.
No comments posted.