1--What is the title of your latest release?
2--What's the "elevator pitch" for your new book?
Bridgerton meets Monsters.
3--How did you decide where your book was going to take place?
It was a part of a shared world that all took place in the same time and location.
4--Would you hang out with your heroine in real life?
Yes! I definitely would. Antonia's friendship with her chaperone is the best example of the kind of person she is with those she's close with. I can see us having loads of fun and laughing over our mistakes in life.
5--What are three words that describe your hero?
Broody, pushy and protective.
6--What's something you learned while writing this book?
I learned that sometimes being raw and incorporating a little of my own relationship in the storytelling can make for a more relatable experience despite the fantastical world it's in.
7--Do you edit as you draft or wait until you are totally done?
I'm the kind of writer who starts from the very beginning and writes all the way through to the end. Once I'm done, I do a quick look over but quickly hand it off to the editor so that I can move on to my next work in progress.
8--What's your favorite foodie indulgence?
Xxtra Flamin' hot cheetos. It's a guilty pleasure. It was also what I craved with my second pregnancy.
9--Describe your writing space/office!
Last year I had a small corner of my dining room table (the size of my laptop space). This year I have a dedicated desk in the living room.
10--Who is an author you admire?
Auryn Hadley and Octavia Butler. Their world building is amazing.
11--Is there a book that changed your life?
Dawn by Octavia Bulter. Her story line and writing style just opens my eyes to possibilities.
12--Tell us about when you got "the call." (when you found out your book was going to be published)
I am a self-published author. Guess I'm calling myself.
13--What's your favorite genre to read?
I love all genres! Truly. From horror to light romance reads, to memoirs.
14--What's your favorite movie?
Oh, this is a tough one. Perhaps, Repo the Genetic Opera because the soundtrack lives rent free in my mind.
15--What is your favorite season?
Fall! Not too cold and not definitely not hot.
16--How do you like to celebrate your birthday?
I'm a very simple person. Food and laughter always makes me happy.
17--What's a recent tv show/movie/book/podcast you highly recommend?
I've been really enjoying Sparticus! (yes, I know I am late to the game.). A podcast/radio show I've also been enjoying is The Mahogany Says Show.
18--What's your favorite type of cuisine?
Cambodian and Thai.
19--What do you do when you have free time?
Nap. Watch shows with my husband. Knit and crochet.
20--What can readers expect from you next?
More stories, more shared worlds, more anthologies. I'm a high speed, low drag author. Once one project is done, I'm immediately onto the next!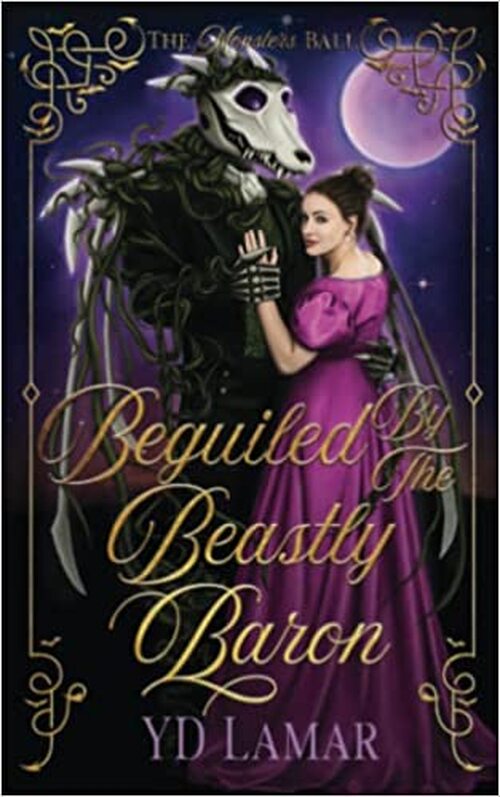 Dear Miss Antônia Santos Pereira, at the bequest of your late father's will and on account of your potential ruined status and age, her majesty has hereby ordered you to attend the Monsters Ball to find suitable prospects for your family lineage.
Antônia is back in London after the passing of her father. Living overseas most her life, without the burden of her family affairs, she is accustomed to a life that allows her to do as she pleases, when she pleases without answer to anyone. The missive changes everything, however, and affairs at court that weren't to have been her duty suddenly fall upon her. She will do as she must, but if her husband thinks he will rule her, he will be sadly mistaken.
Hiding behind the guise of a beastly baron, Louis Lockheart, the unseelie king has little patience for the giggling mass of women and the unsavory human world. He tolerates it for only one purpose: to find the one he was betrothed to long ago. When fate brings him face to face with her at the Monsters ball, he is determined to take what her father promised him. Through much headache and tribulation, he is intent on sweeping this innocent maiden off to the Unseelie Court, no matter the cost.
Can Antonia find love in this forced matrimony to a monster that both frightens and fascinates her, or is she doomed to be trapped in his courts lonely forever?
Fantasy Historical [Independently Published, On Sale: March 28, 2023, e-Book, / ]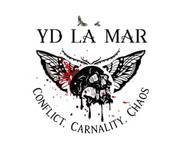 Y.D. La Mar is a woman of many hats—seamstress, mother, teacher, wife, dog owner—but her favorite hat is the one that says 'Author' across the front. A writer of eccentric, quirky book reviews with a TBR that grows faster than Jack's beanstalk, she gets much enjoyment out of recommending books in her reader groups that go outside of the norm and flirt with the edges of reality.
Author of The Soul Taker Series and many others, Y.D. gets her kicks writing everything from fluffy stories to pitch-black nightmare fodder, though monster-lover books are her bread and butter.
No comments posted.