1--What is the title of your latest release?
2--What's the "elevator pitch" for your new book?
Bad Moms meets Mean Girls in this fresh, clever, and complex "mom-com" about the ups and downs of friendship.
3--How did you decide where your book was going to take place?
I decided to make it a suburb of Chicago because I'm from the area, and I love the Midwest except in winter. I despise cold weather.
4--Would you hang out with your protagonist in real life?
Yes, I would hang out with Fallon. She is a good friend, and she makes chocolate.
5--What are three words that describe your protagonist?
Overwhelmed, entrepreneur, and self-help book junkie.
6--What's something you learned while writing this book?
I learned about pacing and cutting scenes to make the story flow better.
7--Do you edit as you draft or wait until you are totally done?
I edit while I draft. I don't like having grammatical errors or sentence fragments.
8--What's your favorite foodie indulgence?
Chocolate, of course! It's in my book.
9--Describe your writing space/office!
My office is in the front of the house with three windows that let in lots of natural light. I have floor to ceiling color coordinated bookshelves, and I spend too much time organizing them. I have two antique display-only typewriters I adore, and a well-loved, turquoise La-Z-Boy recliner that I can instantly fall asleep in.
10--Who is an author you admire?
Elizabeth Nyamayaro. I absolutely loved her memoir I AM A GIRL FROM AFRICA. She is leading some incredible international projects and making a true difference in this world.
11--Is there a book that changed your life?
Eat. Pray. Love. inspired me to travel to Italy and Africa, and to start a marketing agency.
12--Tell us about when you got "the call." (when you found out your book was going to be published)/Or, for indie authors, when you decided to self-publish.
My agent called me on 11/11 at 5:55pm. All angel numbers. That's how I knew it was the right publisher for me. I was floored and asked lots of questions! Then I got off the phone and danced around my house with my husband and daughter.
13--What's your favorite genre to read?
I love reading psychological thrillers. I can fly through these types of books because I am always curious to see how the story ends. I love figuring out the twist ahead of time too.
14--What's your favorite movie?
Bridesmaids. It makes me laugh so hard that I snort.
15--What is your favorite season?
Summer. I love being outside in the sun.
16--How do you like to celebrate your birthday?
I enjoy going out to dinner with my family on my birthday.
17--What's a recent tv show/movie/book/podcast you highly recommend?
Emily in Paris. I binged every season. I'm a big fan of Paris, advertising, and funny scenarios. It's well done. Plus, you must see Emily's outfits!
18--What's your favorite type of cuisine?
Mexican. I could eat tacos and nachos every day of the week.
19--What do you do when you have free time?
I read. In the last couple of years, I've read more than 100 books.
20--What can readers expect from you next?
More women's fiction and mother and daughter relationships.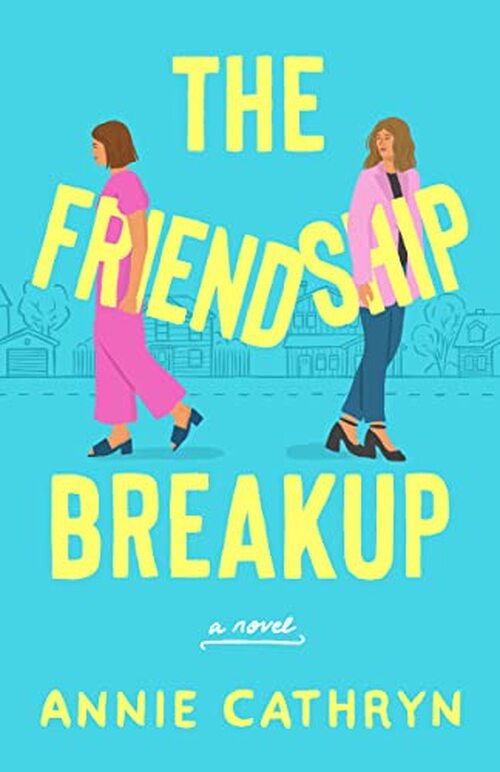 Fallon Monroe, mother of one, self-help book junkie, and budding chocolatier, has always relied on her mom friends in the Chicago suburbs to get her through the trials of adulthood. So when her bestie Beatrice inexplicably starts ghosting her and takes all their mutual friends with her, Fallon's left wondering how everything went so wrong. Pushing down a lifetime of insecurities, Fallon doubles down and decides to win them back. First, she hosts an epic Mexican fiesta that goes epically wrong. Then she joins a friendship app but discovers a disturbing secret about one of her new friends.
Just when she's about to throw in the towel on the whole friendship mess, Fallon reads a recently unearthed letter she'd refused to deal with decades earlier—and reading it forces her to finally face the deep-seated fears she'd desperately tried to bury. Now, looking at her friendships through fresh eyes, she must decide between hanging on and letting go.
Fallon is an instantly likeable heroine—as vulnerable as she is determined—and she'll have readers eagerly turning the pages as they join her on an emotional journey into the hopes and fears of adulthood.
Fiction Family Life [Alcove Press, On Sale: February 7, 2023, Trade Paperback / e-Book, ISBN: 9781639102389 / eISBN: 9781639102396]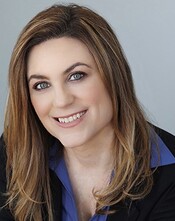 Annie Cathryn has always dreamed of becoming an author and lives by the motto, "Creating is Living." The Friendship Breakup is her debut book baby, born out of love.
When not writing or reading, she's organizing her personal library collection by color and discovering delectable chocolate.
She earned a journalism degree and a master's in communications from Marquette University, and lives in Chicagoland with her husband, daughter, and two fur babies.
No comments posted.