1--What is the title of your debut?
THE THEORY OF (NOT QUITE) EVERYTHING
2--Elevator Pitch?
Mimi's life is tightly bound to her brother's – Art, the mathematical genius, and the demanding, brilliant older sibling in their family. Thirteen years after losing their parents, and devoting herself entirely to Art's needs, Mimi is ready for a life of her own. When she falls in love, NOT in line with the strict mathematical algorithm that her brother has planned for her, their relationship is put to the test. An unconventional love triangle about romantic and family love, with math at its beating heart.
3—How did you decide where your book was going to take place?
The siblings' home is in Muriel Grove – a (made -up) English sounding street in an unspecified suburb of South London. I needed an area near a large hospital, the river, and a prestigious university. It's an intimate domestic setting, and we see the Brotherton home and the memories it holds from both the siblings' points of view. The house is both refuge and, metaphorically, a prison for Mimi and her dreams. I loved weaving the area's post-war buildings, large parks, small greens, and gentrification into the story.
4--How did your main character(s) surprise you?
Mimi is more heedless, but ultimately and caring than I first thought. For someone I loved so much, she has a marked streak of jealous meanness as a child. Art was lonelier, and more nurturing than he initially appeared, and it was a lovely part of writing his character to see this guide his decisions.
5--Will I hang out with my characters in real life?
Yes! They all make me laugh.
6--What was one of your biggest challenges while writing this book (spoiler-free, of course!)?
Structure. With the main story in the present tense, I had to deal with the siblings' childhood, more recent past, and, in the immediate past, there's a period of five days where the only person who knew what had happened was 'not available' to tell the story. It took a while* before the mechanics clicked into place. (*understatement alert)
7--Do you look forward to or do you dread the revision process?
I love it – it uses such a different part of your brain, and if you're lucky enough to have Beta readers, or a mentor or helpful editor to give feedback, then it's collaborative too. So much more fun!
8--What's your favorite snack to have on hand while writing?
Does tea count as a snack?
9--Where would you go for an ideal writer's retreat?
Somewhere with comfort food (aka brownies), other people and walking for during the breaks. A charming antique with literary provenance would kill my back; I'd like a big enough desk – I'm tall.
10--What's the best piece of writing advice you've received?
To read George Saunders – A Swim in the Pond in the Rain.
11--Who is the fictional character you want to hang out with the most? (anyone in literature!)
Ingrid, Martha's sister from Meg Mason's Sorrow and Bliss. If she's too busy, we can just text – I love her emojis.
12--What's one of your earliest book memories?
My mother buying Fidget is A Great Hairy Beast about someone who, like me, hated being teased. I think that's right, and I think it helped, but memory is so strange – my sisters may remember something different!
13—Do you edit as you draft or wait until you are totally done?
Both. I don't plan at first; I write the scenes that come to me. This might explain the ball of wool that was my structure. I edit each scene until I think it's good enough to press on, knowing I'll come back to it when I do another edit. And … repeat.
14 --An author I admire
Ann Patchett. She writes gripping, imaginative stories with great humanity.
15--Describe your writing space
Messy! I face the middle of the room so that I don't get distracted by the comings and goings outside. A huge pinboard is populated by pictures and notes from my children, (a striking number, now that I actually check, refer to how I might improve my parenting), and reminders to myself that I forget to look at. My theory is that if it's on there, it's also in my brain. My computer has post-its stuck all over it like a litter-picker. There's always a half-finished cup of tea next to me. Books on every surface. Thirteen and a half charger cords that don't seem to work for any of my devices.
16—Tell us about when you got "the call" (when you found out that your book was going to be published.
I was with four girlfriends talking plants and life, standing on black rubber matting at the edge of a tent filled with flowers. One of those friends has published books herself, so she really understood; the others were, like – 'Hey that's great, how cool is that tangerine dahlia, and, I'm starving! When's lunch?' We did celebrate though!
17—What's a recent tv show/ movie/book/ podcast you highly recommend?
Book: Demon Copperhead by Barbara Kingsolver.
Podcast: Hattie Crisell's In writing. She interviews wonderful authors; and has loads of American listeners. There's a new season!
18—What's your favorite genre?
Contemporary American Fiction
19—What do you do when you have free time?
Get outside. If it's filthy out, read! I fantasize about starting ceramics again.
20--What can readers expect from you next?
Another story that weaves something I'm curious about into an emotional drama, with love, and family dynamics at its heart.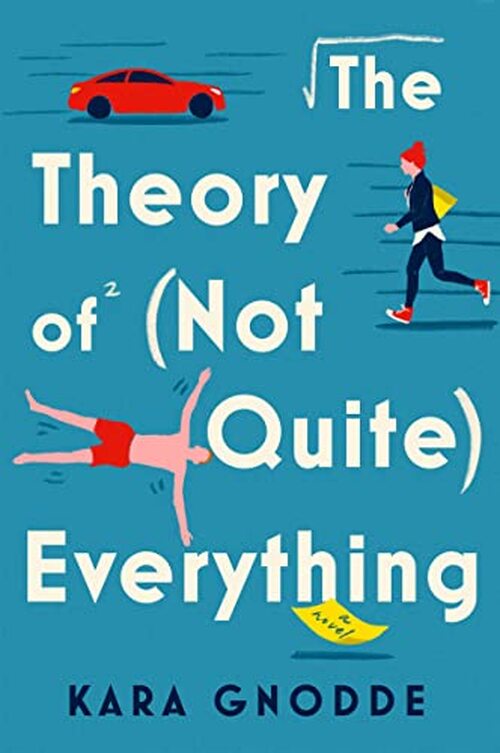 With the offbeat charm of The Rosie Project and generous warmth of The One Hundred Years of Lenni and Margot, a wry, moving debut novel about a pair of unforgettable siblings and a love triangle of sorts—one with math as its beating heart.
Mimi Brotherton, younger sister of a mathematical genius, believes in truth. And, most of the time, in telling it. Her brother Art believes in facts.
Bound together by their parents' tragic deaths, the siblings share their family home and have a strong, if unequal, relationship. Art has everything he needs (math and a devoted sister). Now, Mimi's ready for a life of her own.
That might include love. At first, Art is cautiously enthusiastic, keen to demonstrate that love, like everything, is subject to rules. Then Mimi meets Frank, who is affable enough, but another mathematician, and Art bristles. Art is on the cusp of solving a notoriously intractable equation and success promises fame and fortune—he fears that this new man may be after his sister for the wrong reasons.
After a serious accident involves both men, Mimi is caught between them. Can she trust her heart to guide her to the truth?
In this delightful, bittersweet novel, Kara Gnodde explores how the answers to life's questions—the bonds of family, and the calculations of the heart—follow a logic of their own.
Coming of Age [Harper Paperbacks, On Sale: March 7, 2023, Paperback / e-Book, ISBN: 9780063266018 / eISBN: 9780063266025]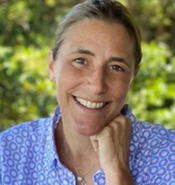 Kara Gnodde was born in Johannesburg and raised on a diet of Dr Seuss and no TV. After graduating from the University of Cape Town, she joined Saatchi & Saatchi in London as a strategic planner - work that required head and heart, her favorite kind. She lived in Japan, Hong Kong and Singapore before settling back in the UK with her husband and three children. A discussion on the radio about a maths problem that could change the world, or perhaps just help keep her desk tidy, gave her a place to start The Theory of (Not Quite) Everything, her debut novel.
No comments posted.