Jennifer Vido: What inspired your new release, The London Séance Society?
Sarah Penner: I've always wanted to write a ghost story, but haunted houses are a common trope, and I wanted to do something different and fresh. Then, one day while chatting with my mom, she said to me, "we should go to a séance. A real séance, not a fake one." At that very moment, a lightbulb went off: I love the word "séance," as it feels sultry and mysterious, and I decided my book would, somehow, incorporate a woman who was known worldwide for her skill in conjuring spirits during séance.
Jen: Who is Vaudeline D'Allaire and what powers does she have?
Sarah: In 1873, Vaudeline is an internationally-esteemed spiritualist living in Paris. She's known worldwide for her skill in conjuring the spirits of murder victims to ascertain the identity of the people who killed them. In other words: she's skilled in the art of séance, and she's the best of the best. So skilled, in fact, that she's about to be called to London on a very high-profile murder case, despite the fact that the police banned her from the city several years ago.
Jen: What brings Lenna Wickes to Paris?
Sarah: Lenna Wickes travels from London to Paris because she has a mystery to solve: that of her little sister's death. Evie Wickes, Lenna's beloved sister, died a few months ago under mysterious circumstances. Though Lenna is a skeptic—she doesn't believe in ghosts—she's desperate, and she's willing to try anything to find out what happened to her little sister. So, she seeks out Vaudeline, hoping to learn the art of séance for herself.
Jen: What inspires Lenna to accompany Vaudeline to England?
Sarah: As Lenna embarks on her studies with her new teacher, Vaudeline receives a letter from an exclusive men's society in London known as The Séance Society. The letter is a plea, begging Vaudeline to come to London to assist in solving the high-profile murder of the Society's President. Vaudeline accepts the request, and Lenna—who has already shown a natural proclivity in the art of mediumship—accompanies her.
Jen: What did you learn about spiritualists while writing this book?
Sarah: The London Séance Seance Society takes place in high Victorian London, when séances and ghosts were all the rage. The research was such a blast! All things ghosts, London, the Victorian Era. Perhaps my favorite research book was Chris Woodyard's The Victorian Book of the Dead. It discusses the many traditions and superstitions that the Victorians held around death and funerals. One of the most interesting things I learned was that among spiritualists, women were much more highly respected than men. Men were considered too controlling to allow a spirit to overtake their psyche, whereas women were considered more empathetic and amiable, allowing easier access to the invisible realm of the dead.
Strangely, little information exists on actually performing a séance, which left me with plenty of room to make up my own rules! The seven stages to conducting a séance, which you'll find at the start of the book, were my own invention.
Jen: What's the best way for readers to stay connected with you?
Sarah: I'm not hard to find online! I'm on all social media platforms, though I'm most active on Instagram. I also have lots of resources for readers, book clubs, and writers on my website: sarahpenner.com.
Jen: What's on your TBR stack?
Sarah: I'm on tour right now, so I've got plenty of books with me! Right now, I'm reading Emily Henry's BOOK LOVERS and LESSONS IN CHEMISTRY by Bonnie Garmus. Next, I'll pick up HOW LUCKY by Will Leitch and HOW TO SELL A HAUNTED HOUSE by Grady Hendrix.
Jen: Sneak peek! What's your current work in progress?
Sarah: I'm currently halfway through the first draft of my third book, which takes place not in London, but along the dazzling Amalfi coastline in Italy. I don't want to give too much away, but there's so much to love in this new story, including a slew of mysterious shipwrecks, an ancient curse, and a coven of witches descended from the mythological sirens…
Jen: Thank you for stopping by to chat with my readers. Best of luck with your spellbinding new release!
Sarah: Thank you so much for having me!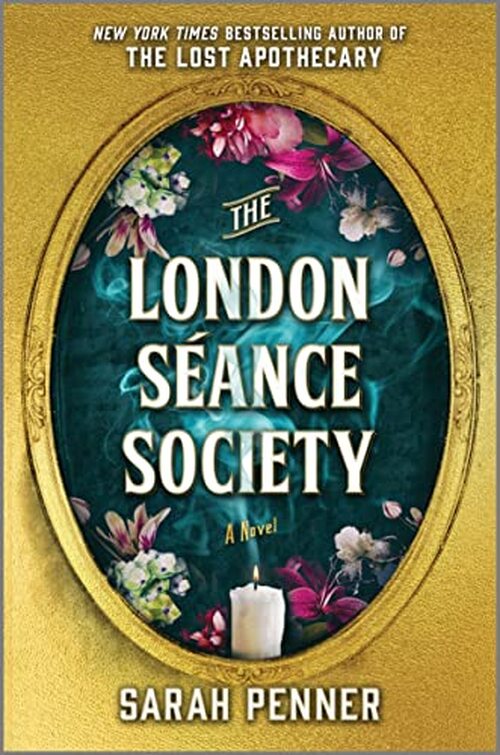 From the author of the sensational bestseller The Lost Apothecary comes a spellbinding tale about truth, illusion and the grave risks women will take to avenge the ones they love.
May mercy be upon the man who finds himself the enemy of a vengeful medium…
1873. At an abandoned château on the outskirts of Paris, a dark séance is about to take place, led by acclaimed spiritualist Vaudeline D'Allaire. Known worldwide for her talent in conjuring the spirits of murder victims to ascertain the identities of the people who killed them, she is highly sought after by widows and investigators alike.
Lenna Wickes has come to Paris to find answers about her sister's death, but to do so, she must embrace the unknown and overcome her own logic-driven bias against the occult. When Vaudeline is beckoned to England to solve a high-profile murder, Lenna accompanies her as an understudy. But as the women team up with the powerful men of London's exclusive Séance Society to solve the mystery, they begin to suspect that they are not merely out to solve a crime, but perhaps entangled in one themselves…
Mystery Historical | Suspense | Thriller [Park Row, On Sale: March 21, 2023, Hardcover / e-Book, ISBN: 9780778387114 / eISBN: 9780369726018]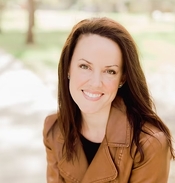 Sarah Penner is an American author born and raised in northeast Kansas.
She attended the University of Kansas and graduated with a degree in finance. She currently works in finance full-time and is a member of Historical Novel Society and the Women's Fiction Writers Association.
Penner currently lives in Florida with her husband Marc and their miniature dachshund Zoe.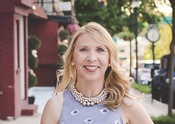 Jennifer Vido writes sweet romances set in the Lowcountry filled with southern charm and hospitality. In between chapters, she interviews authors for her bi-weekly Jen's Jewels column on FreshFiction.com. Most mornings, she teaches an arthritis-friendly water exercise class for seniors before heading to the office to serve as the executive director of a legal non-profit. A New Jersey native, she currently lives in Maryland with her husband and two rescue dogs and is the proud parent of two sons who miss her home-cooked meals. To learn more, please visit her website.
No comments posted.