1--What is the title of your latest release?
2--What's the "elevator pitch" for your new book?
Miss Gwendolyn Brinley takes on a paid companion position for the summer in Newport, thinking it would be a nice reprieve from her demanding cousin. However, when her position changes from companion to assistant matchmaker and she's tasked with finding a bride for the most eligible bachelor in the New York Four Hundred, her summer turns far more complicated than she could ever imagine.
3--How did you decide where your book was going to take place?
I've wanted to return to Newport ever since I wrote In Good Company. Throwing a young lady into the midst of the most exclusive resort of the Gilded Age, and as an assistant matchmaker, well, it just seemed to work.
4--Would you hang out with your protagonist in real life?
Of course. Gwendolyn is a no-nonsense lady, as well as being rather amusing.
5--What are three words that describe your protagonist?
Practical, compassionate, and competent.
6--What's something you learned while writing this book?
All the rules pertaining to a game called Annie Over that children used to play during the Gilded Age. I've been dying to try it out with friends, but no one seems exactly enthusiastic about the idea as of yet.
7--Do you edit as you draft or wait until you are totally done?
Edit as I draft. I usually go back and read the previous two chapters every time I sit down to write. That resets the story for me as well as allows me a chance to tidy up a little as I go. I have a 7-step editing process I do with every book, so once I reach the end, I'll go back through it at least seven times to rearrange plot lines and trim where the story isn't moving forward well enough.
8--What's your favorite foodie indulgence?
Chips and dip.
9--Describe your writing space/office!
Because of COVID, I now have two offices—one in the house and then, get this, a super cool she-shed out in the backyard. It's adorable. I have my workstation set up where one would normally store garden tools, a miniature-sized recliner, a teeny couch that has storage in it, and all of my book covers are framed and put on the walls. I have air in the summer, but the winter gets a little tricky because even with a heater, if it's under twenty degrees, I'll abandon the shed for the house since it takes forever for it to heat up and, well, if it snows, I'm not keen about shoveling the backyard to get to work.
10--Who is an author you admire?
Susan Elizabeth Phillips has always been a favorite. Her book Ain't She Sweet has remained with me for years, which certainly says something.
11--Is there a book that changed your life?
Any of the Nancy Drew books. They got me hooked on reading, as well as Trixie Belden.
12--Tell us about when you got "the call." (when you found out your book was going to be published)/Or, for indie authors, when you decided to self-publish.
This is an amusing story because I knew Bethany House was taking A Change of Fortune to pub committee on this one Thursday. So, there I was, waiting with bated breath and . . . nothing from my agent. Thursday came and went, so did Friday, then Saturday. At that point, I was relatively convinced it was a no and my agent was simply delaying the bad news. Then, on Sunday, late afternoon I believe, she called me and told me they wanted it. She'd been at a conference and didn't have my phone number. I still shake my head over that one, but it was a fabulous moment because it took me five years and seven manuscripts before my work was good enough to even get an agent, so . . . whew.
13--What's your favorite genre to read?
Mystery or suspense. I used to read a ton of historical romance, but I can't read that when I'm writing a first draft because it messes me up. My writing schedule has been crazy for the last few years, so it always seems as if I'm writing a first draft.
14--What's your favorite movie?
Ever After
15--What is your favorite season?
Fall
16--How do you like to celebrate your birthday?
My birthday is right around Thanksgiving, so it's usually crazy busy. However, I always go out and shop. I majored in fashion, so my happy place has always been the mall, specifically department stores.
17--What's a recent tv show/movie/book/podcast you highly recommend?
Jack Ryan or Wednesday—that was a super cute show.
18--What's your favorite type of cuisine?
Italian
19--What do you do when you have free time?
I spend a lot of time on the trails in Colorado, in the company of my neurotic cattle dog, Remee.
20--What can readers expect from you next?
The second book in the Matchmaker series, To Spark a Match comes out late 2023, and it'll be followed by the third and final book in 2024.
The Matchmakers #1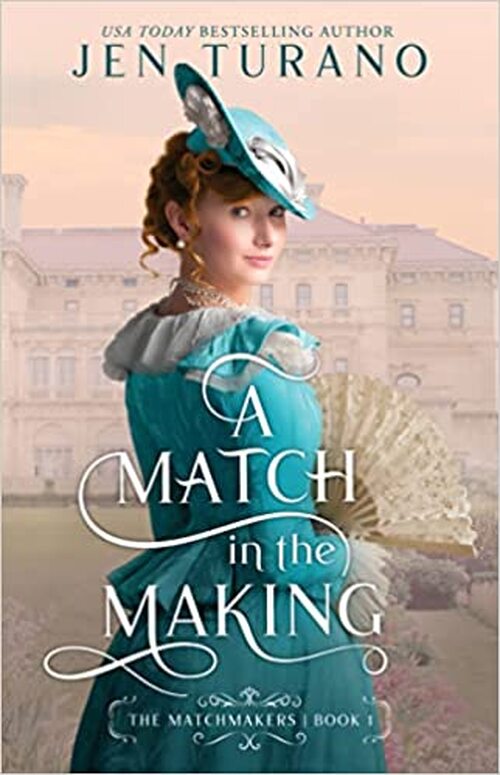 Miss Gwendolyn Brinley accepted a temporary paid companion position for the Newport summer season, believing it would be a lark to spend the summer in America's most exclusive town. She suddenly finds her summer turning anything but amusing when her employer expects her to take over responsibilities as an assistant matchmaker. Tasked with the daunting prospect of attaining advantageous matches for her clients, Gwendolyn soon finds herself in the employ of Mr. Walter Townsend, the catch of the Season, but a gentleman Gwendolyn finds beyond irritating.
Walter Townsend is reluctantly in search of a wife for the sake of his unruly motherless children who cannot keep a governess for long. What he wasn't expecting was Miss Brinley, an amateur matchmaker who turns his quest for a new wife into a complete and utter debacle. Constantly besieged by society ladies on a mission to win his affection, Walter must find a way to overcome their inundating attention--and his unexpected attraction toward Gwendolyn.
The more time they spend together throughout the Newport Season, the harder it is for Gwendolyn to find Walter a wife when she realizes his perfect match might be . . . her.
Romance Historical | Christian [Bethany House Publishers, On Sale: February 21, 2023, Paperback / e-Book, ISBN: 9780764240201 / ]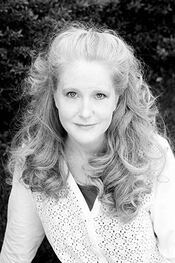 Named One of the Funniest Voices in Inspirational Romance by Booklist, Jen Turano is a USA Today Best-Selling Author, known for penning quirky historical romances set in the Gilded Age. Her books have earned Publisher Weekly and Booklist starred reviews, top picks from Romantic Times, and praise from Library Journal. She's been a finalist twice for the RT Reviewers' Choice Awards and had two of her books listed in the top 100 romances of the past decade from Booklist. When she's not writing, she spends her time outside of Denver, CO.
No comments posted.