Jen Turano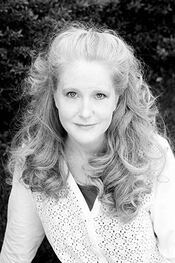 Jen Turano is the critically acclaimed author of The Ladies of Distinction Series, published through Bethany House. Her novel, A Most Peculiar Circumstance, was chosen by Booklist as a Top Ten Romance for 2013.
Jen grew up in St. Clairsville, Ohio, a small city bordering Wheeling, WVA. Her childhood was idyllic and she spent many an hour ice-skating on a little pond, playing with friends in her treehouse, boating at the lake, and reading under the shade of numerous trees. High School, surprisingly enough, was fabulous. She roamed the halls with eight wonderful girls, all of whom she's still friends with to this day. Student Council took up much of her time as she was Secretary of her class all four years, Vice-President of Student Council her junior year and President her senior year. After High School, she began her next great adventure – College. Pursuing a degree in Clothing & Textiles, Jen was a member of Alpha Phi sorority. She left college after the required four years and set out to take the fashion world by storm, finding out that fashion wasn't nearly as glamorous as she'd been led to believe.
Meeting her husband, Al, when she was working at a department store in upstate New York, she married him mere months after they'd met, to everyone's concern. Twenty-something years later, she and Al are still going strong, proving the concern was all for naught. Her son, Dominic, was born after she'd been married for quite some time, and it was then she decided to hang up her heels and settle into the best job of her life – Mom.
Her writing career began rather oddly, right when Dominic was in the third grade. Disgusted with a series they'd been reading together, Jen and her son set about writing a book of their own. It was a strange story, filled with smelly beasts who had a propensity for eating children, or at least wanting to eat them, but Dominic proclaimed it to be perfect and that was all it took for Jen to begin writing in earnest. Her earlier works were met with swift rejections, but when she settled on romance, she managed to snag an agent and she's been writing romance ever since.
When Jen's not writing, she spends her time hiking around Colorado, socializing with friends and family, and taking great pride in watching Dominic, who will soon be off to college, turn into a remarkable young man. (For readers of A Change of Fortune – Dominic was the inspiration behind little Ben – which is why you won't be surprised to learn Jen's been slightly taken aback over the fact Dominic's turned out so well.)
Log In to see more information about Jen Turano
Log in or register now!
Series
Apart From the Crowd | American Heiresses
Books:
To Write a Wrong, August 2021
The Bleeker Street Inquiry Agency #2
Paperback / e-Book
To Steal a Heart, November 2020
Paperback / e-Book
Storing Up Trouble, May 2020
American Heiresses #3
Paperback / e-Book
Diamond in the Rough, September 2019
American Heiresses #2
Paperback / e-Book
Flights of Fancy, January 2019
American Heiresses #1
Paperback / e-Book
Caught by Surprise, August 2018
Apart from the Crowd #3
Paperback / e-Book
All for Love, May 2018
Paperback
Out of the Ordinary, November 2017
Apart From the Crowd #2
Paperback / e-Book
Behind the Scenes, April 2017
Apart From the Crowd #1
Paperback / e-Book
Playing the Part, March 2016
Paperback / e-Book
In Good Company, July 2015
Paperback / e-Book
After A Fashion, March 2015
Paperback / e-Book
A Match Of Wits, July 2014
Paperback / e-Book
A Talent For Trouble, October 2013
Paperback
A Most Peculiar Circumstance, June 2013
Paperback / e-Book