1--What is the title of your latest release?
2--What's the "elevator pitch" for your new book?
Best Served Hot is about two restaurant critics with opposing tastes and methods of reviewing who are forced to work together after a video of them fighting goes viral. Aside from a spicy enemies-to-lovers romance, it features some class warfare, lots of droolworthy food descriptions, and a ton of love for New York City and its restaurants.
3--How did you decide where your book was going to take place?
I knew I wanted to write about food critics and restaurants, and while I've had amazing food all over the country, my stomach is happiest in New York City, where I live. The book became a love letter to my home and its incredible food scene.
4--Would you hang out with your heroine in real life?
Absolutely! Julie and I would have a ton of fun going out to eat together and savoring every bite.
5--What are three words that describe your hero?
Polished. Loyal. Hungry.
6--What's something you learned while writing this book?
How stressful it can be to be a major restaurant reviewer! Think wigs, aliases, and full-on disguises so that you're not recognized and given a different experience from the average customer. It's also so much eating out, every day and often multiple times a day – I love restaurants, but I love cooking too, and I'm not sure I could make that sacrifice.
7--Do you edit as you draft or wait until you are totally done?
I wait until I'm totally done. If I edited as I went, I'd never make it to the end.
8--What's your favorite foodie indulgence?
Cheesecake! And anything caramelized.
9--Describe your writing space/office!
I have a small, dark office space that looks out onto constant construction and pigeons chilling on my fire escape. I love it.
10--Who is an author you admire?
Oh, there are so many! If I had to pick one, I'd have to say V.E. Schwab. I really admire how she writes so many books in so many different age categories and genres, and isn't shy about discussing the highs and lows of her career.
11--Is there a book that changed your life?
Again, there are so many! But here, I'll say Well Met by Jen Deluca, since it's the book that inspired me to write romance. Having her blurb on the cover of this book gives me all the warm fuzzies.
12--Tell us about when you got "the call." (when you found out your book was going to be published)
This is the second book in a two-book deal, but when Book 1 (Sadie on a Plate) sold, I was literally in the process of crying to my husband about how my career was over when my agent called to tell me we had an offer. Those tears quickly turned into happy tears!
13--What's your favorite genre to read?
I love reading widely across genres, so I have a different favorite every month. Obviously, I have a soft spot for rom-coms like this one, as well as any book featuring copious food descriptions. I also read cookbooks like they're novels and have stacks upon stacks of them in my living room, both purchased and from the library.
14--What's your favorite movie?
Enchanted. I love Disney princess movies and how this movie was both a celebration of and twist on them.
15--What is your favorite season?
Autumn, hands down. I'm a full-on basic pumpkin spice-loving, sweater-wearing, foliage-viewing girl.
16--How do you like to celebrate your birthday?
Honestly, I'm not a big birthday person. I tend to get kind of depressed around my birthday because it's a reminder of my mortality. So I like to keep things low-key and maybe go out for a nice dinner with my husband or my family.
17--What's a recent tv show/movie/book/podcast you highly recommend?
I'm a huge fan of T.J. Alexander's foodie romances Chef's Kiss and the upcoming Chef's Choice. On TV, I'm eagerly awaiting season three of Only Murders in the Building, which hits that perfect cross between dark and hilarious for me.
18--What's your favorite type of cuisine?
That's an impossible question – I love them all! In terms of the cuisines featured in this book, I'd probably most want to visit the Nikkei restaurant (a cuisine that fuses Peruvian and Japanese foods).
19--What do you do when you have free time?
Cook, of course! I also like to run and go for long walks around the city or hikes in the country.
20--What can readers expect from you next?
Nothing I can talk publicly about yet but stay tuned – I can't wait to tell you!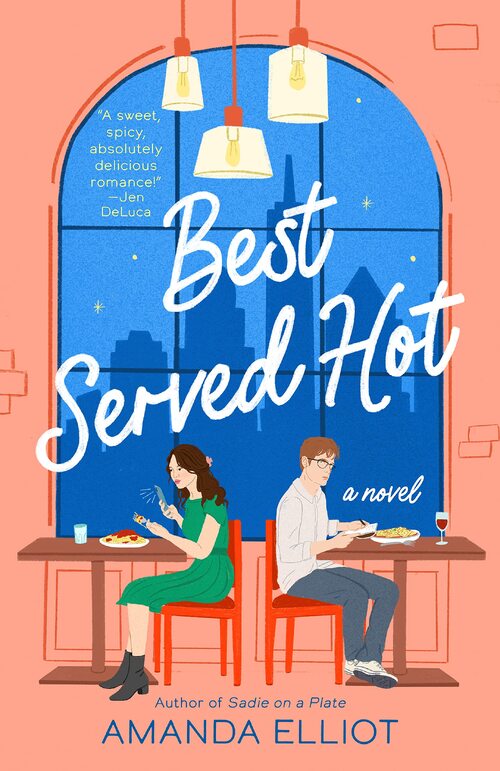 Two restaurant critics learn their opposing tastes might make for a five-star relationship in the next foodie romantic comedy from the author of Sadie on a Plate.
By day, Julie Zimmerman works as an executive assistant. After hours, she's @JulieZeeEatsNYC, a social media restaurant reviewer with over fifty thousand followers. As much as she loves her self-employed side gig, what Julie really wants is to be a critic at a major newspaper, like the New York Scroll. The only thing worse than the Scroll's rejection of her application is the fact that smarmy, social-media-averse society boy Bennett Richard Macalester Wright snagged her dream job.
While at the Central Park Food Festival, Julie confronts the annoyingly handsome Bennett about his outdated opinions on social media and posts the resulting video footage. Julie's follower count soars—and so does the Scroll's. Julie and Bennett grudgingly agree to partner up for a few reviews to further their buzz. Online buzz, obviously.
Over tapas, burgers, and more, Julie and Bennett connect over their shared love of food. But when the competitive fire between them turns extra spicy, they'll have to decide how much heat their relationship can take.
Romance Comedy [Berkley, On Sale: February 21, 2023, Trade Paperback / e-Book, ISBN: 9780593335734 / eISBN: 9780593335741]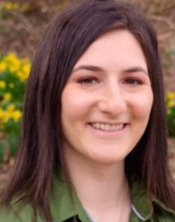 Amanda Elliot is the author of several young adult and middle grade books as Amanda Panitch. Sadie on a Plate is her first adult novel. She lives in New York City, where she owns way too many cookbooks for her tiny kitchen.
No comments posted.