O is for once upon a time, a fisherman's daughter named Poppy Summers was trying to keep her family's fishing business afloat.
N is for the nets Poppy is cheerfully casting from her rowboat when she spots an unconscious man lying on the beach.
E is for the enigmatic stranger who's washed up on the shore. He's big, handsome, and a duke—who can't remember how he got the gash on his head.
D is for the deal that the man, Keane, offers Poppy. He'll pay a generous sum if she lets him hide out in her cozy beach refuge while he searches for his attacker.
U is for the unsolved mystery that Poppy and Keane are determined to get to the bottom of—which means taking secret trips to London, spending a day at the races, and attending a masquerade ball.
K is for kissing, of course.
E is for the emotions that Poppy didn't expect to feel for someone like Keane: affection, admiration, and maybe even something deeper…
D is for the devilish dimple in Keane's cheek. The one that *almost* makes Poppy forget all the reasons they can never have a future together.
O is for the one personal question she permits Keane to ask her each day. She used to positively dread his inquiries and now…well, now she only pretends to.
W is for the wicked things Keane whispers in her ear when they're alone and he's holding her close.
N is for never letting go, never giving up, and never-ending love.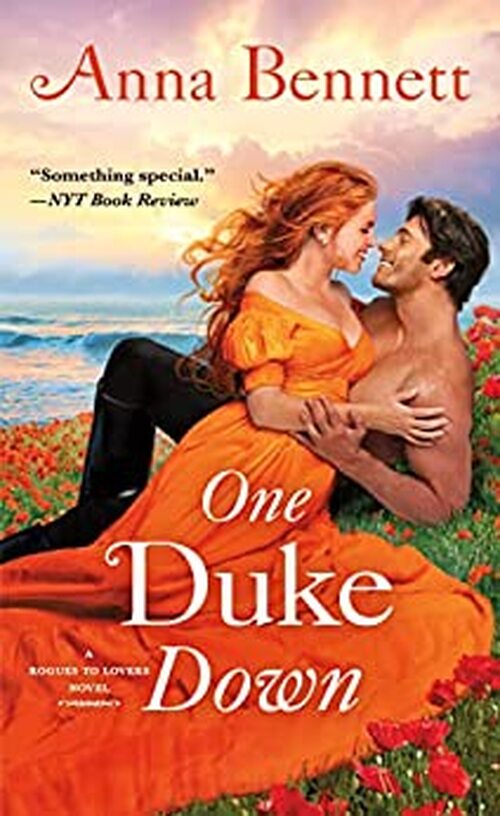 A FISHERMAN'S DAUGHTER
Miss Poppy Summers is determined to keep her family's fishing business afloat. Her poor widowed father has fallen ill, and her foolhardy brother has moved to London, leaving her precious little time to read or pursue her own dreams. But she'll do anything for her family, so she cheerfully spends mornings in her rowboat, casting her nets. The very last thing Poppy expects or wants to find tangled in them is a dangerously attractive man. Especially one with a head wound—who's convinced he's a duke.
AND A DUKE OUT OF WATER
Andrew Keane is the Duke of Hawking, but he's having the devil of a time convincing his fiery-haired rescuer of that fact. The truth is he came to the seaside resort of Bellehaven Bay to escape his life in London. Unfortunately, someone in Bellehaven wants to kill him—and he intends to find out who. He implores Poppy to tend to his injuries and hide him on her beach, reasoning it will be easier to find his attacker if that man assumes Keane is already dead. She wants no part of the scheme but can't refuse the generous sum he offers in exchange for food and shelter while he recovers. It's a mutually beneficial business arrangement…nothing more.
ARE ABOUT TO MAKE WAVES
Under Poppy's care, Keane regains his strength—and a sense of purpose. As they work together to solve the puzzle of his would-be murderer, he's dazzled by her rapier wit and adventurous spirit; she's intrigued by his mysterious air and protective streak. Though Poppy's past gives her every reason to mistrust someone like Keane, the seawalls around her heart crumble in the storm of their passion. But when clues hint at the prime suspect in Keane's attempted murder, Poppy must decide where her loyalties lie. Torn between the world she's always known and the one she's always dreamed of, she'll need true love for a shot at her fairytale ending.
Romance Historical [St. Martin's Paperbacks, On Sale: January 24, 2023, Mass Market Paperback / e-Book, ISBN: 9781250793935 / ]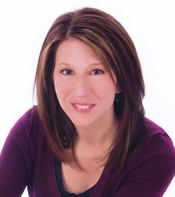 Anna Bennett started swiping romances from her mom's bookshelf as a teenager and decided that books with balls, dukes, and gowns were the best. So, when she had the chance to spend a semester in London she packed her bags—and promptly fell in love with the city, its history, and its pubs. She dreamed of writing romance, but somehow ended up a software analyst instead. Fortunately, a few years and a few careers later, Anna found her way back to writing the stories she loves and won the Romance Writers of America's Golden Heart®. She lives in Maryland with her husband and three children, who try valiantly not to roll their eyes whenever she quotes Jane Austen. Other weaknesses include reality TV, cute shoes, and coffee. Lots and lots of coffee.
1 comment posted.