Hey there! I'm Kimberley Woodhouse, author of A MARK OF GRACE. It's the third and final book in my Secrets of the Canyon series and I'm SO excited to share a bit with you today!
A is for Anniston – my heroine's last name. An older single woman – she's about to turn 35 - gasp.
M is for Marred – she's been through a horrific time and feels disfigured.
A is for Accident – there was an accident at the end of A GEM OF TRUTH (book 2) that is life-changing for Ruth.
R is for Ruth – the heroine, head waitress, mentor, and mother hen.
K is for killer – is there one on the loose?
O is for Ordinary – this is no ordinary Harvey House. The El Tovar is the crown jewel of the Harvey empire.
F is for Frank – hero and head chef. He's been a part of the series from the beginning.
G is for Grand – The Grand Canyon is the setting of the series.
R is for Rim – The El Tovar hotel sits on the rim of the Canyon with a beautiful view.
A is for Authentic – Ruth is struggling with digging deep and finding who she really is after her ordeal.
C is for Canyon – One of the most amazing sights in the world. Have you visited?
E is for El Tovar – the hotel is a major part of the story and setting and sit on the rim.
Secrets of the Canyon #3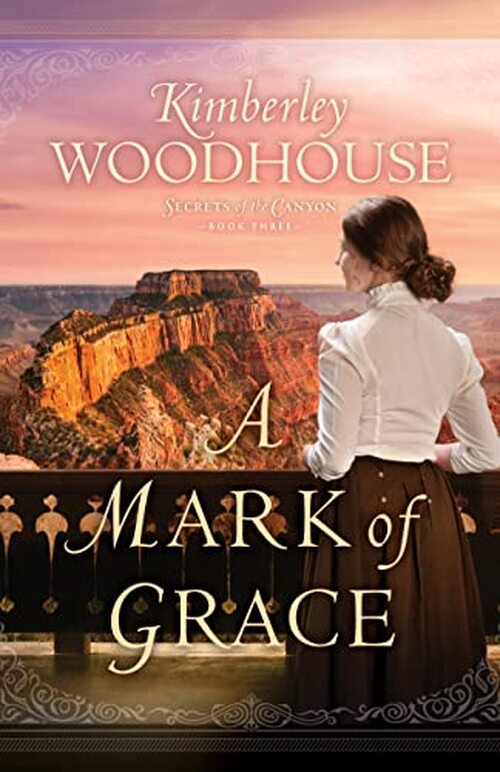 When everything crumbles, her chance for a new beginning hangs in the balance.
Ruth Anniston survived an injury that left her physically scarred, broken, and angry at God. Now, she finds herself working behind the scenes as a kitchen and dining room supervisor at the El Tovar Hotel, hidden away from curious eyes and with little hope of finding love. When money begins to disappear from the hotel, Ruth's entire livelihood is put at risk when she lands on the list of suspects.
Frank Henderson has at last succeeded in obtaining his dream job as head chef at the El Tovar. But competition in the kitchen is fierce, and one mistake could cost him his future. As the thefts at the hotel continue, and his affection for Ruth grows, Frank's career--and his heart--are in jeopardy.
As tensions run high, Ruth and Frank must work together to save the El Tovar. They find themselves growing closer . . . but can their combined ingenuity overcome the odds against them?
Inspirational Romance | Romance Historical [Bethany House Publishers, On Sale: January 3, 2023, Paperback / e-Book, ISBN: 9780764238024 / ]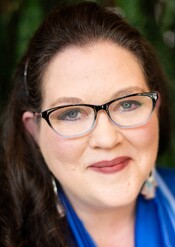 Kimberley Woodhouse is an award-winning and bestselling author of more than thirty books. A lover of history and research, she often gets sucked into the past and then her husband has to lure her out with chocolate and the promise of eighteen holes on the golf course. She loves music, kayaking, and her family. Her books have been awarded the Carol Award, Holt Medallion, Reader's Choice Award, Selah Award, Spur Award, and others. A popular speaker/teacher, she's shared with over 1,000,000 people at more than twenty-five hundred venues across the country. Married to the love of her life for three decades, she lives and writes in the Poconos where she's traded in her hat of "Craziest Mom" for "Nana the Great."
No comments posted.