Instead of trying to find your perfect match in a dating app, we bring you the "Author-Reader Match" where we introduce you to authors you may fall in love with. It's our great pleasure to present Maggie Kelley!
Writes:
Sexy, playful, contemporary romance. I love romantic comedies from While You Were Sleeping to Silver Linings Playbook, so naturally, when I started reading and writing romance, I developed a small, Jennifer Crusie obsession. I even named the Tribeca bar featured in my debut, Breaking the Bachelor, after my favorite Crusie novel, Welcome to Temptation.
My stories are fast-paced and modern, focused on smart, funny women and sexy, big-hearted guys who can't help but fall for one another. So, if you're like me, and you love romantic comedies, you are sure to enjoy No Rescue Required, my Jerry Maguire meets Plane, Trains, and Automobiles road trip romance full of heart, humor, and the holidays.
About:
After ten years of working in Hollywood as an actress, I traded the west coast for the east where I live happily-ever-after with my longtime sweetie and two occasionally punky teens. When not traveling to a soccer tournament or carpooling to basketball practice, I am daydreaming about sneaking off to Vegas, Napa, or even just the movies. A love of red wine, Italian food, and music round out my list of life's greatest joys. Oh, and Tuesday night karaoke, is totally underrated fun!
My ideal reader match for my latest book, NO RESCUE REQUIRED, must love…
The holiday season (we're talkin' mistletoe action)
A romantic road trip adventure featuring…
Deep-fried hotdogs in a quirky, small-town setting, a tricked-out floral truck, and a haunted, lovelorn ghost.
Fast-paced, movie-style banter.
An instant attraction that blossoms into swoon-worthy chemistry.
A sports hero with a difficult past and a generous heart and a quirky heroine bursting with emotion, and almost ready to love.
What to expect if we're compatible:
A fun-filled, holiday ride to make you laugh and sigh throughout the season.
Three more Smart Cupid books featuring a matchmaker's Valentine's bet, a serial dater's fake marriage, and a love blogger's take on Mr. July.
A potential romance between the secondary characters in No Rescue Required, Marcus and Erin.
Inspiration, book, and movie recommendations and reviews on Instagram, Twitter, Facebook, and Pinterest.
A semi-reliable blog to help us keep in touch on my website.
Commitment to love, laughter, and high-concept, contemporary takes on classic romance tropes.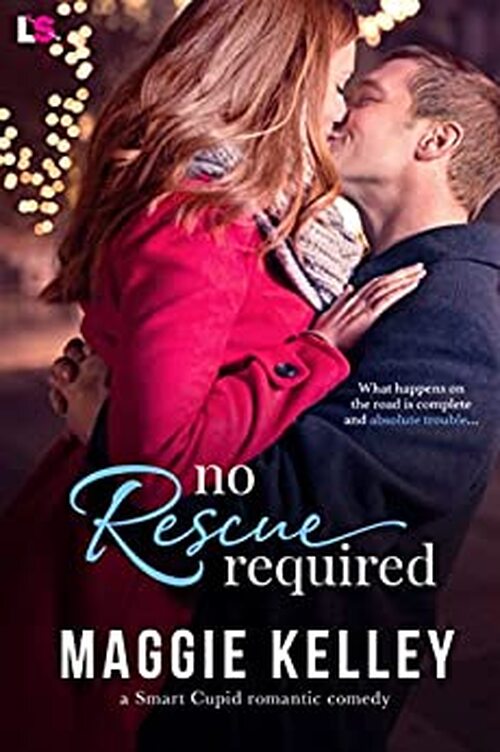 Sports agent Ryan Callahan's trip is a complete disaster. Not only did he fail to sign a promising young ballplayer, but now he's stranded in a Kentucky town no bigger than a bourbon ball. His plane's been canceled, there's not a cab to be found, and getting back to New York City is gonna take a miracle. Like a quirky, strawberry-blonde florist with a big van and a craving for late-night, deep-fried hot dogs…
With her best friend's wedding and her business on the line, Sabrina Hayes needs to be in New York like yesterday. But with her flight canceled and her bank account almost as empty as her gas tank, an extra passenger might just be the long-overdue lucky charm Sabrina needs…especially now that she knows he's definitely not a serial killer disguised as a scrumptious Thor look-alike.
Somewhere between a roadside stand that serves food as fast as it serves weddings, a motel room haunted by a lovesick ghost, and a car race known as the Snowball 500, Sabrina and Ryan are about to discover that anything that can go wrong will go hilariously wrong. But even they are not prepared for what's in store on the road ahead…
Romance Contemporary [Entangled, On Sale: November 14, 2022, e-Book, ISBN: 9798362079925 / eISBN: 9798362079925]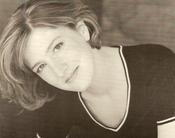 After ten years of survival, aka working, in Hollywood, this former actress and current author of sexy contemporary romance is living happily-ever-after in Pittsburgh with her longtime sweetie and their two punky kids. When not carpooling to birthday parties or testing her gourmet cooking skills by throwing a frozen pizza into the oven, Maggie daydreams about sneaking off to the Vegas or Napa, or even just the movies. A love of red wine, Italian food, and music round out her list of life's greatest joys. Oh, and Tuesday night karaoke, totally underrated fun.
No comments posted.