1--What is the title of your latest release?
2--What's the "elevator pitch" for your new book?
The most famous kidnapping in American history as told by one of its key protagonists.
3--How did you decide where your book was going to take place?
The crime took place in New Jersey, so the setting was decided for me.
4--Would you hang out with your protagonist in real life?
Absolutely, although she strikes me as someone who would be a bit guarded at first.
5--What are three words that describe your protagonist?
Sharp witted. Loving. Emotionally bruised.
6--What's something you learned while writing this book?
I knew the bare facts of the Lindbergh kidnapping, but I had no idea the staff of both the Lindbergh and Morrow houses came under intense suspicion. One committed suicide, another was institutionalized, another died young, and a fourth just disappeared. The Lindberghs, of course, were primarily affected, but this crime ruined a lot of lives.
7--Do you edit as you draft or wait until you are totally done?
I try to get to 100 pages and then I start writing one new page a day and revising two. With certain projects, I run out of steam before 100 pages, which means I've done something wrong and have to go back earlier than planned.
8--What's your favorite foodie indulgence?
Really good sashimi or a decent lobster roll. On the lower end of the scale, Maynards Wine Gums.
9--Describe your writing space/office!
I am very lucky to have my own office in a pre-war New York apartment. I kept the 40-year-old floral wallpaper. It has a charmingly - or alarmingly - narrow door. I have my mom's old emerald, green chaise lounge behind me. I work at my father's Danish modern desk. At my feet, a nudgy French bulldog.
10--Who is an author you admire?
Hilary Mantel.
11--Is there a book that changed your life?
Two writers who changed my life were Erma Bombeck and Fran Lebowitz. To be funny, you have to take full control of your subject, not be overwhelmed by it. There's a boldness and authority in humor that I really respect and try to emulate. Also, Delia Ephron's How to Eat Like a Child. (Can you tell I grew up in the 70s?)
12--Tell us about when you got "the call." (when you found out your book was going to be published)/Or, for indie authors, when you decided to self-publish.
I had had three books rejected everywhere. Then I wrote a novel for young adults that my husband showed to his old boss, I knew the sort of thing this gentleman worked on in the past, and I had an odd feeling it might work out. I also suspected this was a delusion on my part. \ I remember chanting to myself as I walked, "Call me, Dick Jackson, call me, Dick Jackson." Then one day on my work phone, I had a message: "Hello, this is Dick Jackson." He made me tear the book in two and start over. But when he finally accepted it, I said, "Do you want the whole spiel about how you're making a lifelong dream come true?" He laughed and said, "Sure, go on." I gave him the spiel. Because it was true, he did.
13--What's your favorite genre to read?
Historical crime, which can be anything from mysteries to Leopold and Loeb or the reign of Henry VIII.
14--What's your favorite movie?
A current favorite is The Death of Stalin
15--What is your favorite season?
Fall
16--How do you like to celebrate your birthday?
Cake and having no responsibilities whatsoever.
17--What's a recent tv show/movie/book/podcast you highly recommend?
I do love Succession, and Abbott Elementary.
18--What's your favorite type of cuisine?
Seafood - any kind.
19--What do you do when you have free time?
Take a bath. Watch TV. Walk.
20--What can readers expect from you next?
My next novel is about the 1911 murder of the man HL Mencken considered America's greatest novelist: David Graham Phillips. His murder will be solved by America's actual greatest novelist: Edith Wharton.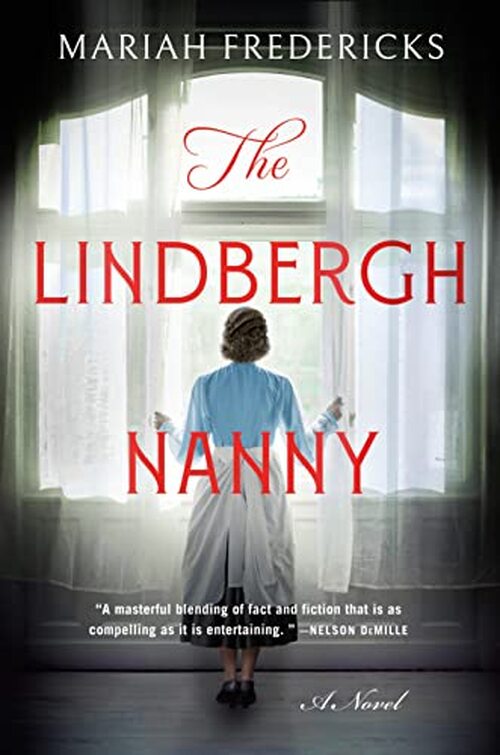 When the most famous toddler in America, Charles Lindbergh, Jr., is kidnapped from his family home in New Jersey in 1932, the case makes international headlines. Already celebrated for his flight across the Atlantic, his father, Charles, Sr., is the country's golden boy, with his wealthy, lovely wife, Anne Morrow Lindbergh, by his side. But there's someone else in their household—Betty Gow, a formerly obscure young woman, now known around the world by another name: the Lindbergh Nanny.
A Scottish immigrant deciphering the rules of her new homeland and its East Coast elite, Betty finds Colonel Lindbergh eccentric and often odd, Mrs. Lindbergh kind yet nervous, and Charlie simply a darling. Far from home and bruised from a love affair gone horribly wrong, Betty finds comfort in caring for the child, and warms to the attentions of handsome sailor Henrik, sometimes known as Red. Then, Charlie disappears.
Suddenly a suspect in the eyes of both the media and the public, Betty must find the truth about what really happened that night, in order to clear her own name—and to find justice for the child she loves.
Non-Fiction Biography | Historical [Minotaur Books, On Sale: November 15, 2022, Hardcover / e-Book, ISBN: 9781250827401 / eISBN: 9781250827418]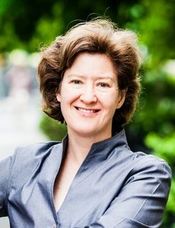 Mariah Fredericks was born and raised in New York City, where she still lives today with her family. She is a graduate of Vassar College with a BA in history. She has written several novels for young adults; her novel CRUNCH TIME was nominated for an Edgar in 2007. A DEATH OF NO IMPORTANCE is her first mystery for adults.
No comments posted.