Jennifer Vido: What's the inspiration behind PLEASE JOIN US?
Catherine McKenzie: Several years ago, I received an invitation to a vague women's organization. They wouldn't tell me who recommended me, or give me the name of anyone who belonged, but promised that I'd be "surprised" by the members. They had to "experiences"— four-day retreats in Idaho and California, I think. I was seriously considering going until I mentioned it to my husband. He was convinced it was a cult. I was convinced it would be great book research. I didn't go, but the idea stuck with me and that was the genesis.
Jen: What's happening in Nicole's professional life that's causing her angst?
Catherine: Nicole's almost forty and she's a partner, but it's still not good enough. She's done everything everyone asked of her for the last twenty years and she's still on shaky ground. She lost a big client and her "points", i.e., her annual share of profits, have been cut. She feels like she's going backwards and is desperate to reach the goals she set for herself.
Jen: Why does the idea of joining Panthera Leo appeal to Nicole so much?
Catherine: I think Nicole went into the professional world thinking that if she was just the best, the smartest, the hardest working, she'd get where she wanted to go. But then she realized over the years that the old boy's network is still very much a thing. So the idea of a women's network appeals to her.
Jen: What are Nicole's initial thoughts upon arriving at the retreat?
Catherine: Nicole is pretty strait-laced and not into woo-woo things. So she's a bit out of place and apprehensive. She doesn't really get what the retreat is about or how it's going to help her.
Jen: When Nicole is drawn into a precarious situation, how does her opinion of the Pride change?
Catherine: At one point she realizes that everything in her life is now controlled by them — her career, her friends, even where she lives. She thought she was making choices for herself, but really, she was walking into a trap. So she's worse off than when she started.
Jen: What do you hope readers take away from this chilling story filled with lies and deception?
Catherine: My hope is always that people get caught up in the story and simply find it to be a good read. But if they want to take away something else it's that there are still so many barriers for women in the workplace these days. They might not be as overt as they used to be, but there's still a long way to go before there's true equality.
Jen: What's the best way for readers to stay connected with you?
Catherine: I'm on Twitter, Instagram, and Facebook. Or you can check out my website.
Jen: Sneak Peek! What is your current work in progress?
Catherine: I'm nearing a first draft of a book called Have You Seen Her, which is loosely based on the Gabby Petito disappearance, but told from the perspective of a search and rescue worker with a dark past.
Jen: Thank you for stopping by to chat about your addictive new read. I can't wait to see what's next.
Catherine: Thanks so much for having me!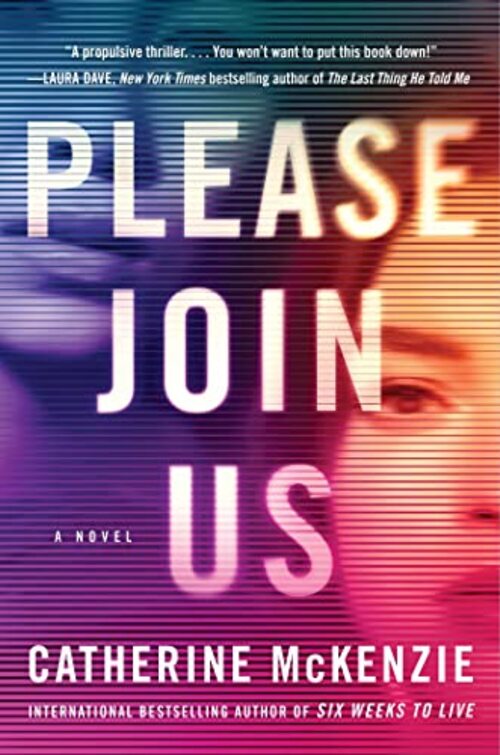 A "propulsive thriller about secret organizations, hidden agendas, and the lengths one woman will go to reclaim her life" (Laura Dave, author of Reese's Book Club Pick The Last Thing He Told Me) from USA TODAY bestselling author Catherine McKenzie.
At thirty-nine, Nicole Mueller's life is on the rocks. Her once brilliant law career is falling apart. She and her husband, Dan, are soon to be forced out of the apartment they love. After a warning from her firm's senior partners, she receives an invitation from an exclusive women's networking group, Panthera Leo. Membership is anonymous, but every member is a successful professional. It sounds like the perfect solution to help Nicole revive her career. So, despite Dan's concerns that the group might be a cult, Nicole signs up for their retreat in Colorado.
Once there, she meets the other women who will make up her Pride. A CEO, an actress, a finance whiz, a congresswoman: Nicole can't believe her luck. The founders of Panthera Leo are equally as impressive. They explain the group's core philosophy: they're a girl's club in a boy's club world.
Nicole is all in. And when she gets home, she soon sees dividends. Her new network quickly provides her with clients that help her relaunch her career, and a great new apartment too. The favors she has to provide in return seem benign. But then she's called to the congresswoman's apartment late at night where she's pressed into helping her cover up a crime. And suddenly, Dan's concerns that something more sinister is at play seem all too relevant. Can Nicole extricate herself from the group before it's too late? Or will joining Panthera Leo be the biggest mistake of her life?
Horror | Thriller Arcane [Atria Books, On Sale: August 23, 2022, Hardcover / e-Book, ISBN: 9781982159245 / eISBN: 9781982159269]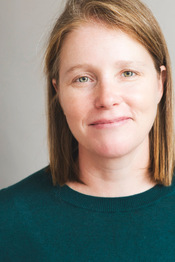 Catherine McKenzie was born and raised in Montreal, Canada. A graduate of McGill University and McGill Law School, Catherine practices law in Montreal.
No comments posted.