Instead of trying to find your perfect match in a dating app, we bring you the "Author-Reader Match" where we introduce you to authors you may fall in love with. It's our great pleasure to present Heather McCorkle!
Writes:
Hi potential readers! Thanks for checking me out. I write urban fantasy about Viking-descended werewolves with booty-kicking female main characters and the alpha males who love them. My Children of Fenrir (1 novella and three books out) and Shifters Seeker (1 novella out and the first novel in the series coming August 30th, 2022!) series are based around a small town in Montana where the entire population is werewolves, but there are all kinds of shifters and other supernatural beings in my novels. As you might imagine with the Viking theme, my books are steeped in Norse mythology, but they include Native American lore as well. My characters are quirky, tormented, funny, and charming. The novels are spicy and include themes of found family and overcoming both internal and external obstacles.
About:
As a native Oregonian, I enjoy the outdoors as much as the worlds I create on the page. I love reading, writing, making silly Tiktok videos and interacting with my Booktok community, long hikes in the mountains or on the beach, paddleboarding, camping, and skiing.
What I'm looking for in my ideal reader match:
Readers craving books with:
Shifters of all kinds, but particularly werewolves
Strong female main characters
Norse mythology
Quirky sidekicks
What to expect if we're compatible:
Page-turning tension and excitement in every book
Deeply developed worlds and multi-faceted characters
New books every six to eight months – at least three full-length novels in the Shifter Seeker series, and another novella, possibly many more than that!
A new series coming soon about Irish American witches set during the Civil War era!
Shifter Seeker #1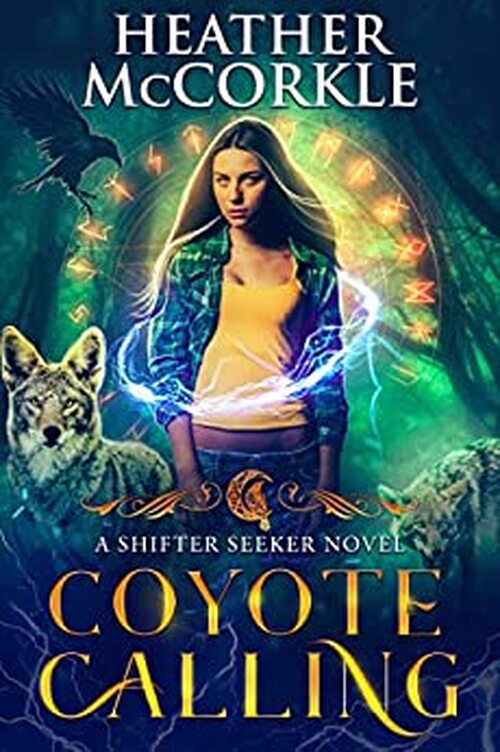 Mercy Thompson meets Vikings in this multi-cultural urban fantasy series. The children of Fenrir are rising whether werewolf seeker Sonya Michaelson likes it or not. As if being the seeker of werewolves tangoing with madness wasn't enough on her plate, a coyote shifter on the run shows up on her doorstep needing help because Navajo women are going missing—skinwalkers to be precise. What's worse, someone is turning them into coyote shifters, which is stripping them of their skinwalker powers.
Fantasy Magical Realism [City Owl Press, On Sale: August 1, 2022, Paperback / e-Book, ISBN: 9781648982217 / eISBN: 9781648982224]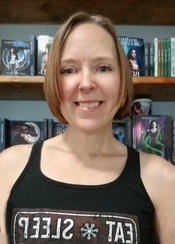 Hey all, thanks for dropping by! So about me, let's see... Becoming a published author has been a life-long goal that I knew I wanted to achieve since I was twelve. At that age, I wrote my first book and have been writing ever since. No, you will never see that first book. Trust me, it's for your own good. The path to where I am now as an author has been wrought with detours and road blocks, but I've stayed the course and continue to write and put out books, some traditionally published with a publisher, some indie published.
No comments posted.