1--What is the title of your latest release?
2--What's the "elevator pitch" for your new book?
Strength comes in different forms. The Second First Chance is a big, wonderful, messy love story about family, heartbreak, strength, and courage. It shows us that sometimes what we want is what we least expect, and that everything we need is often right in front of us
Riya and Dhillon were next door neighbor best friends, and almost something more, until a house fire changed both their lives. Riya grew up to become a firefighter, and Dhillon became a vet, but they grew apart from each other. Our story begins when Dhillon finds out that Riya is fighting fires and he is not happy about it.
3--How did you decide where your book was going to take place?
I like to write the area I know, so I chose Columbia, MD because I live there.
4--Would you hang out with your heroine in real life?
ABSOLUTELY! Riya is so super cool. I mean she's firefighter!
5--What are three words that describe your hero?
Caring, Responsible, Selfless, Sexy
6--What's something you learned while writing this book?
I learned a great deal about firefighting from research and talking to firefighters.
7--Do you edit as you draft or wait until you are totally done?
Both. I can't help it. When I draft, I'll go back over what I wrote the day before and edit a bit. But I'll also move things around if I get a new idea. Then I edit the whole thing when I'm done.
8--What's your favorite foodie indulgence?
Chocolate. But specifically – ice cream
9--Describe your writing space/office!
I am so blessed to have a gorgeous space! We had splurged years ago on "library" bookshelves complete with ladder! I have a desk that matches, and I love the whole thing.
10--Who is an author you admire?
Soo many! Let's say Nisha Sharma and Sonali Dev to keep the list short.
11--Is there a book that changed your life?
I feel everything I read changes me somehow, but I don't think I have a certain book that I can say changed me. Maybe it's yet to come.
12--Tell us about when you got "the call." (when you found out your book was going to be published)
My agent called me to tell me there had been an offer from HQN, not only for THEN NOW ALWAYS, but for a second book as well. I was trying to act professional not be all squeaky, but I was totally freaking out! I think it took me a few minutes to process that not only had been made an offer, but that it was a two-book deal!
13--What's your favorite genre to read?
I love to read anything, really except for horror.
14--What's your favorite movie?
My Cousin Vinny, To All the Boys I've Loved Before, Remember the Titans
15--What is your favorite season?
Fall. Something about changing leaves and slightly cooler weather…
16--How do you like to celebrate your birthday?
I like to celebrate with my friends and family. I have a summer birthday, so I try to do something outside, like go for a morning bike ride (which I love!). There should be good food, chocolate and wine!
17--What's a recent tv show/movie/book/podcast you highly recommend?
I mean I'm a bit obsessed with Bridgerton Season 2, because of all the tension!
18--What's your favorite type of cuisine?
I love Ethiopian, and I have been craving Nepalese lately.
19--What do you do when you have free time?
Read. Binge watch something. Drinks with friends. All of which I don't think I need free time for – I make time for those fun things.
20--What can readers expect from you next?
I have three more Special Edition titles coming out in the next couple years in my ONCE UPON A WEDDING series. (NOTE: by the time this comes out, I may have titles and covers.)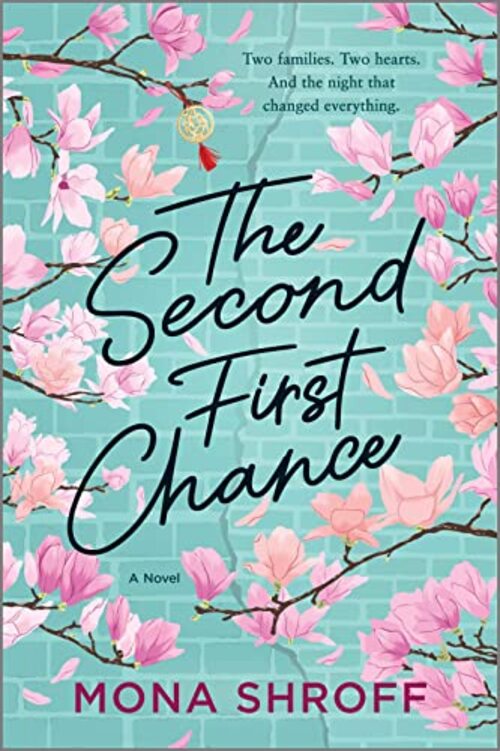 Strength comes in many different forms.
Riya Desai and Dhillon Vora grew up together. Sharing secrets, hiding in their tree house, they were playmates, best friends and later—as teenagers—almost something more. Until the devastating house fire that ripped them apart, claiming the life of Dhillon's father and Riya's big brother, Samir. Riya and Dhillon have barely spoken since that terrible night, but they both made big decisions based on that fire.
Riya has chosen to fight fire with everything she's got, but it's not easy. As the only female firefighter and one of the only people of color at her fire hall, she has to prove herself over and over. Plus, she's hidden her career from her family.
Dhillon wanted to heal things, so he became a veterinarian. When a chance encounter with a rescue dog throws Riya and Dhillon together again, he's furious at her career choice. After what happened to them, how can she run into fires on purpose? For Riya, Dhillon's anger is unacceptable: How can he not see that she's protecting others from the very losses they both experienced?
Romance Multicultural [HQN, On Sale: August 2, 2022, Trade Size / e-Book, ISBN: 9781335453464 / eISBN: 9780369717702]
Mona has always been obsessed with everything romantic, so it's fitting that she writes romantic stories by night, even though she's an optometrist by day. If she's not writing, she's making melt-in-your-mouth chocolate truffles or riding her bike or doing her favorite thing, reading. Alone time is precious, but Mona is just as likely to be raising a glass of wine or her favorite gin and tonic with friends and family. She's blessed with an amazing daughter and a loving son who have both gone off to college. Mona lives in Maryland with her romance loving husband.
No comments posted.