1--What is the title of your latest release?
2--What's the "elevator pitch" for your new book?
Imagine 'Bridesmaids' meets 'He's Just Not That Into You' with a sprinkle of 'Suits'.
3--How did you decide where your book was going to take place?
A seaside location for a wedding sounded perfect so I chose the Norfolk coast as it's somewhere I love to visit.
4--Would you hang out with your heroine in real life?
I definitely would hang out with Ella somewhere chilled for a natter but I think Lucy and I would have a whale of a time.
5--What are three words that describe your hero?
Hot, Caring and Troubled
6--What's something you learned while writing this book?
That there's a lot more to altering wedding dresses than just turning up a hem.
7--Do you edit as you draft or wait until you are totally done?
I write a full first draft and then I self-edit before it goes to my agent and then to my editor.
8--What's your favorite foodie indulgence?
Biscuits. I always have emergency biscuits.
9--Describe your writing space/office!
It's our spare bedroom where I have a corkboard, a desk called Duncan and sticky notes in every size and colour.
10--Who is an author you admire?
There are so many it's very hard to pick one. I'll say Zoe Barnes because I loved how she brought her animal characters to life and that's something I always try to do.
11--Is there a book that changed your life?
The Argos catalogue when I was about ten years old because the easiest way to make a Christmas list was to cut one up.
12--Tell us about when you got "the call." (when you found out your book was going to be published)
I met my first editor, Charlotte Ledger, at a Romantic Novelists' Association conference and after reading a chapter and synopsis she asked if she could read all of the story. That was a very easy yes. She rang me a few months later to offer me a two-book contract. My debut, It Started at Sunset Cottage, was published back in 2015. A Wedding at Sandy Cove is my eleventh novel.
13--What's your favorite genre to read?
Romantic Comedy.
14--What's your favorite movie?
The Wedding Date.
15--What is your favorite season?
Summer.
16--How do you like to celebrate your birthday?
With fizz, cake, and family.
17--What's a recent tv show/movie/book/podcast you highly recommend?
Film - I really enjoyed The Lost City with Sandra Bullock. Book – The Key to My Heart by Lia Louis is the perfect rom com read.
18--What's your favorite type of cuisine?
Do biscuits count?
19--What do you do when you have free time?
I like to cook with my daughter and plan family holidays.
20--What can readers expect from you next?
I've just finished the first draft of next summer's rom com which sees feisty Nancy from an Essex council estate come up against Freddy Astley-Davenport heir to a country estate. Do opposites attract or are the sparks likely to cause a wildfire?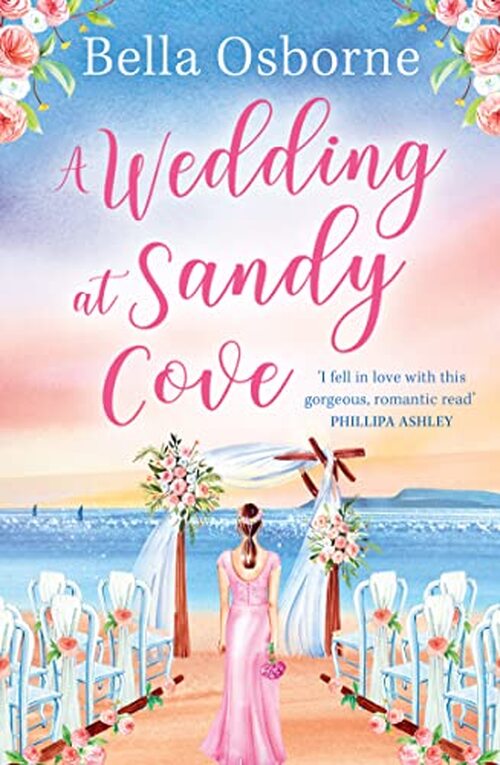 Escape to Sandy Cove, where the scent of summer and the sound of wedding bells is in the air!
Ella is in the business of making brides' dreams come true with yards of white tulle, delicate lace and sparkly sequins.
But Ella's own love life couldn't be further from a fairy tale. Recently dumped by her boyfriend and with her best friend's wedding only months away, Ella feels more alone than ever so she finally accepts her friends' offers to set her up on a blind date.
But a mix up on the night throws her into the path of Kit, instead.
Kit is most definitely not the man she was supposed to meet, but he could end up changing her life in ways she never thought possible…
A perfectly funny, feel-good summer romance that will whisk you away to sandy beaches and a seaside wedding. Fans of Cathy Bramley, Katie Fforde and Milly Johnson will adore Bella Osborne.
A Wedding At Sandy Cove was originally published as a four-part serial. This is the complete story in one package.
Romance Contemporary [Avon, On Sale: July 21, 2022, Paperback / e-Book, ISBN: 9780008464936 / ]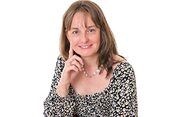 Bella has been jotting down stories as far back as she can remember but decided that 2013 would be the year that she finished a full length novel. Since then she's written a number of best-selling romantic comedies and book club reads and won the RNA Romantic Comedy Novel of the Year Award 2022.
Bella's stories are about friendship, love and coping with what life throws at you. She likes to find the humour in the darker moments of life and weaves these into her stories. Her novels are often serialised in four parts ahead of the full book publication.
Bella lives in The Midlands, UK with her husband, daughter and a cat who thinks she's a dog. When not writing Bella is usually eating custard creams and planning holidays.
No comments posted.