To celebrate Theophilus Monroe's new book WITCHES AND WOLVES, we here at Fresh Fiction thought it would be a fun way for readers to get to know his characters better by playing a little game we call "The Character Most Likely". Theophilus is free to select his answers from any of his paranormal series.
Most likely to hold a grudge longer than anybody else?
Mercy Brown (BLOODY HELL). Given the fact that her own father tried to stake her and burn out her heart when she first became a vampire, she (understandably) harbors a lot of resentment. It might take longer than the average human lifespan before she lets go of her anger and opens herself up to be loved by another human being. Will she get there? You'll have to read to find out.
Most likely to figure out a way to use an enemy's strength against him?
Joni Campbell (DRUID'S DANCE / WYRMRIDER ASCENDING) is a siphon. She can extract magic from anyone she encounters who wields a magical force and amplify it several times over. If her enemy has any supernatural power, can access any kind of magic at all, she can harness their power and blast it right back in their face!
Most likely to be underestimated?
Caspar Cruciger (WHO LET THE DOGMA OUT) was a disgruntled preacher of all things before an elf showed up in an alley, he saved her from her attacker, was stabbed by a blade, and triggered a prophecy that set him on a crash course to save the world. I mean, who would ever suspect that a discredited and excommunicated minister of all things could kick ass and take names?
Most likely to wield magic like a boss?
That's Hailey Bradbury (VOODOO AND VAMPIRES / WITCHES AND WOLVES). She's one of the most gifted witches ever born, is turned into a vampire, and can now tap into the power dormant in human blood. There's a little magic in all of us—the difference is that Hailey can access it (even while it's still in us).
Most likely to save the day against all odds?
Annabelle Mulledy (VOODOO ACADEMY). What readers really love about Annabelle is her fierce determination. Her powers grow with her through the series, and she appears in several other series to lend a helping hand. If someone has a world-ending plot, Annabelle is likely to play a role in foiling their efforts.
Most likely to have the coolest otherworldly powers?
Elijah Wadsworth (DRUID'S DANCE) started out as an average eighteen-year-old, an orphan, who didn't have a clue where his life was going. When he learns that his parent's death was at the hands of an otherworldly sorcerer, and that his parents were ancient druids come from the past, he finds that through the power he's granted by the Tree of Life in Annwn he can shape shift, raise tree-ents, speak to animals, heal people, and a host of other butt-kicking abilities.
Most likely to be misunderstood?
That has to be Dr. Cain (THE CURSE OF CAIN). He's not only the world's first murderer and the first to incur the werewolf curse—neither of which is great for a werewolf curse—but he's also a licensed psychotherapist. At the end of the day, he's nothing like what people tend to assume.
Most likely to kiss and tell?
That's obviously Pauli (VOODOO ACADEMY). Be warned, though, he might embellish his stories a little. If there's anything that Pauli loves more than men, it's a little Pauli, himself.
Most likely to dazzle their admirers with snazzy battle skills?
That has to be Zoey Grimm (FAMILY SQUABBLES). She trained at the Reaper Academy with hopes of taking over her father's position in the underworld. She can throw her scythe, sans the blade, like a javelin. She can dispel it, re-summon it, and throw it again. She rarely misses her mark. And, if you happen to be a vampire or another supernatural baddie on the other end of her blade, watch out!
Most likely to bounce back quick from an injury?
That has to be Brian Goff (NANOVERSE). With thousands of nanobots in his system capable of healing any injury, it takes a lot to put him out of commission.
Most likely to choose love over revenge?
Nicky/Nyx (SCARED SHIFTLESS) is an elemental shapeshifter who lost her powers when a vampire bit her. It left her stuck in a male body. At first, Nicky is motivated by revenge and a drive to recover her powers by slaying the vampire who bit her. She becomes the most feared vampire slayer in North American. In the end, though, love alters her perspective in a number of surprising ways!
The Blood Witch Saga #2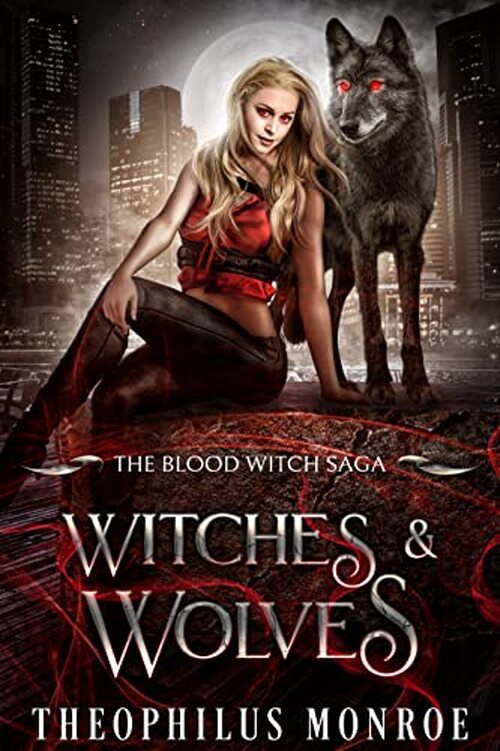 A local coven is hunting wolf shifters.
They're enslaving them, extracting power from their essence...
What are they planning? I'm not sure.
I would have ignored it... until they captured my... friend.
Or, is he more than a friend?
I don't know. That kiss... I'm so confused...
All I know is that I have to save him.
One hedge witch facing off with a whole coven... drawing on the power of the wolves...
Do I even stand a chance?
Fantasy Urban [Self Published, On Sale: July 28, 2022, e-Book, / eISBN: 9798841605843]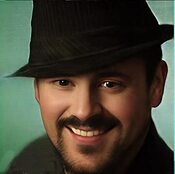 Theophilus Monroe is a fantasy author with a knack for real-life characters whose supernatural experiences speak to the pangs of ordinary life. After earning his Ph.D. in Theology, he decided that academic treatises that no one will read (beyond other academics) was a dull way to spend his life. So, he began using his background in religious studies to create new worlds and forms of magic–informed by religious myths, ancient and modern–that would intrigue readers, inspire imaginations, and speak to real-world problems in fantastical ways. When Theo isn't exploring one of his fantasy lands, he is probably playing with one of his three sons, or pumping iron in his home-gym, which is currently located in a 40-foot shipping container.
No comments posted.