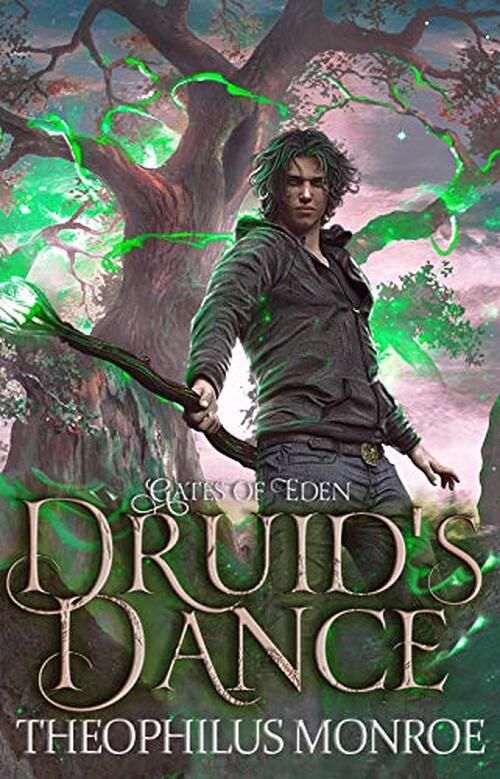 Purchase
Gates of Eden: The Druid Legacy #1
Self Published
December 2018
On Sale: December 8, 2018
ISBN:
Kindle: B07L7KN6HN
e-Book
Add to Wish List

My parents built Stonehenge? You've got to be kidding...
Elijah Wadsworth lost his parents and twin sister in what he thought was little more than a tragic accident. But five years later, when Elijah begins manifesting strange abilities--which he neither understands nor can control--he discovers his family has been at the center of a cosmic battle for centuries... and his family's death was likely no accident at all. A mysterious "girl in black" with dark, magical abilities pursues him, hoping to lure him to her cause.
After coming into possession of a mystical stone, which transports Elijah into his deceased father's ancient memories, Elijah and his closest friends must discover the source of his power together lest his newfound abilities drain his very soul, and open up our world to the blight of Samhuinn. When a girl he loves, however, is threatened he must make a choice to either save her by joining the sorceress, the "girl in black," or save the world.
Druid's Dance is the first book in a coming of age modern fantasy that features a thrilling journey into the world of Celtic mythology, shocking plot twists, compelling characters, and an unlikely hero. With an enthralling magical romance, a compelling fantasy adventure, and a magical journey into the world of Celtic myth (including an encounter with a famous wizard), Monroe's Druid's Dance is an Arthurian modern fantasy that has something for everyone.

THIS IS A NEWLY REVISED/EDITED EDITION, Re-Released June 24, 2020.
Comments
No comments posted.

Registered users may leave comments.
Log in or register now!