1--What is the title of your latest release?
2--What's the "elevator pitch" for your new book?
Will her fake marriage to a bad boy witch give rise to the true Goblin Queen? A paranormal romance with a murder mystery and sexy hexy times.
The Wicked series is Wynonna Earp meets Lucifer with bad boy heroes seeking redemption and heroines who wield powers more suited to evil queens that pretty princesses.
3--How did you decide where your book was going to take place?
The Wicked series is a spinoff of my Legacy series, and I adore writing about Los Angeles where I live. But this book goes from Los Angeles to the goblin realm with a fantasy spin.
4--Would you hang out with your protagonist in real life?
I would hope I could be cool enough to hang out with a supermodel who's secretly a goblin princess with a serious talent for stealing (because goblin problems).
5--What are three words that describe your protagonist?
Daring, snarky, kickass
6--What's something you learned while writing this book?
Fake marriage is really fun to write!
7--Do you edit as you draft or wait until you are totally done?
I edit as I go and then revise again and again until it shines.
8--What's your favorite foodie indulgence?
Reese's Cups
9--Describe your writing space/office!
In the car, at the bar, with pink rugs, with fancy mugs. I write wherever I fit. I don't even need to sit.
10--Who is an author you admire?
Just one? Abigail Owen, Nalini Singh, Katee Robert, and so many more. We could spend all day dishing on favorite authors and books.
11--Is there a book that changed your life?
Jeaniene Frost's Halfway to the Grave. It was the "oh, I want to create cool worlds like that" moment.
12--Tell us about when you got "the call." (when you found out your book was going to be published)/Or, for indie authors, when you decided to self-publish.
I didn't plan to publish, but my first book won some awards and led to a contract for the series. And the next series. And the next…
13--What's your favorite genre to read?
Paranormal romance. Bring on the vampire/shifter/witch love.
14--What's your favorite movie?
Stardust.
15--What is your favorite season?
Fall
16--How do you like to celebrate your birthday?
Watermelon. I'm a summer double birthday since I died and came back on my actual birthday. Does that mean I get twice the presents?
17--What's a recent tv show/movie/book/podcast you highly recommend?
Moon Knight
18--What's your favorite type of cuisine?
Hamburgers. I'm super basic.
19--What do you do when you have free time?
Chill with Tiny Editor, our two-pound tiny terror of a rescue pup
20--What can readers expect from you next?
Two more books will be coming in the Wicked series—WICKED MATCH and WICKED GRACE. Plus, I have another trilogy called the Syn City Shifters that's Lore Olympus meets Supernatural.
The Wicked #1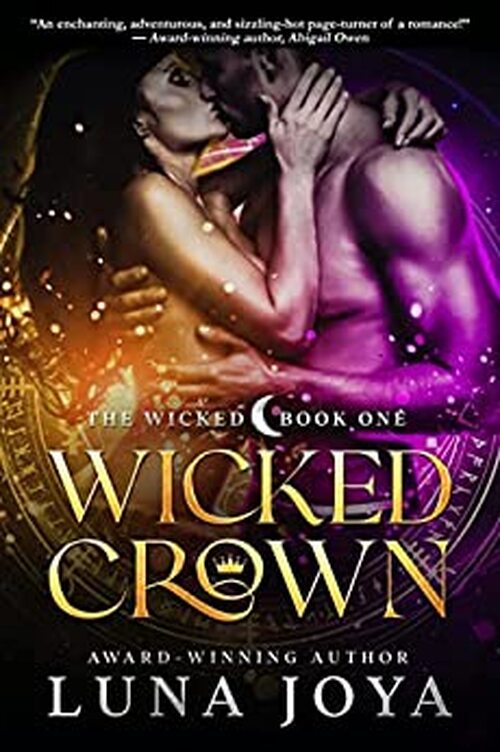 She's not who—or what—she appears to be. Neither is he.
Supermodel Vori would be happy to stay in the human world, blissfully ignoring her true nature. But no. The blood vow she once made requires her to return to the Goblin Court. And since going alone would mean consenting to an arranged marriage, she needs a fake husband. Someone no one would miss if there was an unfortunate…accident. Vori knows the perfect villain for the job.
Witch Perry used to be a hotshot lawyer. But that was before he made all the wrong choices, wound up in league with a demon, and was left to rot in prison. Now, he has a second chance. He can finally earn his redemption. Too bad his last hope is the woman he ghosted two years ago.
It's not long before Vori and Perry realize they aren't as different as they thought—and that the line between enemies and lovers can be razor thin. But if they want their happily ever after, they'll first have to stop a supernatural killer and survive a royal smackdown. Should be easy for a goblin princess and her dashing antihero, right?
If only.
Romance Paranormal [City Owl Press, On Sale: July 1, 2022, Paperback / e-Book, ISBN: 9781648982064 / eISBN: 9781648982057]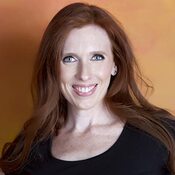 Luna Joya writes sexy hexy romances in the award-winning Legacy Series.
Fluent in sarcasm and penal code, Luna prosecutes by day and writes at night. She loves history, especially Los Angeles and Hollywood lore.
A survivor of traumatic brain injury with steel body parts, she lives in SoCal with her combat veteran husband and their two-pound terror of a rescue pup.
1 comment posted.