Award-winning author Regina Scott is about to celebrate her 60th release, with NEVER ROMANCE A ROGUE, so we at Fresh Fiction thought it would be a good time to get to know her characters better. So, let's play a little game we call "The Character Most Likely."
Most likely to speak her own mind, regardless of the situation?
ANSWER: Jane Kimball (NEVER DOUBT A DUKE). She may be a cavalry officer's widow, but she never learned to follow orders.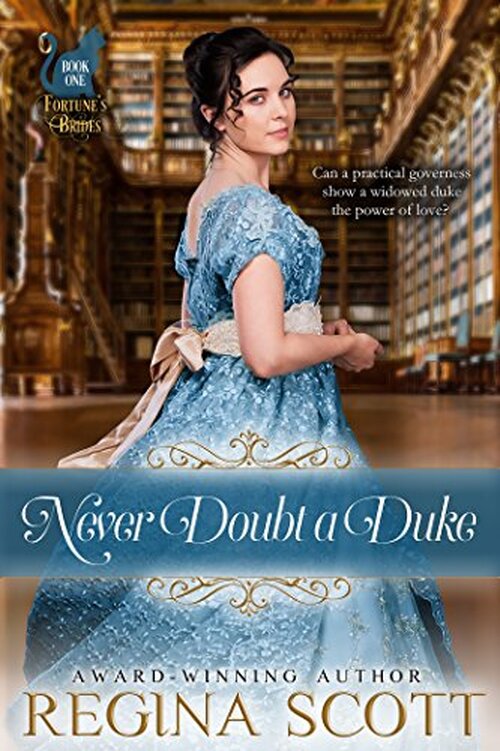 Most likely to try to play by the rules?
ANSWER: Lady Larissa Dryden (NEVER PURSUE A PRINCE). Her mother and grandmother drummed into her what it means to be a lady, though she's learning what it means to follow her heart.
Most likely to be overlooked and underestimated?
ANSWER: Lady Calantha Dryden (NEVER COURT A COUNT). With Callie's quiet nature and pale coloring, she tends to disappear in company. People say the most outrageous things in her hearing as a result, and she remembers every word.
Most likely to play matchmaker?
ANSWER: Meredith Thorn and her cat, Fortune (any of the Fortune's Brides books, though ALWAYS KISS AT CHRISTMAS is Meredith's origin story). They operate an employment agency for gentlewomen down on their luck, all their clients seem to end up married, thanks to Fortune's uncanny ability to match up bride and groom.
Most likely to get her own way?
ANSWER: Lady Abelona Dryden (NEVER ROMANCE A ROGUE). With her winsome ways, Belle can turn anyone up sweet, even when she's trying to match the person to someone else!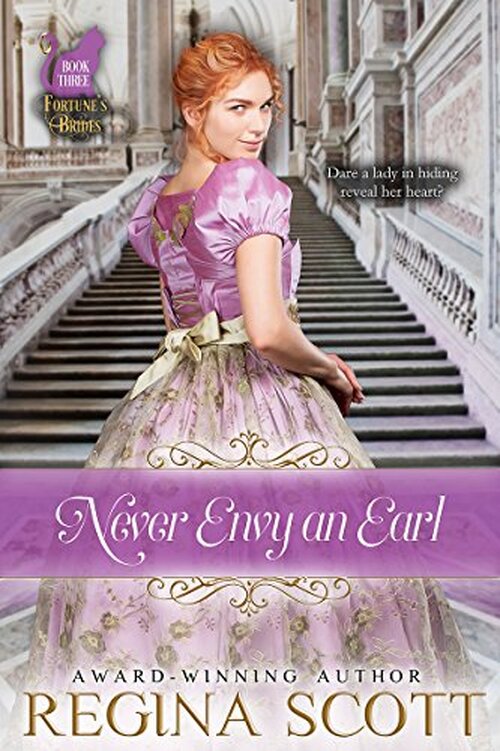 Most likely to be misunderstood?
ANSWER: Gregory, Earl of Carrolton (NEVER ENVY AN EARL). He's a bruiser of a fellow, looking nothing at all like the stereotypical haughty lord, but he's a gentle giant, and his favorite pastime is gardening.
Most likely to beat the competition?
ANSWER: Tough call! Owen Canady (NEVER ROMANCE A ROGUE) has never lost a horse race, even if he has to con his way into the race to begin with. But Sir Matthew Bateman (NEVER KNEEL TO A KNIGHT) has never lost a prizefight. They don't call him the Beast of Birmingham for nothing!
Most likely to bake her way into your heart?
ANSWER: Ivy Bateman (NEVER MARRY A MARQUESS). She may have entered a marriage of convenience with a widowed lord, but one of the ways that Ivy shows her love is to bake sweet treats. You can't keep her out of the kitchen!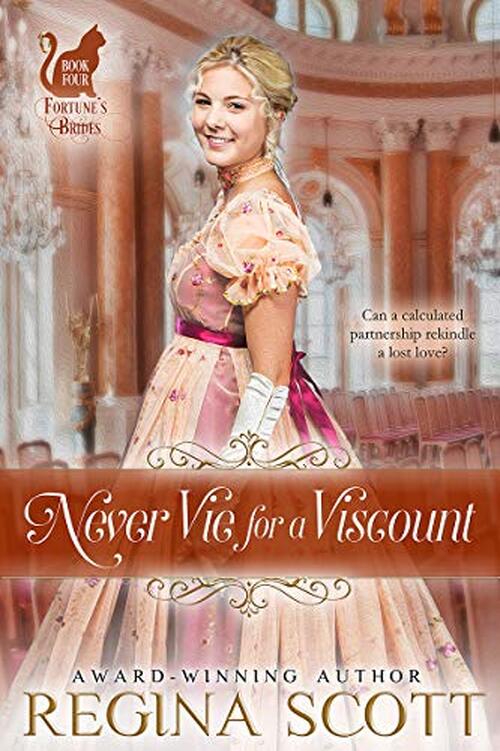 Most likely to make a groundbreaking scientific discovery?
ANSWER: Lydia Villers (NEVER VIE FOR A VISCOUNT). Lydia is the consummate Society lady, but she hides a secret—she's well versed in scientific pursuits, including chemistry and physics.
Most likely to lay it all on the line for England, and love?
ANSWER: Sir Harry Orwell (NEVER BORROW A BARONET ). Harry's family has been rather disreputable, but he's vowed to change all that, whatever the cost.
Fortune's Brides: The Wedding Vow #3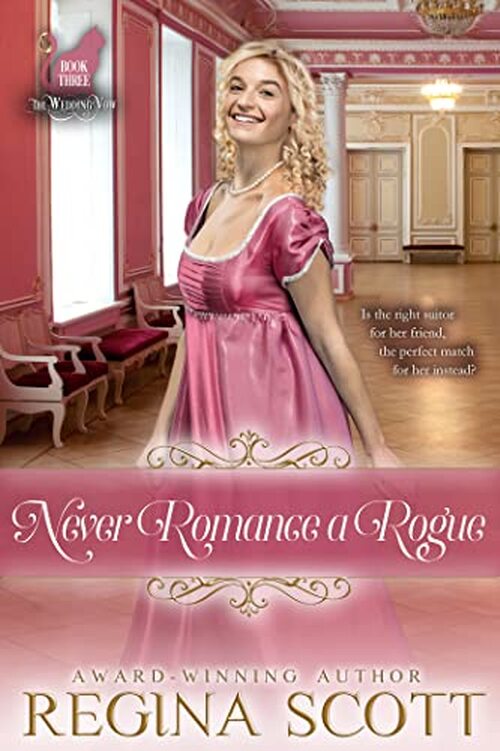 He was supposed to marry her best friend, but he couldn't say no to her.
No one has ever refused a request from Lady Belle Dryden. Her pretty face and winsome nature almost guarantee it, and the fact that she's the youngest daughter of the Duke of Wey doesn't hurt. So she's certain when she plays matchmaker between her dearest friend, Miss Petunia Bateman, and the charming, mysterious Owen Canady, both will be only too happy to fall in love. After all, Belle feels herself falling for Owen already. A shame a duke's daughter must marry someone more impressive.
Owen Canady is a gentleman by birth, a pauper by circumstance, and a con man by necessity. Life has taught him he can rely only on his wits and a fast horse to get by. But when he is blackmailed into ferreting out the secrets of the Duke of Wey at a house party at the duke's lavish estate, he finds his resolve crumbling. Belle is everything that is right and good in the world. He cannot betray her.
As her father's enemies grow more daring, Belle and Owen must work together to protect all they hold dear. When his own secrets are revealed, can Owen convince the lady who's never heard no to say yes to him?
Romance Historical [Edwards and Williams, On Sale: June 13, 2022, e-Book, / ]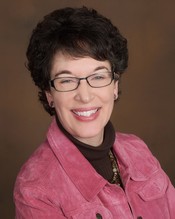 Regina Scott is the author of more than forty-five published works of warm, witty romance. She credits her late father for instilling in her a love for the wilderness and our national parks. She currently lives forty-five minutes from the gates of Mt. Rainier with her husband of thirty years. She has dressed as a Regency dandy, driven four-in-hand, learned to fence, and sailed on a tall ship, all in the name of research, of course.
No comments posted.