1--What is the title of your latest release?
2--What's the "elevator pitch" for your new book?
A rogue needs a good girl to help him reform, but he finds a bluestocking wanting to run a little wild instead.
3--How did you decide where your book was going to take place?
I needed this one to take place in London because the hero is NOT supposed to be there. He's been exiled for his bad behaviors, and his brother, who lives in London, doesn't want him anywhere near. So London is where the conflict is!
4--Would you hang out with your heroine in real life?
Yeah! I think Ada would be fun times. We share a love of reading, and though she takes more risks than I do, I'm the kind of person who can get along with pretty much anyone.
5--What are three words that describe your hero?
Really, REALLY apologetic. (Or: roguish, remorseful, loyal)
6--What's something you learned while writing this book?
I learned about the different animals kept in the Tower of London during the Regency period. Peacocks, for one. A tiger, for another. Baboons weren't in the right time frame for my book, but they had appeared in the Tower during its history as a menagerie, so I decided to include them anyway.
7--Do you edit as you draft or wait until you are totally done?
BOTH. My first drafts are dictated into my phone, and when I transfer them to my computer, I edit them. Then, I do major developmental edits after draft 1 is done.
8--What's your favorite foodie indulgence?
Cake. And ice cream.
9--Describe your writing space/office!
Anywhere! I dictate in my car or walking in my neighborhood. I write a lot at my kitchen table (where the kiddos have left lots of amazing art to distract me), and I write some on my couch. When the weather is lovely. I write outside!
10--Who is an author you admire?
So. Many. I adore Tessa Dare. She has the perfect blend of spice, humor, and heart that I aspire to.
11--Is there a book that changed your life?
Probably The Giver by Lois Lowry. I read it in sixth grade and never saw the world in the same way.
12--Tell us about when you got "the call." (when you found out your book was going to be published)
I'm mostly self-published! But after publishing three books, I received an email from WOLF press, a new publishing company run by two amazing women, sisters, and they wanted me to write an entirely new series for them. Bree Wolf, one of the sisters, is an amazing romance author, and I was psyched to be approached to be one of their first authors. I am three books into a six-book series for them called The Debutante Dares, and I'm having so much fun, and I've met so many amazing authors like Tracy Sumner who have become an amazing support team.
13--What's your favorite genre to read?
Historical romance! I like Regency romcoms the best.
14--What's your favorite movie?
The Princess Bride. "Wuv, twoo wuv."
15--What is your favorite season?
Summer. Strangely… I love to sweat.
16--How do you like to celebrate your birthday?
A day downtown alone—coffeeshop, book shop, lunch. Then dinner with the family!
17--What's a recent tv show/movie/book/podcast you highly recommend?
Every Korean RomCom. I've fallen down a Netflix rabbit hole. I think Touch My Heart has been my favorite so far!
18--What's your favorite type of cuisine?
Sushi!
19--What do you do when you have free time?
Actually… I am a circus performer in my spare time. I train and perform on the silks (also called tissue or fabrics) at a local nonprofit circus studio I also help run. We have scholarships for kids classes, and we get to help and know an amazing group of kiddos who are passionate about performing arts.
20--What can readers expect from you next?
My next published book will be in The Debutante Dares series. It's book 4, and it's called DON'T YOU DARE, MY DEAR (oh my gosh, I love this title). It's a second chance romance between a widow and a cinnamon roll of a hero who's also pretty hand with a sword. I also have a short story in The Sunflower Season, a historical romance anthology benefiting the people of Ukraine. It's an AMAZING collection of over 70 historical romance authors, and I'm VERY excited to be a part of it.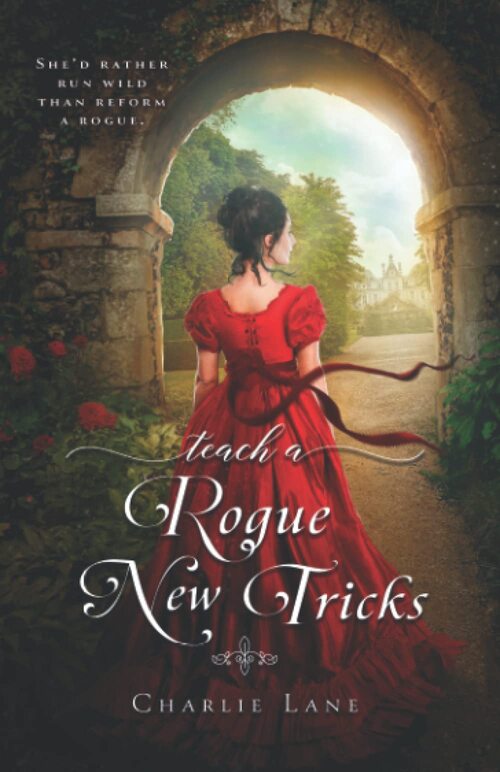 A Steamy Historical Romance
A villainous rogue. A bluestocking in search of adventure. A partnership destined to end in exile or love.
Ada Cavendish has spent the last five years in the country taking care of her siblings. She can mend a ripped stocking, tend a scrapped knee, and deliver a scathing lecture after any misbehavior.
But she's ready for a change. What better time than her first London Season? She'll run a little wild and have a little fun before returning to her quiet domestic existence.
Cassius Albee is a future Earl of Brookmere. But he's also a villain. He was exiled to France after the attempted abduction of his sister-in-law. Now he's returned determined to reform his roguish ways.
He's developed a plan for self-improvement. But he's missing the one thing everyone knows a rake must have in order to reform—a good woman.
And when the smart and bold Miss Cavendish delivers a perfect lecture on the depravity of eavesdropping, he knows he's found the one.
Ada agrees to teach Cass the basics of good behavior if he'll help her break a few rules. But can a rake really learn new tricks, or will their perfect plan end in utter ruin?
Romance Historical [Author Self-Published, On Sale: April 24, 2022, e-Book, / ]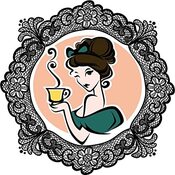 I love Regency romance because of the formality, the decorum, the barely suppressed passions running right beneath the surface. I love it because the Regency period was one of huge social conflict, and we all know conflict makes for good stories. As a period in which women suffered great inequality and injustice, the Regency period is a perfect setting for exploring women's passions, intellect, and identity.
No comments posted.