1--What is the title of your latest release?
2--What's the "elevator pitch" for your new book?
This is a novel about the adventures of an amazingly valiant woman largely forgotten by history, Rani Jind Kaur, a queen in India who battled the British with ingenuity and courage. They thought they had defeated her, but they were wrong! It is a book about resistance and resilience under challenging circumstances. I was greatly inspired by Jindan's never-give-up attitude and believe that readers will feel the same way.
3--How did you decide where your book was going to take place?
History decided that for me! Jindan lived in Punjab, in the magnificent city of Lahore, for much of her life. She was imprisoned in the horrific and heavily guarded Fortress of Chunar. She escaped and lived as a refugee in the mountains of Nepal. She spent her last days, still resisting the British, in their own stronghold: London.
4--Would you hang out with your heroine in real life?
Absolutely! Apart from being a great fighter, Jindan was a wonderful and dedicated mother. Her husband, Maharajah Ranjit Singh, died when her son less than a year old. She dedicated her life to taking care of him and bringing him up as a prince should be. I'm sure we'd have a lot to chat about regarding child-rearing. She was also a great cook—I'd love to steal some of her recipes. And finally, she had a wicked sense of humor. Need I say more?
5--What are three words that describe your hero?
Loyal, stubborn, brave.
6--What's something you learned while writing this book?
I learned that while we cannot control what happens to us, to a great extent we can control how we respond to events, especially tragic ones, and what we choose to learn from them.
7--Do you edit as you draft or wait until you are totally done?
I edit a bit as I go along. When I'm done with the manuscript, I put it aside for a while, then go over everything again with fresh eyes and revise ruthlessly - killing my darlings, as William Faulkner advised.
8--What's your favorite foodie indulgence?
Pizza. I ate it first as a new immigrant to America and I've loved it ever since.
9--Describe your writing space/office!
It's quite simple: a desk in my study. On purpose, the desk faces a blank wall so I will not be distracted. The most important element in my writing space is the door. When I close it, my family knows not to disturb me!
10--Who is an author you admire?
Answer: Hard to pick just one. I love Margaret Atwood's books. She has such range, such precise sentences, such an immensity of the imagination.
11--Is there a book that changed your life?
Maxine Hong Kingston's autobiography The Woman Warrior, which I read in graduate school. It opened up so many possibilities for me. It made me believe I had a story worth telling.
12--Tell us about when you got "the call." (when you found out your book was going to be published)
I was cooking—there was stuff all over my kitchen counter. (I'm a messy cook). I got a text from my agent's office, asking if she could call me. I got really excited because if it's bad news she doesn't call; instead, she emails. Then she phoned and told me that the book had been accepted by William morrow. I was totally delighted. I love my publisher for The Last Queen—and even more, I love my editor, who is a very careful reader and gives me many good revision suggestions. PS I still have turmeric stains on my phone cover because I was so excited, I forgot to wash my hands!
13--What's your favorite genre to read?
It depends on my mood, but usually I love fantasy, especially if it is based on myth or legend or ancient tales. I've read Mists of Avalon many times. And also Lord of the Rings.
14--What's your favorite movie?
Hard to pick just one! But one I don't mind watching over and over is The Blind Side. I love happy endings and human goodness and strong women.
15--What is your favorite season?
Spring. In Texas where I live the air is cool and fresh, and the bluebonnets and azaleas are blooming everywhere.
16--How do you like to celebrate your birthday?
A quiet dinner with family, especially if my children (who are now grown and have their own apartments) can join us.
17--What's a recent tv show/movie/book/podcast you highly recommend?
I read Lauren Groff's Matrix, a novel about the life of a nun in medieval times and how she takes over a failing nunnery and turns things around and loved it. If you like strong, out-of-the-ordinary characters, an unusual setting and plotline, and totally beautiful language, this is the book for you!
18--What's your favorite type of cuisine?
Chindian—this is a cuisine perfected by Chinese people who immigrated to India about a hundred years ago. It blends the spices of China and India and is quite unique and increasingly popular. Even here in Houston where I now live, halfway across the world, there is a great Chindian restaurant. A popular dish, for instance, is called Manchurian gobi (cauliflower). There are lots of great recipes online, if you are interested!
19--What do you do when you have free time?
I read (that's always first). I go for walks around a lake near our house. I watch movies. If I'm feeling virtuous and energetic, I work in the garden. If I'm feeling particularly virtuous and energetic, I Marie Kondo the house.
20--What can readers expect from you next?
I'm writing another historical novel, this one set in the 1940s, around India's independence, when the British are finally forced out of the country. It focuses on three Indian sisters and how they are buffeted and transformed by those turbulent times.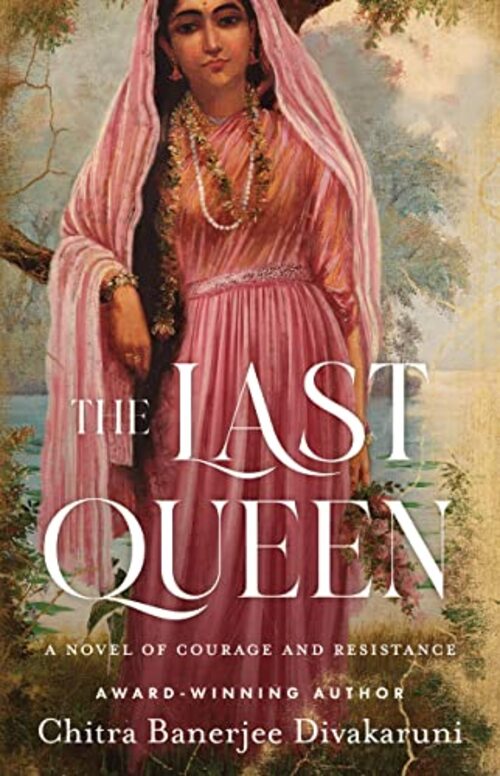 A Novel of Courage and Resistance
Sharp-eyed, stubborn, and passionate, Jindan was known for her beauty. When she caught the eye of Maharaja Ranjit Singh, she was elevated to royalty, becoming his youngest and last queen—and his favorite. And when her son, barely six years old, unexpectedly inherited the throne, Jindan assumed the regency. She transformed herself from pampered wife to warrior ruler, determined to protect her people and her son's birthright from the encroaching British Empire.
Defying tradition, she stepped out of the zenana, cast aside the veil, and conducted state business in public, inspiring her subjects in two wars. Her power and influence were so formidable that the British, fearing an uprising, robbed the rebel queen of everything she had, but nothing crushed her indomitable will.
Historical | Non-Fiction Biography [William Morrow Paperbacks, On Sale: May 10, 2022, Paperback / e-Book, ISBN: 9780063161870 / eISBN: 9780063161887]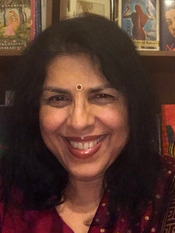 Chitra Banerjee Divakaruni is an award-winning and bestselling author, poet, activist and teacher of writing. Her work has been published in over 50 magazines, including the Atlantic Monthly and The New Yorker, and her writing has been included in over 50 anthologies, including The Best American Short Stories, the O.Henry Prize Stories and the Pushcart Prize Anthology. Her books have been translated into 29 languages, including Dutch, Hebrew, Bengali, Russian and Japanese, and many of them have been used for campus-wide and city-wide reads. Several of her works have been made into films and plays.She lives in Houston with her husband Murthy and has two sons, Anand and Abhay, who are in college.
No comments posted.