When an out-of-town captain and a rookie K-9 handler team up to stop a bomber, the results are explosive…
I adore writing romantic suspense with lovable, courageous K-9s in the mix. My K-9 Alaska series has featured a Combat Tracker dog who had to retire early from the military, a therapy rescue dog, a Victim Specialist K-9 with the FBI, and a dual-purpose police K-9. I enjoyed writing those K-9s so much that I'm working on two more stories in that series, featuring a narcotics detection K-9 with the Alaska Bureau of Investigation and a search and rescue K-9 who does work with the FBI. But before those books release (sometime next year), I paused to be part of the K-9s on Patrol multi-author series.
While all of my K-9 Alaska series heroes and heroines are big animal lovers, Ava Callan from SNIFFING OUT DANGER has no experience with dogs and never wanted to work with a K-9. She sees being paired with a K-9 instead of a human as a punishment for being the newbie who doesn't fit in when she moves from Chicago to what feels to her like middle-of-nowhere Jasper, Idaho. But as soon as she begins working with Lacey, her K-9 partner, she quickly makes a strong bond with the sweet, sensitive German Shepherd.
Lacey was supposed to be a drug sniffing K-9, but when her other training – in bomb detection – kicks in while Ava is doing a routine wellness check, Ava's experience as the newbie on the small-town police force drastically change. Although the team she joins to find the bomber is small in comparison to the task forces she worked in Chicago, in some ways, it's her hardest job yet. Especially since she's paired with a captain (who's also an explosives expert) from a nearby town.
Eli Thorne is as well-liked by her department as Ava is an outsider. He's charming and talented and seems to take an immediate dislike to her, not wanting her to be part of the team to find the bomber. But her chief insists and Ava knows this case is her chance to prove she can fit into Jasper's close-knit community.
Coming to this small town where she knows no one was Ava's attempt to make a brand new start on her life. After losing both of her parents in a car crash – and losing her relationship with her only brother in the aftermath – Ava desperately needs a change. But leaving the big police force where she had made a name for herself and was on a great career trajectory wasn't easy.
She knows she has the skills to find the bomber and prove her worth to the Jasper PD. But the bomber is savvy and he knows the town better than Ava. The clock is ticking fast on the bomber's next move and one misstep could mean that Ava's first big case in Jasper will be her last…
You can grab SNIFFING OUT DANGER in stores now! It stands alone, or you can read it along with the rest of the books in the multi-author K-9s on Patrol series, including DECOY TRAINING by Caridad Pineiro, FOOTHILLS FIELD SEARCH by Maggie Wells, ALPHA TRACKER by Cindi Myers, SCENT DETECTION by Leslie Marshmann, and POLICE DOG PROCEDURAL by Lena Diaz. And you can get all four books in my K-9 Alaska series (K-9 DEFENSE, ALASKA MOUNTAIN RESCUE, K-9 COLD CASE, and K-9 HIDEOUT) free for a limited time in Kindle Unlimited!
K-9s on Patrol # 2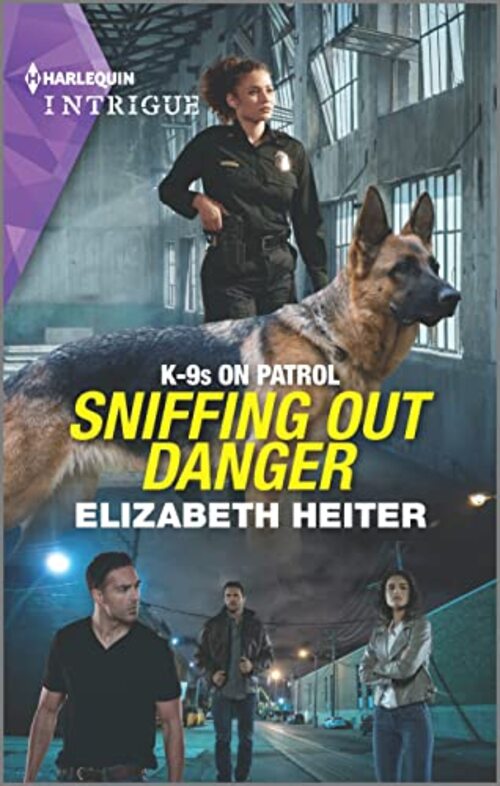 When former big-city cop Ava Callan stumbles upon a bomb, she seizes the chance to prove herself. Not only to the small-town police department where she's transitioning to become a K-9 handler…but especially to charming lead investigator Eli Thorne. The only thing more explosive than her chemistry with the out-of-town captain? The danger menacing them at every turn…
Romance Suspense | Thriller Police Procedural [Harlequin Intrigue, On Sale: April 26, 2022, Mass Market Paperback / e-Book, ISBN: 9781335489555 / eISBN: 9780369709752]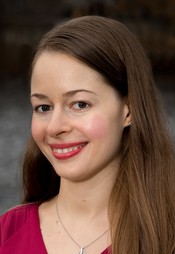 Publishers Weekly bestselling author ELIZABETH HEITER likes her suspense to feature strong heroines, chilling villains, psychological twists, and a little bit (or a lot!) of romance. Her research has taken her into the minds of serial killers, through murder investigations, and onto the FBI Academy's shooting range. Her novels have been published in more than a dozen countries and translated into eight languages; they've also been shortlisted for the HOLT Medallion, the Daphne Du Maurier award, the National Readers' Choice award and the Booksellers' Best award and won the RT Reviewers' Choice award.
The heroine of Elizabeth's Profiler novels was called "one of the most amazing characters created in print" by Fresh Fiction. Her novels have received praise from Lee Child, J.T. Ellison, Jeffery Deaver, Tess Gerritsen, R.L. Stine, Allison Brennan, Laura Griffin, Suzanne Brockmann, Hank Phillippi Ryan and Zoë Sharp.
No comments posted.