1--What is the title of your latest release?
THE HOB & HOUND PUB, Sam Quinn book 4
2--What's the "elevator pitch" for your new book?
Sam Quinn is the werewolf book nerd owner of The Slaughtered Lamb Bookstore & Bar. She's been living in the apartment behind her bar for years, hiding from the rest of the world. The scars covering most of her body is only one of the reasons. After seven years of relative quiet, all hell is breaking loose. Sam is learning she has powers she never knew about and she's using them on the daily. Luckily, she's not on her own. She has Dave, a half-demon cook, Owen, a wicche assistant, and Clive, a British, wicked hot vampire Master of the City, to help her out. While Sam has been getting stronger—battling evil villains—in the last three books, she and Clive have been circling one another. In this story, their trip to Paris is interrupted by kidnappings, stabbings, and grouchy dragons.
3--How did you decide where your book was going to take place?
Clive is an English vampire. His issues with his nemesis Aldith began long, long ago in Canterbury. Sam & Clive take a couple of days in Paris for a brief honeymoon before beginning the hunt for Aldith in earnest. Paris is one of my favorite cities in the world, so I wanted Sam to see it. When I visited Canterbury years ago (chaperoning a student tour), I fell in love and wanted to set a story there. The other locations in the UK that Sam visits were places I'd love to see. Although I did a great deal of research about each location, I'm sure I made mistakes. Hopefully, my British readers are willing to overlook them.
4--Would you hang out with your heroine in real life?
Sam is a kind, funny book lover. She owns a bookstore and bar built into a cliff, overlooking the San Francisco Bay. I want to sit at a table in her bar, watch the ocean slam against the window wall, and chat with Sam, Owen, Stheno… It takes me a long time to write a book. I wouldn't want to spend that much time inside the head of someone I didn't like.
5--What are three words that describe your hero?
Powerful, protective, passionate
6--What's something you learned while writing this book?
I always learn many things when I write because I'm always researching. Being a Californian skews how large I think other places are. For instance, it still doesn't make sense to me that my state is bigger than the entire UK. I had to keep recalibrating in my head how long it would take to get from one location to the next as Sam was traveling through England and Wales.
7--Do you edit as you draft or wait until you are totally done?
I do what's referred to as looping. I go back and read the previous day's work, editing as I go, getting into the proper headspace before moving forward in the story. Once I have a few chapters, I send them to my critique partner CR Grissom for her in-progress feedback. At the end of the book, I read back over it and edit. It then goes to my editor and agent. When I get his editorial letter and her feedback, I edit again. Then it goes to my proofreader. When it comes back from her, I edit one last time before it goes to my literary agency for publishing.
8--What's your favorite foodie indulgence?
This is probably going to sound underwhelming, but it has become a tradition in my house. When a royalty check arrives, my husband picks up dinner at a favorite restaurant and I have a Southwest Caesar salad with chicken, chips, salsa, and an industrial-strength margarita.
9--Describe your writing space/office!
Someday I'd love an office! My writing space is wherever I can find a quiet place to work. Most often it's a comfy chair in my tiny living room at 3:30 in the morning. I write while my family sleeps. On weekends, if my husband is in the living room, I go to our converted garage/outdoor living space—we have a very small historic house with a detached garage—or to my bedroom. I can't write with noise and action going on around me.
10--Who is an author you admire?
I admire many authors. One in particular, though, is Nora Roberts. She writes wonderfully entertaining books and has an amazing work ethic. The woman has written over 225 books. She doesn't wait for inspiration. She sits her butt in the chair and does her job. On days when I'm tired and not feeling it, I force myself to get my butt in the chair like Nora.
11--Is there a book that changed your life?
I could never pick one book. It would be like asking which of my daughters I love the most. What I will say is that books have hit me differently at different times in my life. I like rereading books that are meaningful to me. The words on the page haven't changed. The only thing that's different is me. I find it interesting that what we bring to books as readers is every bit as important as the book itself, if not more so. It's how the words, the story, the characters resonate with us that determines our reaction to it. So, a few of the books that have hit me hard at different points in my life: Jane Eyre by Charlotte Bronte, Catcher in the Rye by JD Salinger, Beloved by Toni Morrison, East of Eden by John Steinbeck, Naked in Death by JD Robb, Moon Called by Patricia Briggs, The Poet X by Elizabeth Acevedo, I'll Give You the Sun by Jandy Nelson, Dead Until Dark by Charlaine Harris… (I could keep this up all day)
12--Tell us about when you got "the call." (when you found out your book was going to be published)
The first book I published was Welcome Home, Katie Gallagher with Harlequin's Super Romance line. In 2016, I was a finalist in the Golden Heart contest, the Romance Writers of America's contest for unpublished writers. One of the final judges was a senior editor at Harlequin. I was waiting at the airport for my friend/critique partner C.R. Grissom—we were headed to the RWA conference—when I received "the call." The senior editor and the editor I'd eventually be working with were both on the line. They loved the book and wanted to buy it. I tried hard to listen to every word they said, but it was difficult to hear over the screaming in my head. When my friend arrived a few minutes later, I was in a giddy daze. Grissom pulled me into the nearest bar so we could have a celebratory drink before we boarded. I hadn't made any decisions, was planning to meet with the editors at the conference, but it made for an incredibly exciting conference, knowing that offer was out there.
13--What's your favorite genre to read?
It all depends on my mood. My favorite genres, though, are mystery, urban fantasy, and romance (historical, paranormal, & contemporary)
14--What's your favorite movie?
Again, I don't have one favorite movie. Among my favorites are Hello Dolly, Pride & Prejudice (Ehle & Firth), Beauty & the Beast (animated), Jaws, One Flew Over the Cuckoo's Nest, The Princess Bride…
15--What is your favorite season?
I love winter. I love cold, overcast skies, rain, storms, snuggling under blankets and reading, cocoa, holiday lights.
16--How do you like to celebrate your birthday?
If at all possible, I try to take my birthday off work. I know I sound sooo boring but staying home alone with the dogs and reading quietly while rain patters against the windows, sounds perfectly lovely.
17--What's a recent tv show/movie/book/podcast you highly recommend?
Book: The Guncle by Steven Rowley; TV Show: Abbott Elementary; Movie: Encanto; Podcast: My Favorite Murder (not recent but my absolute favorite)
18--What's your favorite type of cuisine?
I love Thai, Italian, Mongolian, and Mexican
19--What do you do when you have free time?
I'm laughing right now because I am so extraordinarily boring. I don't have much free time and I'm a complete social anxiety ridden introvert. So, if I actually have time to myself, I'm alone somewhere reading. If I can have a water view while I read, so much the better.
20--What can readers expect from you next?
I'm very lucky that readers have connected with Sam Quinn and her stories, so I'm able to keep writing them. Next up is Biergarten of the Damned, the fifth book in the series this October. Sam will be battling demons and we'll learn more about Dave, her half-demon cook, and how his backstory intertwines with Sam's. My goal is to write seven books in this series and then to begin a new series with a character we've met in Sam's world. Hopefully readers will come along on the next journey.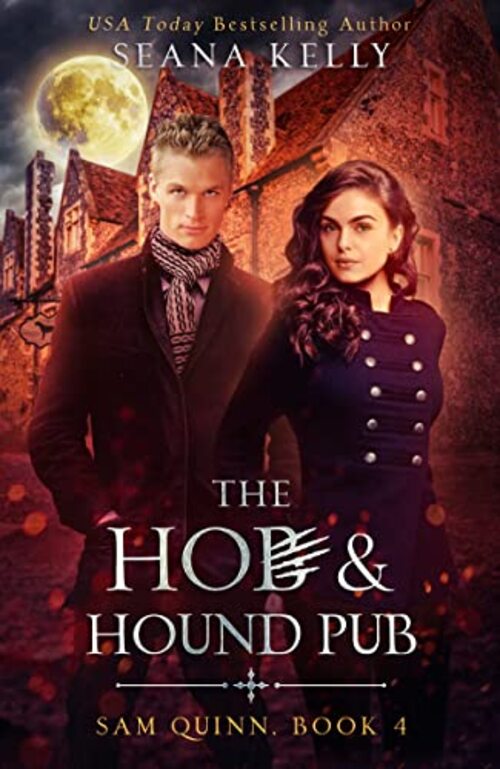 I'm Sam Quinn, the newly married werewolf book nerd owner of the Slaughtered Lamb Bookstore and Bar. Clive and I are on our honeymoon. Paris is lovely, though the mummy in the Louvre inching toward me is a bit off-putting. Although Clive doesn't sense anything, I can't shake the feeling I'm being watched.
Even after we cross the English Channel to begin our search for Aldith—the woman who's been plotting against Clive since the beginning—the prickling unease persists. Clive and I are separated, rather forcefully, and I'm left to find my way alone in a foreign country, evading not only Aldith's large web of hench-vamps, but vicious fae creatures disloyal to their queen. Gloriana says there's a poison in the human realm that's seeping into Faerie, and I may have found the source.
I knew this was going to be a working vacation, but battling vampires on one front and the fae on another is a lot, especially in a country steeped in magic. As a side note, I need to get word to Benvair. I think I've found the dragon she's looking for.
Gloriana is threatening to set her warriors against the human realm, but I may have a way to placate her. Aldith is a different story. There's no reasoning with rabid vengeance. She'll need to be put out of our misery permanently if Clive and I have any hope of a long, happy life together. Heck, I'd settle for a few quiet weeks.
Romance Paranormal | Suspense [NYLA, On Sale: April 26, 2022, e-Book, / ]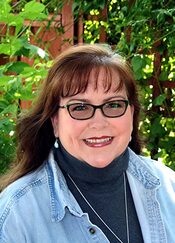 Seana Kelly is a USA Today Bestselling Author who lives in the San Francisco Bay Area with her husband, two daughters, two dogs, and one fish. When Seana isn't dodging her family, hiding in the garage and trying to write, she's working as a high school teacher-librarian. Seana is an avid reader and re-reader who misses her favorite characters when it's been too long between visits. She is represented by Sarah Younger of the Nancy Yost Literary Agency.
No comments posted.