1--What is the title of your latest release?
I actually have two books releasing in the month of April. KEEPING THEM SAFE is contemporary for Love Inspired and the other is a single title western historical. I'll focus on the historical, CLAIMING HER LEGACY. It releases everywhere April 26.
2--What's the "elevator pitch" for your new book?
Desperate to earn the bounty that will save her land claim in 1890's Oklahoma Territory, a tomboy with gumption to spare must convince a flawed guide battling past demons to track her father's murderer into dangerous outlaw territory. But first she must get him sober.
3--How did you decide where your book was going to take place?
The idea for the setting, as well as the entire book, came from a photo I saw at the Territorial Museum in Guthrie, Oklahoma. A lone woman stood outside a make-shift tent, rifle in hand, to protect her land claim after the Land Rush of 1889. Even as the rest of the country became more genteel and civilized in the late 1800s, Oklahoma was still the wild west. With research opportunities all around me and such a varied and fascinating state history, AND with the many strong pioneer woman who helped settled this state, I just had to set a book here.
4--Would you hang out with your heroine in real life?
Absolutely. I love the inner vulnerability that she hides behind grit and gumption, as well as her devotion to family. And the girl can shoot!
5--What are three words that describe your hero?
Only three? He's such a complex hero, but let's try these: Tormented, educated, honorable
6--What's something you learned while writing this book?
So much! I love Oklahoma's wild and wooly history so I could bore you forever with research. As a sampling: Single women and people of all races and backgrounds were allowed to claim land in the land runs as long as they "proved up" by building a home within a set time frame. Sam Bass, a freed slave, was the first black U.S. Marshal west of the Mississippi and he was known to pursue an outlaw as long relentlessly, single-handedly as it took to bring him to justice. Some believe he was the real-life model for "The Lone Ranger."
7--Do you edit as you draft or wait until you are totally done?
I edit as I draft, usually several times. When the book is finished, I polish some more!
8--What's your favorite foodie indulgence?
Dove Dark Chocolate. Oh, wait. Great Value Chocolate ice cream. Can I have both?
9--Describe your writing space/office!
When my last child left home, I turned his bedroom into an office. My L-shaped desk is enormous-way too big for the room, but I'll have it forever because it's too large to move! I also have a file cabinet that desperately needs to be cleaned out, a recliner I use for editing and reading contest entries, and a dog bed where my two rat terriers keep me company (aka sleep) while I work. The only bad thing about this office is there are no windows!
10--Who is an author you admire?
Hard one. I admire too many to list and fear I'd leave someone out and hurt feelings.
11--Is there a book that changed your life?
The Bible, absolutely. Outside of that truly life-changing, soul-saving book, I'd say "Gone With the Wind." I was so mad at the ending that I rewrote it in my head. After that, I knew I wanted to write books with happy endings.
12--Tell us about when you got "the call." (when you found out your book was going to be published)
Because I've worked for the same publisher for 22 years, I usually just get an email go-ahead to a proposal. However, with CLAIMING HER LEGACY, my editor actually telephoned because she was offering the contract on this book and a separate contract for a three-book contemporary series. Writing for two different lines required some deadline juggling. That doesn't sound very exciting but a new contract-or two-is always thrilling!
13--What's your favorite genre to read?
Emotional sweet/Christian romance, either contemporary or historical. I also enjoy southern women's fiction.
14--What's your favorite movie?
Sweet Home Alabama. I'm a sap for romantic movies.
15--What is your favorite season?
Autumn
16--How do you like to celebrate your birthday?
Quietly, usually at home, with any family who wants to come over and eat ice cream. Great Value chocolate, of course.
17--What's a recent tv show/movie/book/podcast you highly recommend?
The Chosen! It's a free streaming TV series on Youtube, through The Chosen app, and other streaming services about Jesus and his disciples. The Chosen is like nothing you have ever seen concerning the life of Christ. The talented writers created backstories for the characters while staying as true as possible to scripture. Each episode is compelling, touching, and thought provoking. There's even some humor. Can you imagine Jesus making a joke? I could gush on and on about how excellent The Chosen is. Just watch it!
18--What's your favorite type of cuisine?
Southern home cooking. In other words, okra and fried chicken. And biscuits. And gravy.
19--What do you do when you have free time?
Play with the grandkids, garden when I can, but traveling is my passion. Covid messed that up for a while, but hopefully, I can get on a plane again real soon.
20--What can readers expect from you next?
My publisher has asked for more western historical books, but first I have several contracted books from Love Inspired to write. Next to hit the stands will be a Love Inspired novel, THE COWBOY'S JOURNEY HOME. It features a wounded warrior hero with a military dog and, of course, a strong, caring heroine. THE COWBOY'S JOURNEY HOME releases July 26.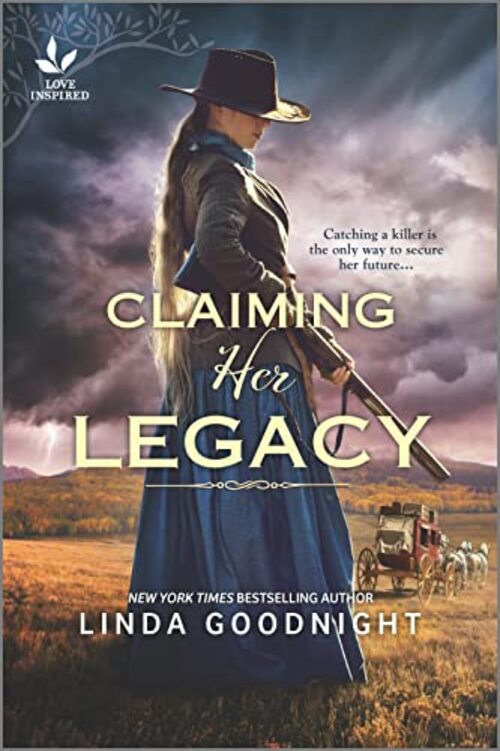 A Western Historical Novel
Oklahoma, 1890
Frontier women don't ride off alone to track an outlaw—not even women as capable as tomboy spinster Willa Malone. But Willa desperately needs the bounty money offered for her father's killer if she's to keep their homestead and take care of her sisters. That means she needs an expert tracker's help. Gideon Hartley has the skill, but the handsome trail guide also has a troubling secret…
Gideon has spent years trying to numb his pain with whiskey. Little by little, their quest—and Willa's belief in him—is restoring the sense of purpose he thought he'd lost. Journeying into the heart of danger, they'll have to face down the past together if they hope to protect their future…
Historical | Christian | Romance [Love Inspired, On Sale: April 26, 2022, Paperback / e-Book, ISBN: 9781335418760 / eISBN: 9780369706256]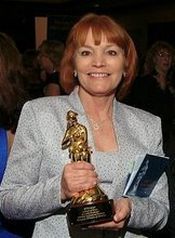 Award-winning author of heartwarming fiction
Winner of the RITA Award for excellence in inspirational fiction, Linda Goodnight has also won the Booksellers' Best, ACFW Book of the Year, and a Reviewers' Choice Award from Romantic Times Magazine. Linda has appeared on the Christian bestseller list and her romance novels have been translated into more than a dozen languages. Active in orphan ministry, this former nurse and teacher enjoys writing fiction that carries a message of hope and light in a sometimes dark world. She and husband Gene live in Oklahoma.
No comments posted.