I've always been fascinated by mysteries and thrillers set in small towns. I'm sure that has a lot to do with the fact that I grew up in a small university town in rural Quebec. My town seemed quite enough – but that was only because my parents did a good job of keeping its rumors and scandals under wraps. Like every other small town, it harbored its share of secrets, and by the time I was a teenager, I'd come to understand that you never really know what goes on behind closed doors.
In DEAD WIND, the third mystery in my Shana Merchant series, Senior Investigator Shana Merchant pulls back the veil on the Thousand Islands of upstate New York and Ontario, and discovers that her new community is concealing secrets and grudges that some people think are worth killing for. If you love a small-town mystery, here are four crime fiction series to watch, all of which have a similar vibe to DEAD WIND.
Shetland
Based on the excellent crime fiction series by British mystery writer Ann Cleeves, Shetland isn't just set in a small town, but on small islands. The series follows Detective Inspector Jimmy Perez as he and his team peer into the dark corners of the Shetland Islands north of the Scottish mainland. Over the course of six seasons – there's another to come – Perez has investigated crimes scenes on the beach, a missing persons case linked to a ferry crossing, and the murder of a scientist in a bird sanctuary – all in a remote and rugged island setting.
Mare of Easttown
With a top-notch cast and outstanding writing, Mare of Easttown takes viewers deep into a working-class community outside of Philadelphia, where the murder of a teenage girl forces troubled detective Marianne "Mare" Sheehan to immerse herself in an investigation that hits close to home. This is a character-driven series with a strong sense of place, and it doesn't shy away from the darkness that plagues even Mare herself.
Broadchurch
When Detective Inspector Alec Hardy arrives in Dorset, England to help local Detective Sgt. Ellie Miller investigate the murder of a young boy, it's immediately clear that the small harbor community with its spectacular cliffs and sea views isn't as idyllic as it appears. Each episode takes viewers behind closed doors and introduces new scandals and suspects, and trusted relationships with neighbors and friends are thrown into turmoil even as the town mourns the loss of one of their own.
Hinterland
Set in the university town of Aberystwyth, Wales, Hinterland is a series of two-episode murder mysteries featuring DCI Tom Mathias. Mathias is new to the job, and quickly learns that in a close-knit community, crimes can have deep roots. What I love most about this series is that the fictional crimes highlight so many interesting settings, from a peat bog near the village of Borth to a quarry lake near a hamlet known for its limestone caves.
What makes small-town mysteries so appealing to readers and viewers? I think it's the contrast between the perceived safety of small-town life and the possibility of danger. These types of stories always leave us wondering how much we really know about our neighbors.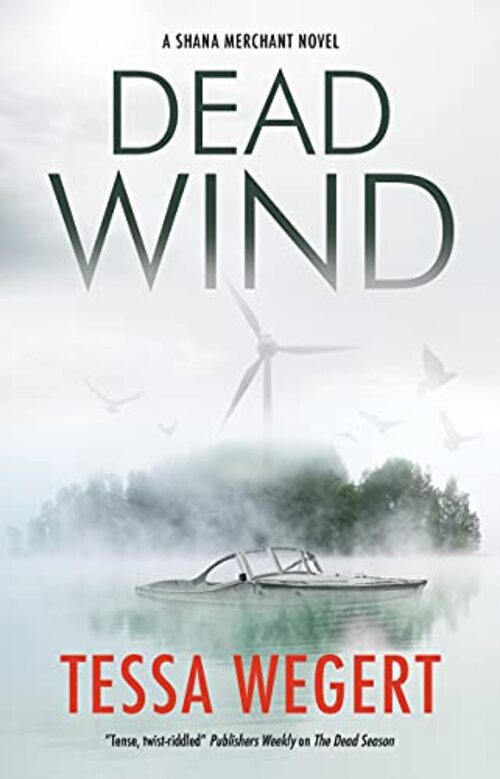 Senior Investigator Shana Merchant must dredge up dark secrets and old grudges if she's to solve the murder of a prominent local citizen in the Thousand Islands community she now calls home.
The body is discovered on Wolfe Island, under the shadow of an enormous wind turbine. Senior Investigator Shana Merchant, arriving on the scene with fellow investigator Tim Wellington, can't shake the feeling that she knows the victim - and the subsequent identification sends shockwaves through their community in the Thousand Islands of Upstate New York.

Politics, power, passion . . . there are dark undercurrents in Shana's new home, and finding the killer means dredging up her new friends and neighbors' old grudges and long-kept secrets.

That is, if the killer is from the community at all. For Shana's keeping a terrible secret of her own: eighteen months ago she escaped from serial killer Blake Bram's clutches. But has he followed her . . . to kill again?

The Shana Merchant novels are a brilliant blend of chilling psychological thriller and gripping police procedural, set in an atmospheric island community with a small-town vibe.
Thriller Psychological [Severn House, On Sale: April 5, 2022, Hardcover / e-Book, ISBN: 9781448307128 / ]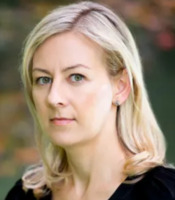 Tessa Wegert is the author of the Shana Merchant series of mysteries, which includes Death in the Family, The Dead Season, and Dead Wind. A former freelance journalist, Tessa's work has appeared in Forbes, The Huffington Post, Adweek, The Economist, and The Globe and Mail. Tessa grew up in Quebec, where she earned a degree in Communication Studies, and now lives with her husband and children in Coastal Connecticut.
No comments posted.