In your latest book, A HALF-BAKED ALIBI, Sherry gets involved in a murder investigation because she wants to clear her friend from being thought of as a suspect. With cozies, there are all kinds of amateur sleuths who have all kinds of reasons for getting involved in an official investigation. I think this is one of the better ones – to help a friend or family member in trouble, as well as when they have to clear themselves from being a suspect. Do you ever find it difficult coming up for reasons for Sherry to be involved in a murder investigation?
After six books, and the seventh on the way, thank goodness I haven't had any trouble getting Sherry involved in murder investigations. Introducing more characters slowly as needed is one way to broaden her reasons for involvement. Another is the fact that she's becoming known for her amateur sleuthing successes and people are beginning to seek out her skills. She has to want to become involved and that, too, is part of the story. What draws her in isn't always cut and dry. To repeatedly make the reason be the suspicion of a relative or friend gets old to the reader, so l often let the story dictate to me how she gets drawn in. If there's not a strong connecti0on to Sherry, the story is weak and it's time to rethink the plot line.
How much, if any, research do you do when writing a mystery? Looking up info on different poisons or ways of committing murder, or other stuff?
One of my favorite parts of writing my books is the research I do. Writing what you know is a given, but authors can't avoid delving into parts unknown and for authenticity purposes we have to sound somewhat intelligent about things we may not know much about. For example, in my most recent book, I had to describe damage done to a boat that may cause the boat to sink. In order to keep the reader's trust in me I used knowledge gained from researching boat parts and their ability to be damaged in a certain way under certain circumstances. I've had to research New England eighteen hundred's architecture more than once. I don't spend much time on causes of death, but I have researched poisons, knife wounds, knife blade sizes, ways to drown and suffocation.
What's your inspiration as a writer?
My father was my earliest inspiration. He simply said one day he thought I was a good writer. That was in elementary school and his words are securely lodged in my memory bank. Words are so powerful! I am also inspired by my successes on the competitive cooking circuit. I want to share my experiences with the people I've met and the places I've cooked at. I'm inspired by my family and friends who remind me I am lucky to be doing something I love and (sometimes) getting paid for it. In the end I write for my own personal amusement and if others like it that's frosting on the cake!
Although I love reading cozy mysteries, I've never read one of your "Cook-Off" mysteries. When I come upon a new series, I want to know more about the protagonist and dynamic with other friends and family (recurring characters). What can you tell me about your character Sherry Oliveri? Does she have friends or family who support her? Any love interest?
Start with A HALF-BAKED ALIBI! My books can be read as stand-alones. The reader gets a brief background of recurring characters and while they do follow in order, I make them easy to read one by one and catch up within each. As for Sherry Oliveri, she began as a woman who loves her jobs and hobbies and struggles with the balance of all her responsibilities. As the books progress, she is growing in strength and confidence. She's told more than once she inspires others with her sleuthing, her cooking and her commitment to her hometown of Augustin. Sherry is a cooking contester who loves the competitive cooking arena and is always either preparing for a cook-off or participating in one. She works at her father's ruggery which sells his hand-hooked masterpieces. Her best friend, Amber works there also and is helpful in each of Sherry's investigations. Her brother, Pep, has moved back to town with his new wife and baby. He runs a food truck in town. Each book, Sherry is given a reason to become involved in a murder investigation that has a connection to a cook-off. I always have a secondary plot running alongside the primary plot and ultimately, they are woven together by the climax. Because Sherry loves her hobby so much it's never hard for her to be motivated to lend Detective Ray Bease, the county's investigator, a hand in digging up and connecting clues. Sherry has recently become serious with Don, who she met at a cook-off. He adds another dimension to her character.
While interviewing one of my favorite cozy mystery authors, I was surprised to have her tell me that while she loved writing cozy mysteries – she didn't enjoy reading them. I've since found that quite a few authors don't read the same types of books that they like writing. Is that true for you? What are your favorite books? Favorite authors?
My favorites books are cookbooks, especially ones that include stories of the recipe's origins. In my books I include the importance of recipe legacies. I can't eat them up fast enough, pun intended. I do enjoy cozy mysteries, who-dunnits and "light" murder mysteries. I don't have a particular favorite author and I admit to choosing books from best seller lists, book club recommendations and friend's choices. I just finished The Maid and enjoyed it and am about to start The Island of the Sea Women. Currently, I have Better Homes and Garden's Slow Cooker Recipes cookbook on my bedside table.
What are you currently working on?
I am currently finishing up my seventh cooking competition murder mystery manuscript, untitled as of this moment. Should be done by the end of March. In the book, Sherry's sleuthing skills are put to a new test when an Irish legend is intertwined with the untangling of clues during the investigation.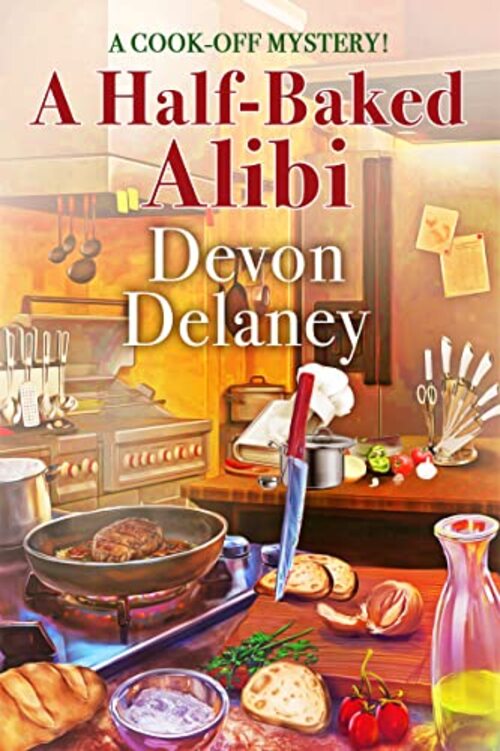 When the prize package for a cook-off comes with a dead body, it's up to Sherry Oliveri to figure out who cooked the victim's goose . . .
Sidelined by an injury, longtime cook-off contestant Sherry Oliveri has agreed to offer her wisdom and moral support to a friend who's entering the Kitchen Royalty Cook-Off. She knows the key is to plan ahead for anything that could go wrong, but nothing prepared Sherry for discovering the event sponsor's dead body hidden behind one of the appliances—or having her friend singled out as the most likely suspect.
Determined to get her friend out of hot water, Sherry sets her sights on the victim's disgruntled wife and a vindictive rival sponsor. But her friend's shaky alibi and the revelation that she may have been nursing an old grudge against the victim leave Sherry in a stew. Desperate to figure out who framed her friend, Sherry will have to sift through the clues and grill the suspects to bring a killer to justice . . .
Includes recipes from Sherry's kitchen!
Mystery Cozy | Mystery Culinary | Mystery Woman Sleuth [Beyond the Page, On Sale: March 15, 2022, e-Book, ISBN: 9781954717800 / ]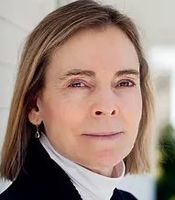 Devon Delaney
is a wife, mother of three, accomplished cooking contester, recent empty nester, and lifelong resident of the Northeast. She has been handsomely rewarded for her recipe innovation over the last twenty-plus years, including a full kitchen of major appliances, top cash prizes, and four trips to Disney World. She has also won the Grand Prize in a national writing contest for her "foodie" poem "Ode to Pork Passion."
No comments posted.