1--What is the title of your latest release?
2--What's the "elevator pitch" for your new book?
A tenacious vixen, a vicar in disguise, a tangled web of seduction and lies. TEMPTING THE VICAR is a Regency romance about an unconventional miss who falls for a countryside clergyman forced by mishap to pose as his worldly twin.
3--How did you decide where your book was going to take place?
London always provides a glittering backdrop for romance, but especially during the Regency. The English countryside also has a lot of appeal, however, so I decided to use both settings!
4--Would you hang out with your heroine in real life?
Absolutely! I'm sure we'd be best friends and get into all sorts of trouble together, so it's probably a good thing Olivia only exists in Times New Roman font.
5--What are three words that describe your hero?
Loyal, altruistic, tender
6--What's something you learned while writing this book?
While researching London's social clubs, I learned the Duke of Wellington was once refused entry into Almack's because he was wearing the wrong kind of pants. Those Almack's matrons certainly were strict about enforcing the dress code! I also learned how Beau Brummell to this day continues to influence modern menswear.
7--Do you edit as you draft or wait until you are totally done?
I'm definitely an edit-as-I-draft writer, which is probably an aspect of being an unapologetic pantser. I don't move on from a scene until I'm satisfied it's rock solid.
8--What's your favorite foodie indulgence?
Street tacos
9--Describe your writing space/office!
Colorful, warm, and chaotic. Art, memorabilia, and photos on the walls. Reference and research books everywhere. Cat (also everywhere).
10--Who is an author you admire?
C.L. Wilson writes such beautiful, enthralling fantasy romance. Her stories never fail to wholly transport me to another realm.
11--Is there a book that changed your life?
THE KADIN by Bertrice Small was the first historical romance I read as a teen, and it altered my whole view concerning what "those books" were all about. It swept me away to foreign lands, enveloped me in another time, and filled my heart with longing in a way no other story had. I was blessed enough to be able to meet Ms. Small several years ago and tell her how much her first novel changed my life. She was both kind and gracious, and it was an experience I'll forever cherish.
12--Tell us about when you got "the call." (when you found out your book was going to be published)
At the time the first book in the series (THE DEVIL'S OWN) was submitted, I had only a rough outline for TEMPTING THE VICAR but proposed it as a sequel. Getting notified that I'd been offered a contract for both stories was so exciting because it meant I'd get to play a little longer with my Wayward twins, Daniel and Devlin, and see them both find love.
13--What's your favorite genre to read?
I love so many genres, but my favorite by far is romance. In my opinion, including love/romance in a story makes it better.
14--What's your favorite movie?
The Fifth Element – it has it all: romance, adventure, drama, music, magic, space travel…
15--What is your favorite season?
Decorative Gourd season
16--How do you like to celebrate your birthday?
With loved ones around me and as much cake as I can possibly shove past my teeth!
17--What's a recent tv show/movie/book/podcast you highly recommend?
I love Radiolab's thought-provoking podcasts. More than once, I've been inspired to jot down a story idea after listening to that show. My daughter recently got me watching a series called Myths and Monsters which I've enjoyed, and I just finished watching the sweetest Korean rom-com series, Hometown Cha-Cha-Cha. I cried at the end, it was so good!
18--What's your favorite type of cuisine?
East Asian
19--What do you do when you have free time?
In my life, free time is only found late at night when I can squeeze nothing more out of my tired grey cells. That's when I indulge in my guilty pleasure: Asian dramas.
20--What can readers expect from you next?
Daniel Wayward has several older brothers and a little sister… I think they all need to find a happy ever after, don't you?
The Wicked Waywards #2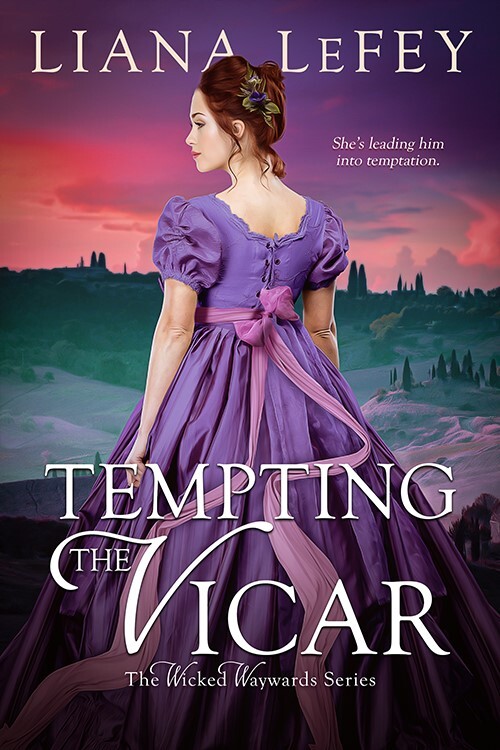 After his twin brother pulls a foolish prank, Reverend Daniel Wayward's life is now decidedly complicated. With his family, his parish, and even his reputation at risk, there's only one way to avoid utter ruin—by swapping places with his rakish, wicked twin. And the second Daniel steps foot into his brother's worldly and sinful life in London, he's completely caught by temptation of the most enticing, green-eyed kind.
Miss Olivia St. Peters knows the son of the duke is a dangerous fellow, but something in those hooded, hungry blue eyes makes her blood sing with pleasure. She's determined to have this Wayward noble, no matter what Society—or even her father—says about the match. And if that means playing with fire, she'll gladly burn...
The more Daniel resists the oh-so-inviting charms of Olivia, the more determined she is to have him. Now he's caught between his vows of faith and the lure of sweet temptation. And the only thing standing between his heart and his immortal soul is one unforgivable deception...
Romance Historical [Entangled: Amara, On Sale: January 17, 2022, e-Book, / eISBN: 9781649372840]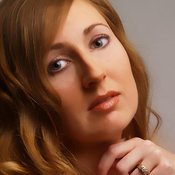 Liana LeFey delights in crafting incendiary tales that capture the heart and the imagination, taking the reader out of the now and into another world. Liana lives in Central Texas with her dashing husband/hero and their beautiful daughter. She's also privileged to serve one spoiled rotten feline overlord. Fed on bedtime stories from such authors as Tolkien and Baum, Liana became a language-loving, book-gobbling monster at the age of four and has yet to be sated. All books are delicious, but her favorite flavor by far is romance! She began reading romance novels at fourteen with The Kadin by Bertrice Small and is now thrilled to be writing them for fellow enthusiasts.
No comments posted.