1--What is the title of your latest release?
2--What's the "elevator pitch" for your new book?
In NEVER LEAVE ME, Harrison Burlington, a brilliant scientist, is left to pick up the pieces after his friends Marian and Arthur Creighton die from comas after supposedly traveling into the past to the Middle Ages. With his power and wealth, Harrison continues the search for more holy water, with the hope of saving the woman he secretly loves, Ellen Creighton, who is dying of a genetic disease.
3--How did you decide where your book was going to take place?
It takes place in Canterbury, England, a place I've dreamed about visiting!
4--Would you hang out with your heroine in real life?
Yes, because she's such a positive and caring person, and we all need someone in our lives to remind us that the cup is always half full.
5--What are three words that describe your hero?
Aristocratic, Intelligent, Determined
6--What's something you learned while writing this book?
Miraculous healings that took place through the drinking of holy water. I'm not sure if such healings really occurred, but they are recorded all throughout Europe during different time periods.
7--Do you edit as you draft or wait until you are totally done?
I read my previous day's work and edit it a little before starting on my daily word count goal. But I wait for the big editing until after I'm done with the first draft.
8--What's your favorite foodie indulgence?
Chocolate cake or chocolate peanut butter balls or really anything chocolate!
9--Describe your writing space/office!
After many years of writing at the dining room table, I finally have an office of my own with a real desk and bookshelves and everything!
10--Who is an author you admire?
I love Susanna Kearsley's books that have a time travel element with exquisite historical details and a nuanced romance.
11--Is there a book that changed your life?
I'm a voracious reader, and I like to think that every book I read changes me in some small but beneficial way.
12--Tell us about when you got "the call." (when you found out your book was going to be published)
I finaled in a writing contest. After finaling, I emailed the agent who had my manuscript in her slush pile. She pulled it from her pile, read it, and called me the next day to offer me representation. Not long after that she was able to get me a three-book deal.
13--What's your favorite genre to read?
My current fav is Rom-Com.
14--What's your favorite movie?
I love Rom-Coms (no surprise there!), and one of my favorites is an oldie, You've Got Mail.
15--What is your favorite season?
As corny as it sounds, I love each season when it comes around.
16--How do you like to celebrate your birthday?
With family and food!
17--What's a recent tv show/movie/book/podcast you highly recommend?
A non-fiction book I recently read WINNING THE WAR IN YOUR MIND: CHANGE YOUR THINKING, CHANGE YOUR LIFE by Craig Groeschel, and it has fantastic advice about how to change our brains and take control of our thoughts.
18--What's your favorite type of cuisine?
Definitely Mexican
19--What do you do when you have free time?
READ and read some more
20--What can readers expect from you next?
If readers like stories set in the Middle Ages, they can check out my Knights of Brethren series, sweet romances involving handsome knights, daring damsels, and lots of adventure.
Waters of Time #2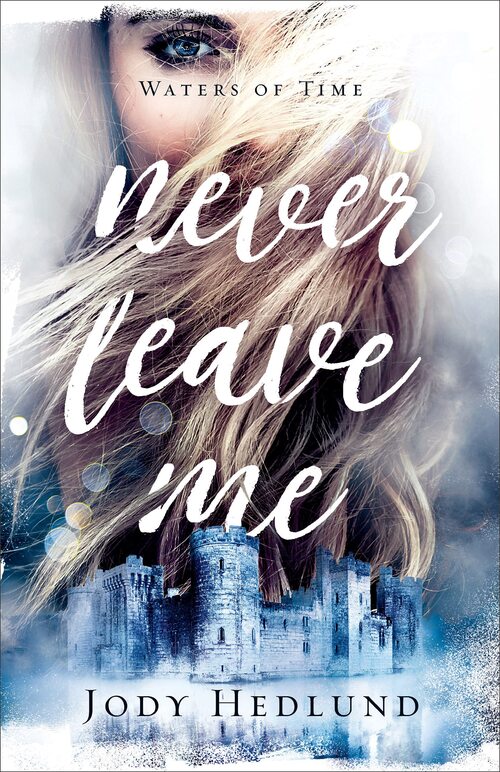 In the last stages of a genetic disease, Ellen Creighton has decided to live out her remaining days at the estate of her longtime friend Harrison Burlington. Harrison cares deeply for Ellen, but as a wheelchair-bound paraplegic, he's never allowed himself to get serious in a relationship. However, he's desperately trying to save her by finding the holy water that is believed to heal any disease.
When he locates two flasks, Ellen refuses to drink one of them because she believes the holy water killed her sister and father. In an effort to convince her to take it, Harrison ingests the contents first, and when Ellen witnesses the effects, she can no longer deny the power of the substance in the bottles. Dangerous criminals are also seeking the holy water, and Ellen soon learns they will go to any lengths to get the powerful drug--including sending her back into the past to find it for them.
Bestselling and award-winning author Jody Hedlund plunges you into the swiftly flowing river of history in a race against the clock in this breathtaking, emotional second Waters of Time story.
Romance Time Travel | Inspirational Romance [Revell, On Sale: January 4, 2022, Paperback / e-Book, ISBN: 9780800738440 / eISBN: 9781493434220]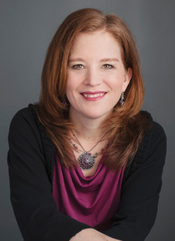 Jody Hedlund is the author of over thirty historicals for both adults and teens and is the winner of numerous awards including the Christy, Carol, and Christian Book Award.
Jody lives in central Michigan with her husband, five busy children, and five spoiled cats. Although Jody prefers to experience daring and dangerous adventures through her characters rather than in real life, she's learned that a calm existence is simply not meant to be (at least in this phase of her life!).
When she's not penning another of her page-turning stories, she loves to spend her time reading, especially when it also involves consuming coffee and chocolate.
No comments posted.