1--What is the title of your latest release?
2--What's the "elevator pitch" for your new book?
A Virginia chocolatier and a privateering sea captain collide once more after a failed love affair a decade before. Will a war and a cache of regrets keep them apart? Or will a new shared vision reunite them?
3--How did you decide where your book was going to take place?
Since my ancestry is based in Virginia (via Scotland), I'm always drawn there. My favorite U.S. historic site is Colonial Williamsburg and my newfound love is historic Yorktown so it was wonderful to set this story in both places.
4--Would you hang out with your heroine in real life?
Absolutely! I would be happy to hobnob with this heroine for a day, including visiting her sister in Colonial Williamsburg and tempting visitors at Shaw's Chocolate along Yorktown's waterfront. Esmee Shaw is a foodie like me, my first plus-sized heroine, Don't be fooled by that beautiful cover which shows her in her younger, svelte, pre-chocolate shop days ;-)
5--What are three words that describe your hero?
Capable, faithful, and worldly in a way that has made him wise.
6--What's something you learned while writing this book?
There was an entire maritime universe I didn't know existed with untold skilled sailors of multiple ethnicities, ages, origins, etc. A very colorful watery world!
7--Do you edit as you draft or wait until you are totally done?
Editing waits till the entire first draft is done. I have a love affair with the first draft but am learning to appreciate editing since it enriches and deepens the novel so much. I do several hard copy edits upon printing the manuscript and then an audio edit where I read the manuscript aloud. I don't work with critique partners or beta readers so my editors see it first. I always try my best to make it shine before it lands on their desks.
8--What's your favorite foodie indulgence?
Chocolate! :-) Years ago when I studied in Europe I became acquainted with Lindt, Cadbury, etc. So my chocolatier heroine is dear to my heart if not my waistline. Cheesecake is also a win, especially chocolate fudge cheesecake.
9--Describe your writing space/office!
For 20 years it's been smack in the center our home with three doors! One leads to the back porch, the others to the kitchen and bathroom. Truly the heart of the home!
10--Who is an author you admire?
Rachel McMillan. She is very well-traveled and writes such unique books, plus her reviews are the best, so comprehensive and finely crafted and insightful. She's also a literary agent. I can't imagine wearing that many hats but she wears them all WELL.
11--Is there a book that changed your life?
THE BLUE CASTLE by Anne of Green Gables author Lucy Maud Montgomery. It's her adult work, not YA, and it's not many pages as novels go but it has taught me so much about writing, the beauty of the natural world through words, and poignant characterization with punch.
12--Tell us about when you got "the call." (when you found out your book was going to be published)
It was my son's 10th birthday and we were getting ready to eat cake. I was so flustered that I didn't answer the call, just let it go to voice mail. At that point in time, my pastor brother dared me to try to get the attention of a publisher but I didn't think anything would come of it. Well, my wonderful publisher, Revell/Baker Publishing Group, wanted not just one novel but three of them! I couldn't eat cake I was so excited and nervous.
13--What's your favorite genre to read?
Since I learned to read at age 6, my pick has always been historical fiction. There are so many wonderful contemporary novels out there that I feel I'm neglecting them. Even dual-time novels have me skipping to the historical parts. I'm shamelessly addicted to hist fic!
14--What's your favorite movie?
North and South with Richard Armitage, so richly historic and moving, the best of British dramas which is tied with the very American, The Last of the Mohicans, both of them based on books.
15--What is your favorite season?
Anytime the sun is shining though I do love snow, too, and my childlike excitement kicks in during a snowstorm! Each season has its charms so I can't pick just one.
16--How do you like to celebrate your birthday?
As quietly as possible with a nice dinner and dessert and a walk. Being together with my husband and sons is the best day imaginable.
17--What's a recent tv show/movie/book/podcast you highly recommend?
I've started listening to the Revive Our Hearts podcasts with Nancy DeMoss Wolgemuth as part of my devotional time in the mornings and it's so edifying. Then there's the fun Smooches & Stabs podcast and also Historical Bookworm podcast.
18--What's your favorite type of cuisine?
Thai is top of the list right now. I'm a pasta fan so anything along those lines is also wonderful. During the fall and winter I enjoy baking bread and making soups. Trying new recipes & collecting aprons are some of my favorite things.
19--What do you do when you have free time?
Walks and water aerobics, cooking, gardening, and reading for pleasure.
20--What can readers expect from you next?
A novel set entirely in Scotland inspired by my ancestry is coming January 2023. No coming to America in this one like A BOUND HEART, my previous Scottish tale. I am more than a little excited about this one and am very attached to my heroine and hero, both of whom have unusual, beautiful historic names.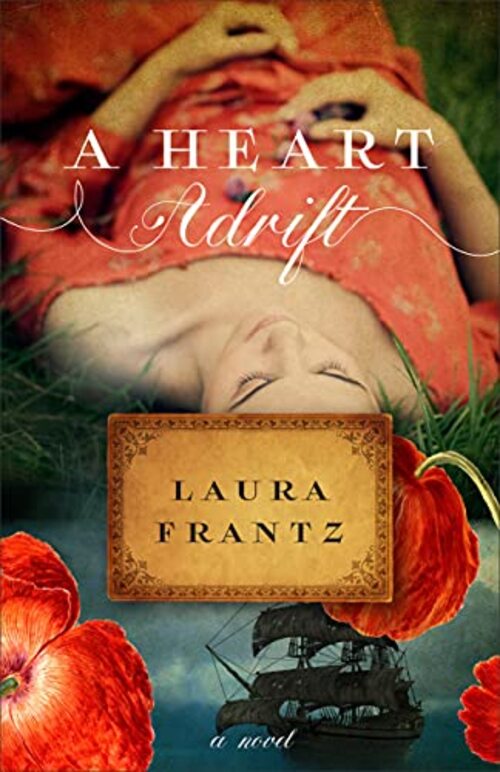 A Virginia chocolatier and a privateering sea captain collide once more after a failed love affair a decade before. Will a war and a cache of regrets keep them apart? Or will a new shared vision reunite them?*****It is 1755, and the threat of war with France looms over colonial York, Virginia. Chocolatier Esmée Shaw is fighting her own battle of the heart. Having reached her twenty-eighth birthday, she is reconciled to life alone after a decade-old failed love affair from which she's never quite recovered. But she longs to find something worthwhile to do with her life.
Captain Henri Lennox has returned to port after a lengthy absence, intent on completing the lighthouse in the dangerous Chesapeake Bay, a dream he once shared with Esmée. But when the colonial government asks him to lead a secret naval expedition against the French, his future is plunged into uncertainty.
Will a war and a cache of regrets keep them apart, or can their shared vision and dedication to the colonial cause heal the wounds of the past? Bestselling and award-winning author Laura Frantz whisks you away to a time fraught with peril--on the sea and in the heart--in this redemptive, romantic story.
Christian | Romance Historical [Revell, On Sale: January 4, 2022, Paperback / e-Book, ISBN: 9780800734978 / eISBN: 9781493434121]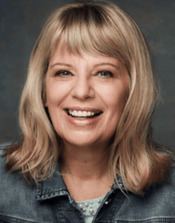 Laura Frantz is a Christy Award finalist and the ECPA bestselling author of several books, including The Frontiersman's Daughter, Courting Morrow Little, The Colonel's Lady, The Mistress of Tall Acre, A Moonbow Night, and the Ballantyne Legacy series. She lives and writes in a log cabin in the heart of Kentucky.
No comments posted.