The Out on the Ice series features Sapphic women's hockey romances. These strong athletes find love on and off the ice. Their friendships, teammates and found families play an integral role in each woman's journey to happily ever after.
UNEXPECTED GOALS is the second book in the series. It hits the ice today (November 2, 2021). Woo-hoo! It's an enemies-to-friends-to-lovers story between Canadian goalie Maisy Goode and American forward Jen Donato. International competition has created a bitter rivalry between them. Now teammates in the women's pro league, they have to learn how to play nice in order to win. What they didn't expect was falling for one another.
U is for Uniforms. Maisy and Jen wear different ones on their national teams, but now don the same uniform for the Boston Ice.
N is for Nature. They find common ground in their love of the outdoors.
E is for Enemies…to friends…to "Oops! Feelings!"
X is for EXpedition Unknown. It's one of my favorite TV shows, and I based Maisy and Jen's favorite show, Nature Escape, on it.
P is for Professional women's hockey players. Unexpected Goals is full of female athletes competing in the sport they love, where they make little money and continue to work hard to grow the game.
E is for Excel, because Maisy loves spreadsheets. She tracks her game stats, training programs, and food intake.
C is for Cooking. They love to cook vegetarian and vegan meals together.
T is for Tattoos. Jen has a full tattoo sleeve on her left arm. Maisy has the Olympic rings symbol tattooed on the top of her right foot.
E is for Endurance. They're both elite athletes. They appreciate one another's…endurance (wink wink, nudge nudge).
D is for Dorky Dad jokes. Jen tells them all the time. Maisy is very patient with her.
*
G is for Goalie, since that's Maisy's position. It also stands for Goals, since Jen is a center and likes to score them.
O is for Olympics. Their rivalry stems from a run-in at the last Winter Olympics when Jen scored the controversial gold medal-winning goal.
A is for Artist. Jen's "day job" is drawing and painting custom artwork for wineries.
L is for Locker room, where they spend a lot of time trying not to look at each other.
S is for Slow-burn Sapphic love!
Out on the Ice #2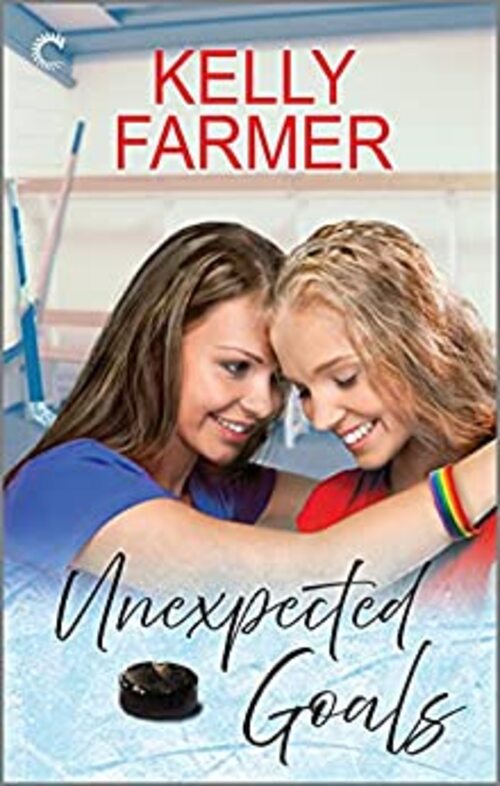 A WLW Hockey Romance
On-ice rivals find some surprising heat under all their hostility in this enemies-to-lovers hockey romance
If you can't play nice, play hockey
Canadian goalie Maisy Goode is wary of American Jen Donato and her dirty playing. She's been on the receiving end of Jen's aggressive style and doesn't like it one bit. Now that they're on the same women's pro team, keeping her eyes off Jen is a struggle.
Jen signed up to win it all with the Boston Ice. Her very public clashes with their hot goalie aren't going to derail her championship plans. Jen's a professional. But there's just something about Maisy that gets under her skin.
The media loves the tension, but the more time Maisy and Jen are forced to spend together, the more they discover what's between them isn't entirely hostile.
At all.
Banter turns into flirting, and flirting turns into more. The closer they get to the playoffs, the more pressure weighs on the team—and the couple. Maisy needs Jen's support. Jen needs to know Maisy's all in. And it all needs to get sorted out before the season—and their relationship—closes out.
Romance Sports | Romance LGBTQ [Carina Press, On Sale: November 2, 2021, e-Book, / eISBN: 9780369713520]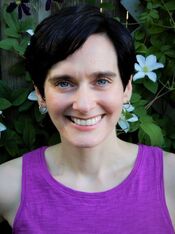 Kelly Farmer (she/her) has been writing romance novels since junior high. In those days, they featured high school quarterbacks named Brad who drove Corvettes and gals with names like Desireé because her own name was rather plain. Her stories since then have ranged from historical and contemporary male/female romances to light women's fiction to LGBTQ+ romance. One theme remains the same: everyone deserves to have a happy ending.
When not writing, she enjoys being outside in nature, quoting from Eighties movies, listening to all kinds of music, and petting every dog she comes in contact with. All of these show up in her books. She also watches a lot of documentaries to satisfy her hunger for random bits of trivia. Kelly lives in the Chicago area, where she swears every winter is her last one there.
No comments posted.