Instead of trying to find your perfect match in a dating app, we bring you the "Author-Reader Match" where we introduce you to authors as a reader you may fall in love with. It's our great pleasure to present Suleena Bibra!
Writes:
Hi! I write contemporary Rom-Coms with Indian-American characters who love banter and avoiding their feelings. My debut novel, TWO HOUSES, is about auctioneers from rival auction houses in New York City. Priya and Gavin have been in competition since preschool, because of their families' businesses, and their feud has only intensified since they began working at their respective companies. The rivalry heats up even more when they go head-to-head to win the rights to sell a big collector's art, wooing him at his week-long country house party in a historic Long Island mansion. Forced together, feelings arise that neither can deny. Now they both have to decide if they can work together for a relationship, or if their life-long competition will prove too big a barrier to overcome.
About:
I'm from Southern California, but currently live in Virginia (I am not handling weather, particularly humidity, well—I was very spoiled in California). I love travelling and learning about art history, and daydreaming about my next trip, whether that's international or discovering the hidden gems in my own city. When I'm not writing, I am snuggling with my very stubborn bulldog and getting too invested in Reality TV. Winter is my favorite season, because I love being cozy under a pile of blankets with some hot chocolate, and winter has Christmas, which is my favorite holiday. But don't get me wrong—I will throw an over-the-top themed celebration for any holiday.
What I'm looking for in my ideal reader match:
Loves to laugh! And finds me funny lol I know humor is subjective, so I hope ours mesh :-)
Likes strong, opinionated, stubborn heroines
Wants to peek inside the business side of the art world
Likes a nosy family
What to expect if we're compatible:
A lot of references to reality TV and bulldogs
Travelling with me to different places in the pages of my books
A lot of talk about art history and the professions in the art world
So much banter.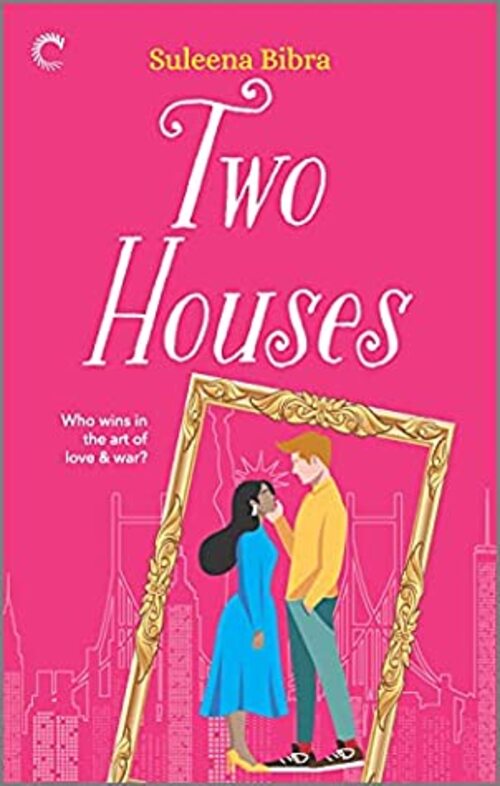 Mixing love and art might end up being an epic disaster…
…or the beginning of a beautiful collaboration.
If there's one thing Priya Gupta wants, it's to land the collection of the year for her family's NYC auction house, gaining the approval of her father in the process.
Running an extremely close second? For a very small sinkhole to open up under the feet of Gavin Carlyle, her childhood rival turned auction-house competitor, so she never has to see his smug, irritatingly handsome face again.
Neither of those options seem likely, especially since Gavin is dead set on winning the same collection—and his pockets are as deep as his family's extensive art world connections. Plus, he has charm to spare. Though Priya would walk over hot coals before ever admitting that.
When they are both invited to a posh country estate to spend the week wooing the prospective client, their longtime rivalry creates sparks, all right, just not the kind either Priya or Gavin ever expected…
Romance Contemporary | Romance Comedy | Multicultural Indian [Carina Press, On Sale: October 5, 2021, e-Book, ISBN: 9780369717931 / eISBN: 9780369717931]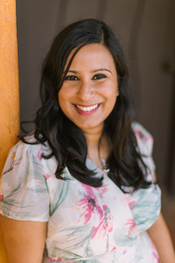 Suleena Bibra studied art history in college and loves to travel every opportunity she gets. A bit indecisive, she has worked as a museum intern, lawyer, workers' compensation adjuster, and private investigator. Author is best, though, so she can continue living out a bunch of other careers without changing out of her pajamas. Suleena writes RomComs heavy on banter, shenanigans, and aggressive whimsy. She spends the rest of her time annoying her bulldog with her love.
1 comment posted.