Lily reached behind her and held up a Ziploc bag. "I put these aside specially for you."
"Score!" Fist-pumping, Noah jumped off the stool and plucked the bag from her fingers. He then grabbed her waist and started twirling her around the kitchen. "You totally rock!"
"Put me down, you idiot, before you injure yourself or me," Lily laughed breathlessly.
"Is this a private party, or can anyone join?"
Dante's tone was mild, but the brittle edge cut through the light-hearted atmosphere like a warm knife through cold butter. He stood in the doorway, his expression unreadable.
Lily disentangled herself from Noah and stepped back to the counter, although she had no reason to feel guilty. Dante had no claim on her.
Besides, there wasn't the slightest spark between her and Noah.
The man who made her pulse race wasn't the one whose arms she'd just been in, but the one watching her with a muscle twitching in his jaw.
She picked up the squeeze bottle and began icing again. Her hand shook a little, making the white lines of the 'M' a little wobbly. Unwilling to show how rattled she was, Lily gritted her teeth and continued with the rest of the name. Once the men had vacated the kitchen, she'd toss that one. She'd brought plenty of spares.
"You're too late. I've already bagged the prize," Noah gloated, holding his bag aloft.
"Scoot." Lily shooed him away. "Before I change my mind and take those back."
"I'm out of here." Noah clutched the chocolates to his chest, with a comical look of horror. "Remember children, this is the season of goodwill. So, play nice"
On his way out, he punched Dante's shoulder and muttered, "Don't blow this, bro."
The kitchen seemed unnaturally quiet after he left; the sounds of the party muffled by the closed door. The uneasy tension amplified the fact that she and Dante were alone.
She half-expected him to leave. Was torn between willing him to go and wanting him to stay. He sat on the stool his friend had vacated. Unlike Noah, he didn't attempt to steal a treat but stared intently at the half-finished tray of chocolates.
Unsure of how steady her hand would be with him so close, Lily put down the squeeze bottle and studied the list of guest names—ostensibly double-checking that she'd crossed off the finished ones.
When he didn't say anything for a minute or two, she cleared her throat. "What happened this time?"
He had several fresh stitches and some colorful bruising under his right eye.
Dante shrugged. "Reinjured my foot blocking a shot, then did too much during an off-ice workout and went over on my ankle. Caught the handle of the elliptical with my face, as I went down." Grimacing, he gave a short laugh. "I need a better story. Something more dramatic—like I was trying to prevent a game-winning goal in overtime and blocked the puck with my face."
"Not bad, but I'm guessing the guys already know the truth and are giving you a hard time about it."
"They're loving it." He looked up, his crooked smile making her breath catch. "The joker who just left gave me eye make-up and told me to make both eyes match."
Lily laughed. "Why am I not surprised?"
Their gazes met and something deeper, more intense, shimmered between them. Her laugh quieted, his smile faded.
She moistened her lips. His gray eyes darkened almost to slate as they followed the motion of her tongue. The sense of déjà vu made her toes curl inside her shoes.
This was uncannily like the first time they'd kissed.
(c) Anna Sugden, 2020, Entangled Publishing, reprinted with permission from the publisher.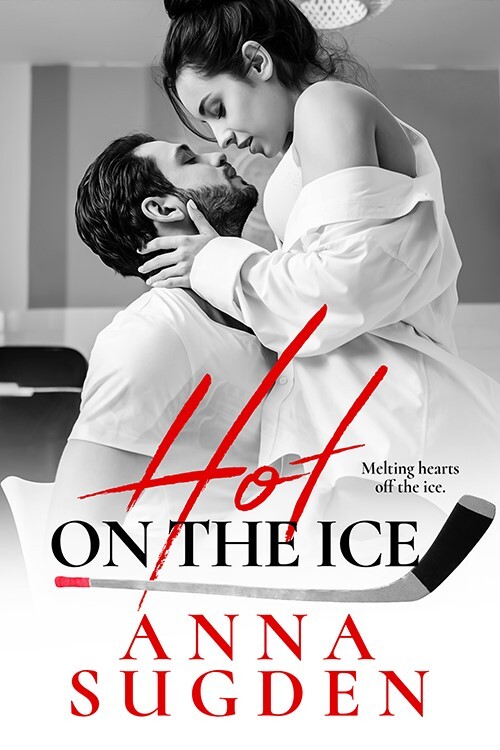 Lily Eddison is on the way to making it—her personalized, gourmet chocolates are in high demand. She has it all going on...until her landlord pulls the rug out from under her. Now she needs investors but the last person she expects or wants to save the day is the oh-so-hot, but arrogant, pro-hockey player Dante "Fireman" Taylor.
Hockey is Dante's life and as the Docker's star defensemen, he has no time for love. An opportunity to invest in Lily's dream is just business, even though he can't stop thinking about the gorgeous chocolatier. Despite his reluctance to be in a relationship, Dante and Lily move from partners to friends to lovers and he's all in… Until an obsessive fan's revenge tanks their romance and it's dead on the ice.
Great hockey players know they have to take more shots on goal to score a hat trick and Dante gives it his all to prove to Lily that off the ice, she's the only one for him.
Romance Contemporary | Romance Sports [Entangled: Amara, On Sale: February 22, 2021, e-Book, / eISBN: 9781649371317]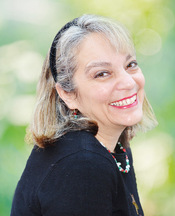 Award-winning author, Anna Sugden, enjoys reading novels and watching films with happy endings. She also loves hockey and football, where she prefers a happy ending for her teams. When she's not researching hockey players -- for her books ;) -- she enjoys craft projects, collecting penguins, and great shoes. A former marketing executive and primary teacher, Anna lives in Cambridge, England, with her husband and two bossy black cats.
No comments posted.