Welcome to Fresh Fiction, Susan! We are so happy to have you here today. Please tell us a little bit about yourself and your new book, THE NATURE OF FRAGILE THINGS.
I am a historical fiction novelist and native Californian who has lived in other states and abroad, but California is where I have spent the majority of my life and is probably the reason why I chose to set my newest novel around the time of the great 1906 San Francisco earthquake. I've experienced many tremblors; they are fairly common here, but none of the magnitude of that historic one. It reshaped San Francisco in many ways. Anytime you have a major event where ordinary people are thrust into extraordinary circumstances, you also have a backdrop for a story to be told.
Sophie answers an ad to be a mail-order bride. An Irish immigrant in New York, she then travels across the country to marry a man she's never met and take care of his daughter. Where did the idea for Sophie come from? What research did you do into mail-order brides, and did you learn anything truly surprising?
I wanted Sophie to have good reasons for wanting to marry a man she'd never met and who lived on the opposite of the United States. So, I crafted a situation that felt rather dire to her, such that when she read the advertisement for a mail-order bride, she jumped on it as a way out. I'd been to the Tenement Museum in New York, taken one of the excellent tours there, and learned about the appalling conditions that many young immigrant women would have lived in in 1905. I also thought it would've been pretty gutsy of Sophie to leave New York and go all the way to the West Coast when she could have just gotten back on a ship and gone home to Ireland when things got unbearable for her; it wasn't as if her whole family had immigrated and there was no home to go back to. But she did not return to Ireland and it's part of her unfolding story why she didn't. I didn't do exhaustive research on the mail-order bride concept since Sophie spends only a few minutes on the page as one. I did find some old advertisements though, and I knew that this practice was somewhat popular during the westward expansion. Writing the early scenes with Sophie and Martin did take me back to my childhood and the TV show "Here Come the Brides". That show, which aired in the late sixties and early seventies, was based on pioneering women a hundred years earlier known as The Mercer Girls. At the invitation of prominent Seattleite Asa Mercer, these daring women left the East Coast to come to the Seattle area solely because there was a mega surplus of bachelors. My older sister and I loved that show, mainly because we were obsessed with Bobby Sherman.
The 1906 San Francisco Earthquake is a fascinating and tumultuous event in 20th-century history. What drew you to this time for the backdrop of your novel?
Part of the allure was that the catastrophe came without warning, as all earthquakes do. There is no Doppler radar that tracks them or that can predict their arrival. So, on an otherwise unremarkable morning in April 1906, a massive quake shook San Franciscans out of their beds just before dawn and forever changed their city. In addition to toppled buildings and gaping streets, broken water mains and severed gas lines set in motion an inferno that could not be quenched, and for three days the city burned. Five hundred city blocks were destroyed, and more than three thousand people lost their lives. I knew that here was a backdrop for a story primarily about an ordinary woman thrust into a character-defining, life-changing situation. Here I could offer a metaphorical look into what can happen when everything in her world--and I mean everything--gets shaken, torn apart and laid bare. Here I could imagine a young Irish woman either succumbing to these forces greater than herself or finding a way to outsmart, out-play, outlast her adversary.
I love that this story is full of people who are not as they seem right away. Do characters arrive in your mind fully formed or do they reveal things about themselves as you write?
I always begin a book having fleshed out the main characters the best that I can without having spent any real time with them in the story itself. I know their enneagram number, for example. I have a general idea about how they respond to fear, trouble, happiness, desire. But actually writing the story is always a discovery process, and this is what makes the writing fun--that a character will reveal herself more fully to me as I'm writing, as I'm putting thoughts in her head and words in her mouth. My characters are always more complex when I am done with the book than when I first imagined them on page one.
Female friendship/solidarity is perhaps the driving force coursing through THE NATURE OF FRAGILE THINGS. What was your favorite part of portraying these relationships?
For this book in particular the best part was allowing these female characters to make important decisions, brave decisions, at a time in history when women were seen as fragile creatures and were afforded very little agency. My female characters weren't superheroes; they didn't have special abilities and they were afraid at times, and rightfully so, but they did not let fear rule their actions. To do something brave when you're facing a formidable foe takes moxie. Determination. And a resolute heart.
I often find that authors give the best book recommendations! What's something you've recently read that you enjoyed?
I was utterly spellbound by The Invisible Life of Addie LaRue. It is unlike any book I've ever read before. V. E. Schwab is a masterful storyteller; her prose is drop dead gorgeous. The premise--a young woman escapes an arranged marriage by making a bargain with the devil--is haunting, chilling at times, so it's perhaps not a read for everyone. It's an unforgettable story with a very satisfying conclusion.
What can readers expect from you next?
The book I'm working on presently is still in its first rough draft and won't release until 2023 so it's all very gauzy right now, but I can tell you that it's the story of three generations of women impacted by the eugenics movement in California in the 1920s and inspired by the landmark Buck v Bell Supreme Court Case which upheld a state's right to sterilize individuals labeled as inferior. It's rather astonishing and heartbreaking the number of people in the U.S. who were rendered unable to have children because of this ruling. The novel is tentatively titled Only the Beautiful.
Rapid Fire Random Questions
Favorite Romance Trope: Enemies to lovers if done right (ala You've Got Mail).
Go to mani/pedi nail polish colors: So, here's the thing. I don't do those. First, no one touches my feet. No one. So, nope to a pedicure. Second, I just haven't ever had my nails done. I don't know why. I like gardening and cooking, and I tap on a computer all day. Nails would get in the way. I have used Color Street, though, for book tours and special occasions. Does that count? Anything pinkish to coral if that counts. Check out Himalayan Salt and Caribbean Coral on Color Street…
Do you dog-ear or use a bookmark in your books?: I bookmark non-research books. If it's a research book, I underline, highlight, dogear, flag, and otherwise mistreat. It's all for a good cause, though. I aim to be trustworthy.
Pancakes or waffles?: Pancakes. They are so smooth. You don't need a knife except for the butter.
Favorite book from childhood: So many. Charlotte's Web and Island of the Blue Dolphins top the list.
Morning person or night owl: I like staying up late and I hate sleeping in. I guess that makes me a morning owl? That's not always doable, by the way. The body requires sleep. I indulge that need because I must.
First thing you'd splurge on if you won the lottery: Three pretty little Craftsman-style houses in the three states where my children live. And an Airstream for traveling to them.
A song that will always cheer you up: What a Wonderful World
Favorite season: Autumn
You have a totally free afternoon - no deadlines, no obligations, no Twitter notifications! What do you do?: Long walk on a quiet beach, followed by a book and a lounge chair and a cocktail and my soul mate next to me to watch the sun crawl down into the horizon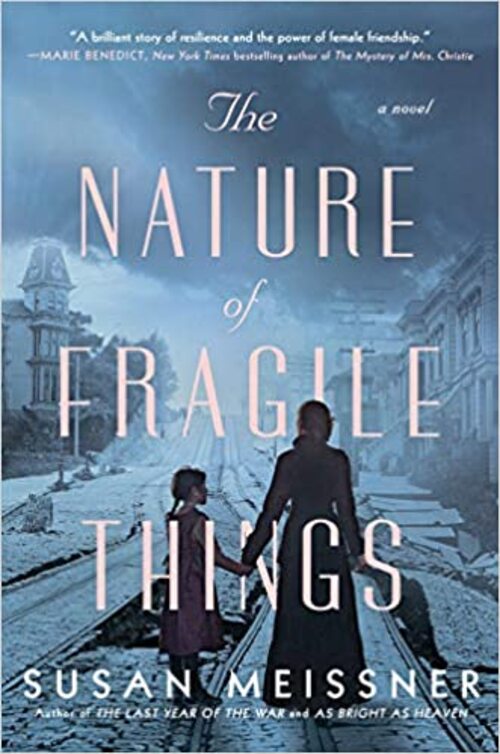 April 18, 1906: A massive earthquake rocks San Francisco just before daybreak, igniting a devouring inferno. Lives are lost, lives are shattered, but some rise from the ashes forever changed.
Sophie Whalen is a young Irish immigrant so desperate to get out of a New York tenement that she answers a mail-order bride ad and agrees to marry a man she knows nothing about. San Francisco widower Martin Hocking proves to be as aloof as he is mesmerizingly handsome. Sophie quickly develops deep affection for Kat, Martin's silent five-year-old daughter, but Martin's odd behavior leaves her with the uneasy feeling that something about her newfound situation isn't right.
Then one early-spring evening, a stranger at the door sets in motion a transforming chain of events. Sophie discovers hidden ties to two other women. The first, pretty and pregnant, is standing on her doorstep. The second is hundreds of miles away in the American Southwest, grieving the loss of everything she once loved.
The fates of these three women intertwine on the eve of the devastating earthquake, thrusting them onto a perilous journey that will test their resiliency and resolve and, ultimately, their belief that love can overcome fear.
From the acclaimed author of The Last Year of the War and As Bright as Heaven comes a gripping novel about the bonds of friendship and mother love, and the power of female solidarity.
Historical | Fiction [Berkley, On Sale: February 2, 2021, Hardcover / e-Book, ISBN: 9780451492180 / eISBN: 9780451492203]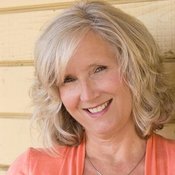 Susan Meissner is a USA Today bestselling author with more than half a million books in print in 15 languages and a writing workshop leader with a background in community journalism. Her novels include The Last Year of the War (a LibraryReads top pick for March 2019), As Bright As Heaven, and Secrets of a Charmed Life, a Goodreads Best Historical Fiction finalist for 2015. She is also RITA finalist and Christy Award winner. When she's not working on a novel, she volunteers for Words Alive, a San Diego non-profit dedicated to helping at-risk youth foster a love for reading and writing.
***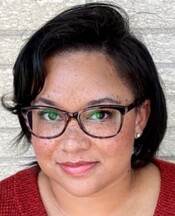 Danielle Jackson Dresser is a contemporary romance author (her debut novel with Berkley will be out in 2022!), avid reader, lackluster-yet-mighty crafter, and accomplished TV binge-watcher.
Once upon a time, she was a publisher publicist and continues to cultivate her love of books and reading by chatting with the best authors in the business as the Editorial Manager of Fresh Fiction and co-host of the Fresh Fiction podcast. Danielle is one of the Boozy Book Broads, a monthly author chat show streamed live on YouTube. She also moderates panels, interviews authors, and hosts a book club at Love's Sweet Arrow, a romance-focused independent bookstore.
Danielle lives in Chicagoland with her very own romance hero husband, darling daughter, and two tempestuous cats. Follow her on Twitter and Instagram, @dj_dresser.
No comments posted.