Enemies become lovers in The Goodbye Guy, book 3 in my Men of Lakeside series. In this excerpt, Rachel has come home with Beck from a fancy party...
Mocha was waiting for them at the door. The shameless mutt wriggled up to Rachel first, as if the dog knew she was a pushover. And apparently, she was, because even though she and Beck had been kissing and touching in the car, building their anticipation even further, Rachel was on her knees--for the dog--as soon as they got home.
"She's been lonely, poor thing," Rachel said. That snug blue dress rode up her thighs as she nuzzled the dog. "Don't feel bad, sweetie. You wouldn't have had any fun at that party."
Beck gave up the hope they'd be heading straight to the bedroom and dropped to the floor beside them. All the better to be near those bare legs. "Except for the dancing."
She leaned against him even as she let the dog curl up in her lap. "Oh yeah, the dancing part was the best."
He reached out to rub Mocha's wild hair, then let his hand rest on Rachel's thigh. "I can't imagine what kind of video your crew got tonight."
"And what kind of interviews. They probably deteriorated as the liquor flowed more freely."
"Ha. That's one way of saying it."
"At least Stu will only have time to use a tiny fraction of the footage."
"But the more outrageous, the better, right?"
"He's all about the drama." Rachel leaned back against him again, soft and warm. "I've been avoiding social media today. It gets to be too much. Mia tells me what she thinks I need to know. But I probably should check."
He stopped her before she could reach for her tiny bag, wrapping his fingers around her wrist. "We don't need to waste time on that now."
She looked up at him, her blue eyes wide, her pretty lips lifted in a playful smile. "And what do you think we should be wasting time on?"
Beck leaned over and pressed a kiss to her slender throat. She dropped her head back and gave him better access, something like a purr escaping her lips. "We won't be wasting time, believe me."
Mocha pushed in between them, begging for her own attention. Beck swept her up and stood. "Time to get this little girl a treat and a quick walk."
Rachel slipped off her heels and got to her feet. "Need some help?"
He took her hand. "Sure. It'll only take a few minutes." They strolled through the kitchen, the dog at their heels. He let Mocha out to the fenced-in back yard and they stood side by side, waiting for her to take care of business.
This night was probably going to end up being a mistake. Tomorrow they'd wake up to the same problems they had today. Lifestyles that weren't at all compatible. He'd never want to be part of her crazy, public lifestyle, especially with Holly to think about. And Rachel's career was her whole life, she'd never made room for a family and she obviously hadn't changed her mind about that.
But had he ever felt so close to a woman before? When they weren't arguing, they seemed to be on the same crazy wavelength. Her touch affected him like no other. His body ached for her. His lips hungered for another taste. But the damn dog hadn't come back yet.
Impatient, he turned Rachel into his arms and captured her lips. When he came up for air, he said, "I think she's taking longer on purpose so we can't rush to the bedroom and shut her out."
Rachel chuckled. "We could get a head start." She slipped her hands beneath his suit jacket and brushed her fingers along the front of his shirt until she reached his shoulders. He shivered at her touch. She gently lifted the jacket off his shoulders and drew it down his arms. He pulled out of the sleeves. She smiled and leaned in to kiss him again before she sauntered over to the kitchen table and hung the jacket over the back of a chair.
He couldn't take his eyes off her. Her slow, confident movements made his body harder than hell. The seductive way her hips shifted beneath the dress made his blood pound. She faced him again, locking her gaze with his as she silently removed her earrings one by one and placed them on top of the table. She slowly reached her toned arms back to unclasp her necklace and dropped that to the table as well.
Rachel was still fully dressed and he'd never been so aroused in his life.
Mocha barked then, and Rachel let out a mock sigh of relief. "Whew. I thought I was going to have to strip naked here in the kitchen before she got back."
"I'd have liked to have seen that." He let the dog in and gave her a treat, then he reached for Rachel's hand. "Shall we take this to the bedroom?"
Her nod seemed eager. She waited in the hall for a minute while he walked through the living room to shut off the lamps for the night. It didn't take long, but when he joined her again, her expression had changed. Her smile had slipped from her lips. She took a step back when he approached.
"Hey, are you okay? Because if you've changed your mind. . ." He'd have to take a cold, icy cold, shower. "If you want me to take you back to the Inn, I will."
"No. Of course, I don't want to go." She backed out of his embrace. "Maybe I was expecting to get swept off my feet so there was nothing for me to think about."
Was this some kind of fantasy thing? He'd never thought the strong Rachel Bradford would want to be taken. "You were hoping I'd just haul you into the bedroom and fuck you? What, like a caveman?"
"No. Yes. No." She took a deep breath. "Just give me a minute."
Beck mourned the fact that he probably wasn't going to be able to watch her slip out of that little blue dress tonight. He wasn't going to sink deep into her body. Or cradle her in his arms. Or wake up with her lying next to him.
But he wouldn't walk away from one more night with her in his bed if he had the opportunity.
(C) Natasha Moore, Entangled Publishing, 2020. Reprinted with permission from the publisher.
The Men of Lakeside Book 3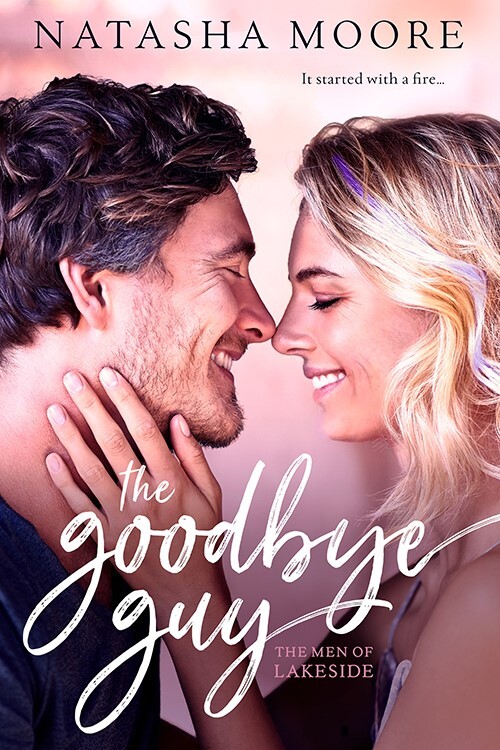 Rachel Bradford is finally living her dream as the star of her own interior design show. But ratings are slipping, and if she wants to save the show, she has to set an episode in the hometown she fled. Worst of all, she's going to have to work with the cocky bad boy who humiliated her.
Single dad, Beckett Colburn plans to turn an old fire station into a neighborhood bar. He's blindsided when he discovers his family made a deal to turn his dream into a reality TV project. He'd rather run into a burning building than work with his childhood nemesis--on camera.
But it's not easy with a TV crew in town stirring up trouble, spreading rumors, creating buzz. Not to mention the inconvenient sudden attraction that sparks every time Rachel and Beckett fight.
Romance Contemporary [Entangled: August, On Sale: July 20, 2020, e-Book, ISBN: 9781649370075 / eISBN: 9781649370075]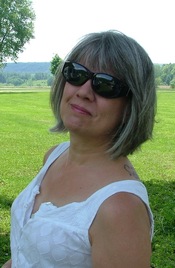 Natasha Moore fell in love with the written word as soon as she could read. As she grew up, she discovered romance and now enjoys the chance to add some extra sizzle to her stories. She lives in New York State with her real-life hero who is happy to tell everyone that he's her inspiration. They travel in their RV whenever possible. The great thing about writing is she can take it anywhere.
No comments posted.