Welcome to Fresh Fiction, Kennedy! We are so excited to have you here. Please tell us about yourself and your new book, QUEEN MOVE.
Thank you for having me! I'm so glad to be here. I write contemporary romance that goes straight for your heart, sometimes with a sucker punch. LOL! My new book Queen Move is a reunion romance. The hero and heroine know each other literally from the time they're babies. It's a bit of a soul mate story. Their parents are best friends, and Kimba and Ezra are separated just as they're entering high school. When they meet again years later, they're both adults with very complicated lives. Negotiating their HEA is complex and kinda messy, but I hope, rewarding.
QUEEN MOVE is loosely related to the All the King's Men Duet. What do you love about this setting and world you've built?
Yes! We first meet Kimba, Queen Move's heroine, in The Kingmaker, book 1 of the All the King's Men duet. Queen Move is written to completely stand on its own (Seriously! Not just saying that! LOL!), but Kimba's best friend and business partner is Lennix, the heroine of the duet. I think of SCANDAL when I think of this universe. If you're familiar with the show, Lennix and Kimba are white hate girls. They're gladiators who see themselves as agents of change in this world. They are principled and hard-working and willing to do whatever it takes for the people and causes that matter to them. I appreciate the intersection of what we love so much about romance, fantasy, and escapism, with the real world issues this universe tackles - climate change, indigenous land rights, missing and murdered Native American women. It reflects the best of our real world, but also the challenges. And it's hella sexy! LOL! Don't let the substantive discussion of issues fool you. It gets hot in here. ;-)
Kimba is a fan-favorite character from The Kingmaker and The Rebel King. Why do you think she resonated with readers so much? What will we love about her love story with Ezra?
What I hear from readers who loved Kimba in the duet and have been looking forward to her story is that she is REAL. She's relatable. We all have a sister, an aunt, a mother, a cousin, a friend who Kimba reflects. She reflects US. Even as she reflects us, she also challenges us. She is a woman of conviction and she pulls no punches. She's a fighter and she's loyal and smart. She's someone you see as Wonder Woman, but also as your friend. I think readers who had high hopes for her will get a woman even more powerful and tenacious and confident and sexy than they thought she would be!
Kimba and Ezra are Friends-to-Lovers on steroids – they've known each other their entire lives. Is it easier or harder to write about people falling in love who already know all there is about the other?
I don't know that one thing is easier or harder, but I did want to lay a foundation for their relationship that showed readers their history. I wanted to see them as kids. I love movies like Love & Basketball and Brown Sugar and Sweet Home Alabama. Movies that take us from the cradle to the grown and sexy. LOL! I think I channeled a lot of that energy as I was writing. I loved creating those moments and touchstones during their childhood that, when they're adults, they can refer back to and are the only ones who understand. It was a great way to plant seeds for friendship that would grow into intimacy when they were adults. I think the fun part is getting reacquainted. So much has changed since they were kids and last saw each other. There's a quote I reference in the book that sums it up perfectly.
"…It feels less like I am getting to know you and more as though I am remembering who you are." -- Lang Leav, Soul Mates
So, you have second-chance romance, friends-to-lovers. . . Romance tropes abound! Do you have a favorite romance trope to read for yourself? Which do you like to write?
I don't have a favorite trope really. I like widow books. LOL. I know that sounds morbid, but I love the second chance of someone who experienced loss; getting to see them seize that love when it comes back around. I don't really write to trope as much as once I've written what I wanted to write, I try to figure out which tropes will fit it because I know for a lot of readers they want those expectations. Those tropes help them know what they're getting into.
You've been a guest on the Shelf Love podcast a number of times, and I feel like I've learned so much after every episode! You and Andrea both sound like you're having so much fun! What do you love about podcasts? Do you listen to any others?
Shelf Love is definitely one of my faves. I love Andrea because she shows the utmost respect for the genre. She treats it seriously, even while having fun. She expects listeners to be engaged, aware of what's going on in the world, even as we swoon. LOL! Her conversations with guests like Adriana Hererra, Talia Hibbert, Penny Reid, LaQuette, and Katee Robert, to name a few, are some of my favorite episodes. I also love Fated Mates. Jen and Sarah smash the patriarchy so beautifully and are practically encyclopedic in their knowledge of romance. I also like RomBkPod and Willow Aster's podcast, Living In the Pages. Non-romance podcasts that I enjoy - Thirst Aid Kit, The Nod, Oprah's Master Class, and 1619, which just won a Pulitzer Prize!
You're one of the organizers of Lift 4 Autism, an online auction that benefits Autism with items from all parts of Romancelandia. I know the auction took place last month and is currently over, but will you tell us more about this organization and what the proceeds go toward?
Thank you for asking about this! I'm an autism mom, so my connection to the cause and community is very personal. I actually founded and ran my own non-profit foundation in Atlanta for 13 years serving autism families. I started it before I began writing, and it became a lot to maintain with my deadlines and schedule. And there were other organizations emerging doing many of the same programs, so I saw those gaps that existed years ago when I started being filled better. I wanted to do something that was more in rhythm with my career and the path my life had taken. My good friend, fellow author Ginger Scott, and I conceived LIFT 4 Autism, a charitable initiative that rallies the romance reading community each April (Autism Awareness/Acceptance Month) around autism individuals and their families. It's essentially an online book auction. A bibliophile's wet dream. LOL! We designate a charitable partner each year, and every cent goes to that non-profit. This year it was Kulture City, whose work serving Autism families is impacting all over the world. They created a scholarship this year to assist autism families and individuals struggling financially during COVID-19. We raised $53,973! Nearly half of that has already been distributed through the scholarship to families in need. It's one of my favorite things I've EVER done, and seeing my fellow bookworms do so much good every year is just remarkable.
I always love to ask authors what they are reading! What have you read recently that you loved?
I mostly consume books through audio now. My life is very full. I find I have less time than ever, and so I really like multitasking when I can. I listen to my books while I wash dishes, commute to and from carpool, etc... Lately I've loved Private Arrangements by Sherry Thomas, Shadowheart by Laura Kinsale (my favorite historical writer!), and Empire of Sand by Tasha Suri. And I did read one book. LOL! I had an early copy of Kwana Jackson's Real Men Knit, which is so good. It's out now. Grab it!!!
What can readers expect from you next?
I can't even talk about it. LOL! It's...different from anything I've written. It's both glamorous, because it's set in Hollywood, some in the television industry, but also really substantive. One of the most challenging subjects I've ever undertaken. I'm researching now - reading memoirs and just digging around - to make sure I have a solid factual foundation to build the fiction on. It won't come out until the end of 2020.
Rapid Fire Random Questions
Dragons or unicorns: I don't have a strong preference, but I love Daenerys from GoT, so I'll say dragons! LOL
Five people you'd invite to your book club (dead, alive, fictional, etc.!): Toni Morrison, Zora Neale Hurston, Beverly Jenkins, Vivian Stephens, Emily Dickinson.
Some of your auto-buy authors: Laura Kinsale, Sherry Thomas, Alexa Martin, Mary H.K. Choi
Favorite flower: Don't have one. LOL
Earliest celebrity crush: Denzel Washington
Random interesting fact you like to tell people: I was once on the Montel Williams Show. It was for autism, but it sounds salacious when I say it. LOL
Hobbies you have (aside from reading and writing): Um...does Netflix count?
Dream vacation: New Zealand!
Sweet or salty snacks: Sweet/salty hehehe
You have a totally free afternoon - no deadlines, no obligations, no Twitter notifications! What do you do?: Go for a long walk, have dinner with my boys (husband and son), and binge something on Netflix till I fall asleep with my head in my husband's lap.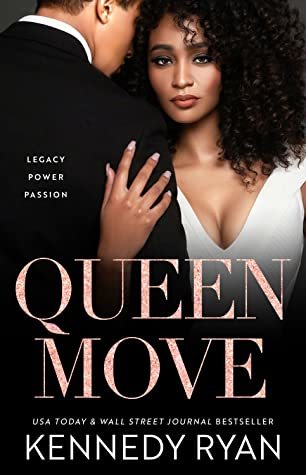 From Wall Street Journal, USA Today Bestselling and RITA® Award-winning Author Kennedy Ryan, comes a captivating second chance romance like only she can deliver...
The boy who always felt like mine is now the man I can't have…
Dig a little and you'll find photos of me in the bathtub with Ezra Stern.
Get your mind out of the gutter. We were six months old.
Pry and one of us might confess we saved our first kiss for each other. The most clumsy, wet, sloppy . . . spectacular thirty seconds of my adolescence.
Get into our business and you'll see two families, closer than blood, torn apart in an instant.
Twenty years later, my "awkward duckling" best friend from childhood, the boy no one noticed, is a man no one can ignore.
Finer. Fiercer. Smarter.
Taken.
Tell me it's wrong.
Tell me the boy who always felt like mine is now the man I can't have.
When we find each other again, everything stands in our way--secrets, lies, promises.
But we didn't come this far to give up now.
And I know just the move to make if I want to make him mine.
Romance Contemporary [Blue Box Press, On Sale: May 26, 2020, e-Book, ISBN: 2940162891147 / eISBN: 9781952457029]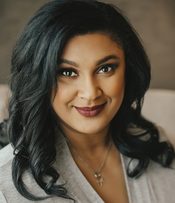 A RITA® Award Winner and Top 25 Amazon Bestseller, Kennedy Ryan writes for women from all walks of life, empowering them and placing them firmly at the center of each story and in charge of their own destinies. Her heroes respect, cherish, and lose their minds for the women who capture their hearts.
She is a wife to her lifetime lover and mother to an extraordinary son. She has always leveraged her journalism background to write for charity and non-profit organizations, but enjoys writing to raise Autism awareness most. A contributor for Modern Mom Magazine, Kennedy's writings have appeared in Chicken Soup for the Soul, USA Today, and many others. The founder and executive director of a foundation serving Atlanta families living with Autism, she has appeared on Headline News, Montel Williams, NPR, and other media outlets as an advocate for families living with autism.
No comments posted.